We'll have choices the following veggies this week for CSA:
Lettuce, spinach, arugula/mizuna/mustard greens, pea shoots, radish/turnip, bok choi, green onions and asparagus. The asparagus is from River valley farms and is grown without pesticides or herbicides.
The mustard greens will be the most colourful bunches of greens, and will be a mix of mild and spicy. The arugula is spicy, and the mizuna is the green serrated leaf and is mild and nutty flavor. They're all great in salad or as braising greens. The pea shoots are great in salad, sandwiches, stir fry and make a great pesto! I love Bok choi sauteed quickly in sesame oil with garlic, ginger and soy sauce. For recipe ideas each week you can visit our web page: https://jonathansfarm.com/recipe and if you have any recipes you'd like to share please send them to me to put on the website.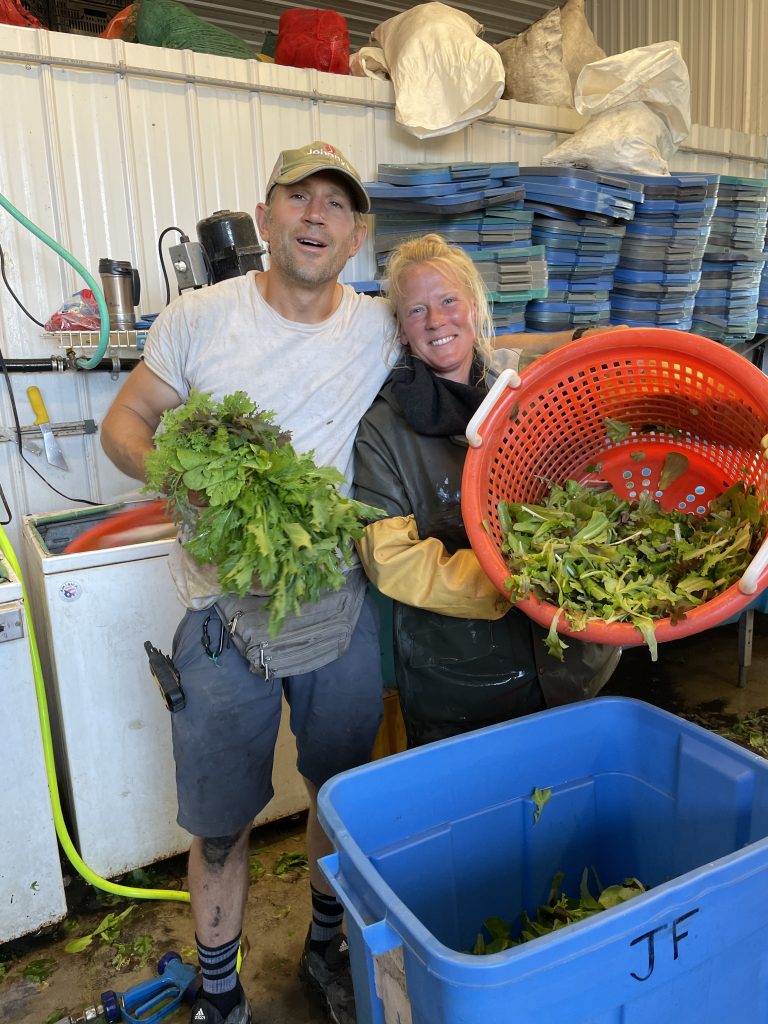 On the farm this week;
Here is our first harvest of the year happening this morning In summer we start harvest early to get the greens before it gets hot (or right now I should say 'even hotter'). This gives the greens the best storage life and quality.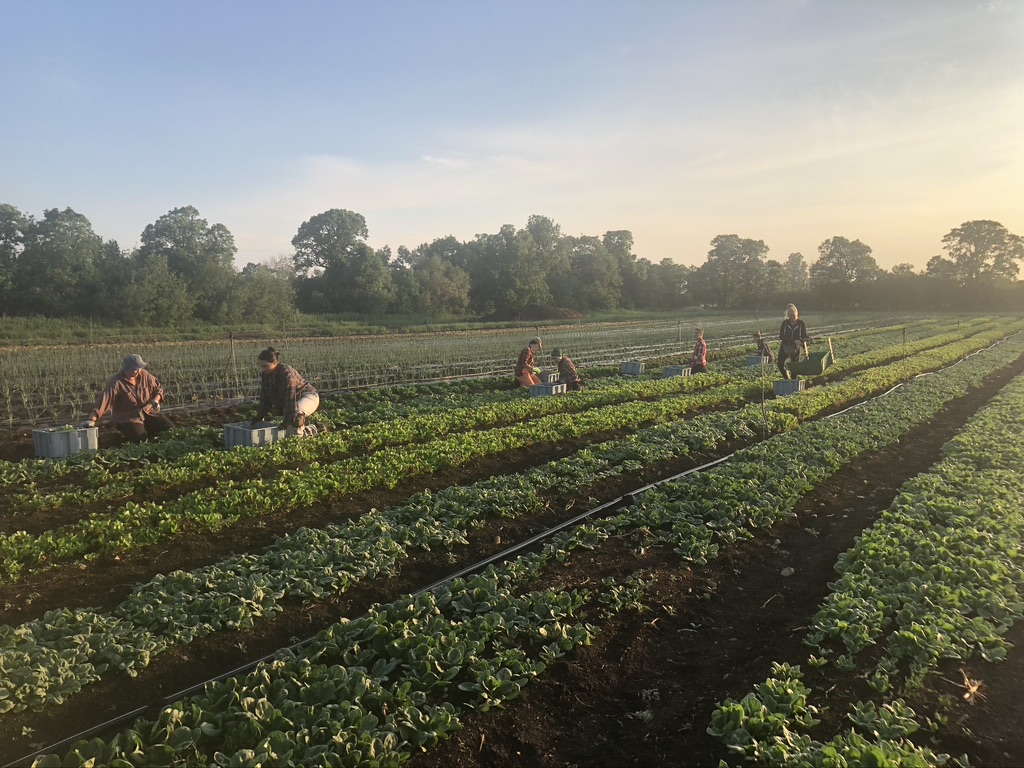 We have an amazing team again this year and as has been common the last couple years: it's all women! Apparently gardening is just not manly because not even one male applied this year. I'm very lucky that Sarah, Irina, Tessa, Morgan, and Sandra all came back this year because they are all amazing people and hard workers. Anytime someone comes by the farm and happens to see them working, they say 'Holy cabbage, those are the toughest people I've ever seen'. I've actually had roofers, gasfitter and carpenters all try to hire Sarah when they're here doing work. So now I have to get them here on days she's not working.
New this year are Alyssa and Kasey. Alyssa will be working at the Wolseley market table every Tuesday and Thursday, and Kasey and Irina will be working at the CSA table – so you'll have a chance to say hello if you go to Wolseley. Kasey is a Kambo practitioner and just moved to Winnipeg in April to study herbalism and Alyssa is a sea moss expert and eats it all the time and has a sea moss business on the side.
The nice thing about farming is that no matter what you get to complain about the weather. Last spring it was too cold and wet; and this spring it's hot and dry. We actually have not had rain once this year and I'm tired of looking at seeing 60% chance of thunderstorms everyday because then I just end up being let down, so I'm not going to look at the weather anymore.
Also similar to the last few years is the number of different birds that have made the garden their home. For a few years now I've had to deal with Killdeer who make their nests the field and it's seriously annoying for both me and the killdeer I"m sure, and I can't believe they keep doing it each year. This year I took a video of the killdeer trying to lure me away from their nest in the beans. The interesting thing is they always lay their nest in the stubble of the same vegetable from the previous year. If you can tell what vegetable stalks are lying in the field here you win a free radish!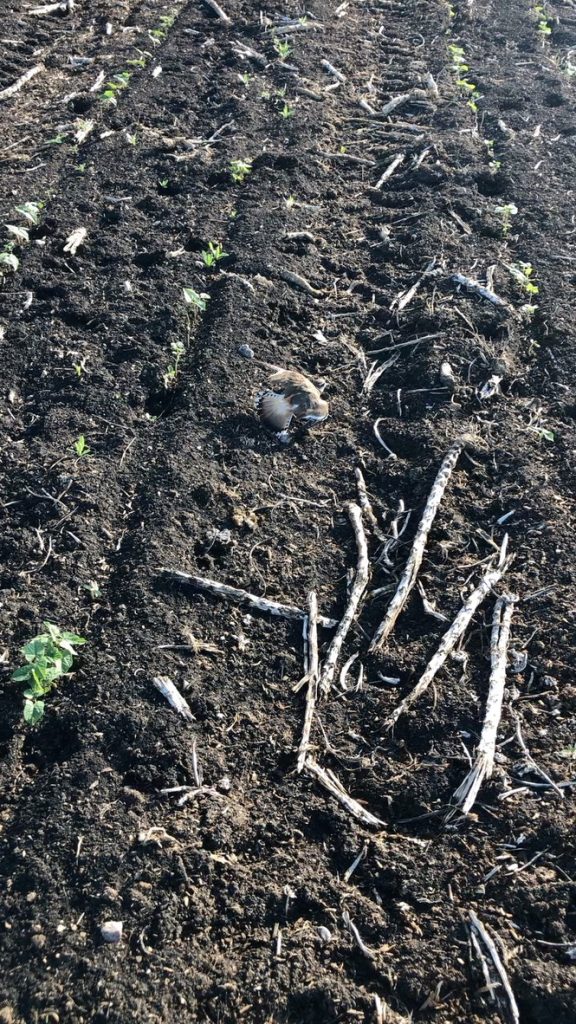 That's it for this week. See you soon!
Jonathan, Sarah, Irina, Sandra, Tessa, Morgan, Alyssa and Kasey.