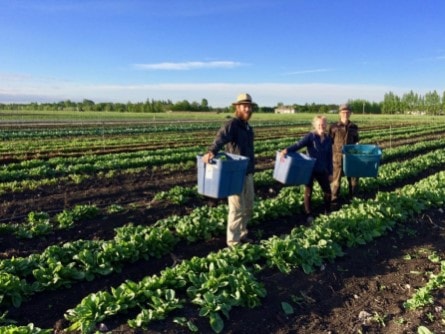 Jonathan's Farm grows fresh vegetables for our CSA (community supported agriculture) members, the Wolseley Farmers Market and the Selkirk Farmers Market.  We are committed to ecological farming practices  and all our vegetables are grown naturally: no pesticides or herbicides prohibited by organic standards 
are used.  Jonathan's Farm has been in operation since 2010 and employs 5 people during the growing season.  
Community Shared Agriculture (CSA) is a seasonal food subscription program where your vegetables come directly from your farmer. As a member of our CSA you support local farmers, you receive the freshest vegetables in Manitoba, a weekly newsletter, and 15-20 % more veggies than non members.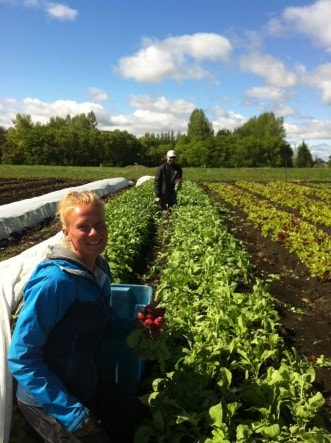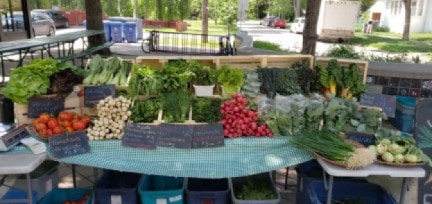 – Wolsley farmers market. every Tuesday and thursday from 3 – 6:30 pm from June 09 – Oct 22 (please note that last 2 weeks in Oct the markets are Tuesdays only) Robert A STeen community centre (980 palmerston)
– Selkirk farmers market.  dates and location tba
what our customers are saying!
Participating in Jonathan's Farm is a delicious experience! The newsletters kept us connected with the ups and downs of farm life and deepened our appreciation of what it takes to get food to the table. Excellent value and top marks for quality.
Jonathan's Farm vegetables were the best vegetables our family has ever eaten! They reminded me of when I was growing up on a farm. Hurray for Jonathan and his fabulous vegetables!
…hands down, some of the best vegetables I have ever had. Not only was the quality fantastic, the variety of vegetables was great too…..the garlic was absolutely amazing!
We have been CSA members for 10 years and we love it! It's delicious, convenient and a great value. If I can't grow my own food, I am very glad to know the fellow who does.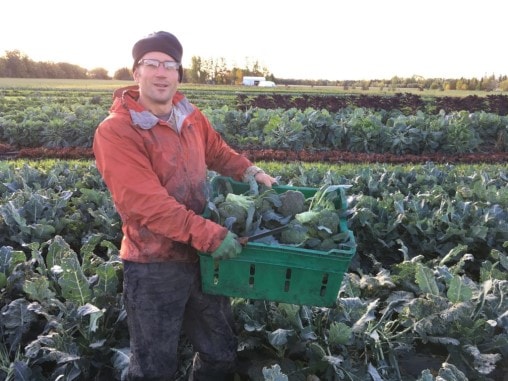 I'm Jonathan. I grew up in Winnipeg and studied jazz saxophone at university in Toronto. In 2008 I returned to Manitoba and began studying organic farming and interning on different farms. The best part of my job is developing close relationships with our CSA members and customers. Hope to meet you soon at the farmers market.