We'll have choices from the following veggies for CSA this week: lettuce, spinach, chard, kale, cucumber, tomato, peppers, beans, zucchini, carrots, beets, onion, potato, broccoli, cabbage, canteloupe, dill, parsley, cilantro, hot peppers, green onions.
On the farm this week:
Fall is coming! So we are getting ready for the fall vegetables. This week we uncovered the brussels sprouts in order to cut the tops off. We have kept them covered to keep the cabbage moths off of them, but upon uncovering I realized we actually kept the cabbage moths on them rather than off! That really backfired!
The reason we cut the tops off is so that the brussels sprouts stop growing up and start filling out the sprouts on the stalk. We plan to start harvesting the actual brussels sprouts in about 2 more weeks now that we've cut the tops off. We usually give the tops to CSA as they are very tasty and popular (with some of you). The classic recipe is to sautee them with onions and bacon. However if they don't look the same as always – are as much as always; please refer back the the previous paragraph. We will put out what we have and you are welcome to take them if you like! Here's Emerson cutting tops off the brussels. The good news is the plants are taller than I've ever grown them. They are actually curled and leaning over, and if they weren't would be as tall as Emerson!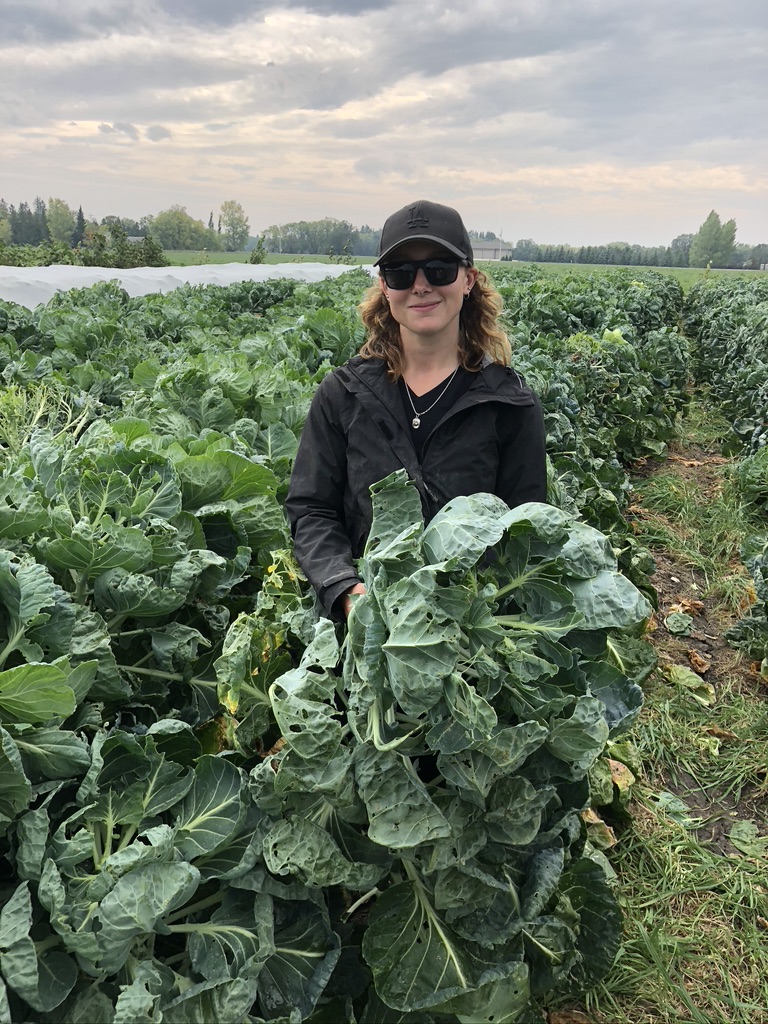 We are also getting ready to start bringing the squash before we get frost! Because who knows when that could be now. If you can guess the date of our first frost you will when a squash! So this week we are trying to clear the winter onions out of the nursery where they've been drying to make room for squash. Once we harvest them, we will store them in the greenhouse to cure for a couple weeks.
Here's Morgan, Leslie and Emerson cleaning and bagging our storage onions.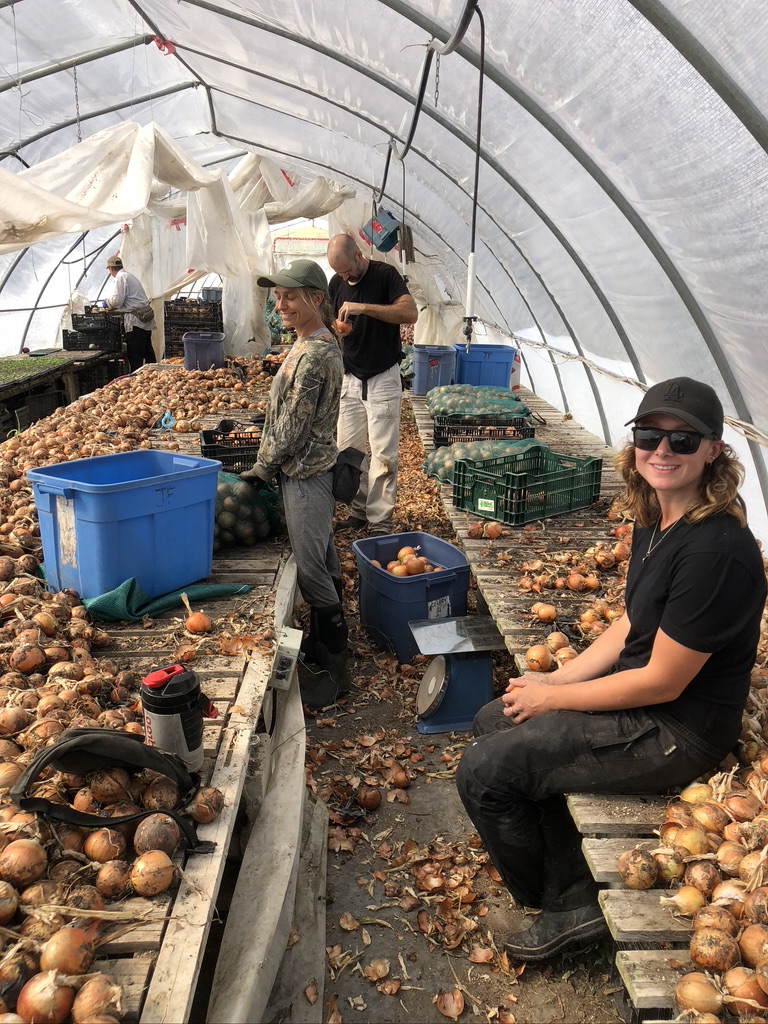 That's it for this week,
See you soon,
Jonathan, Sarah, Irina, Sandra, Tessa, Morgan, Alyssa, Emerson, Leslie