We'll have the following veggies this week:
lettuce, spinach, chard, kale, broccoli, peppers, carrots, onions, beets, potatoes, squash, brussel sprouts, dill, cilantro, basil, parsley, green onions, tomatoes
On the farm this week:
It's so weird that this is the last week of our 18 week CSA pick ups and we haven't had a frost yet?!!
So, for the last week it's time to harvest the very last vegetable in the garden: brussel sprouts! This is also the first year we've harvested brussel sprouts before we got a frost, but hopefully they still taste good! Here's Sarah modelling a brussel sprout stalk, purple cauliflower and a celeriac. We planted just a few cauliflower to test out varieties and timing for possible future endeavours.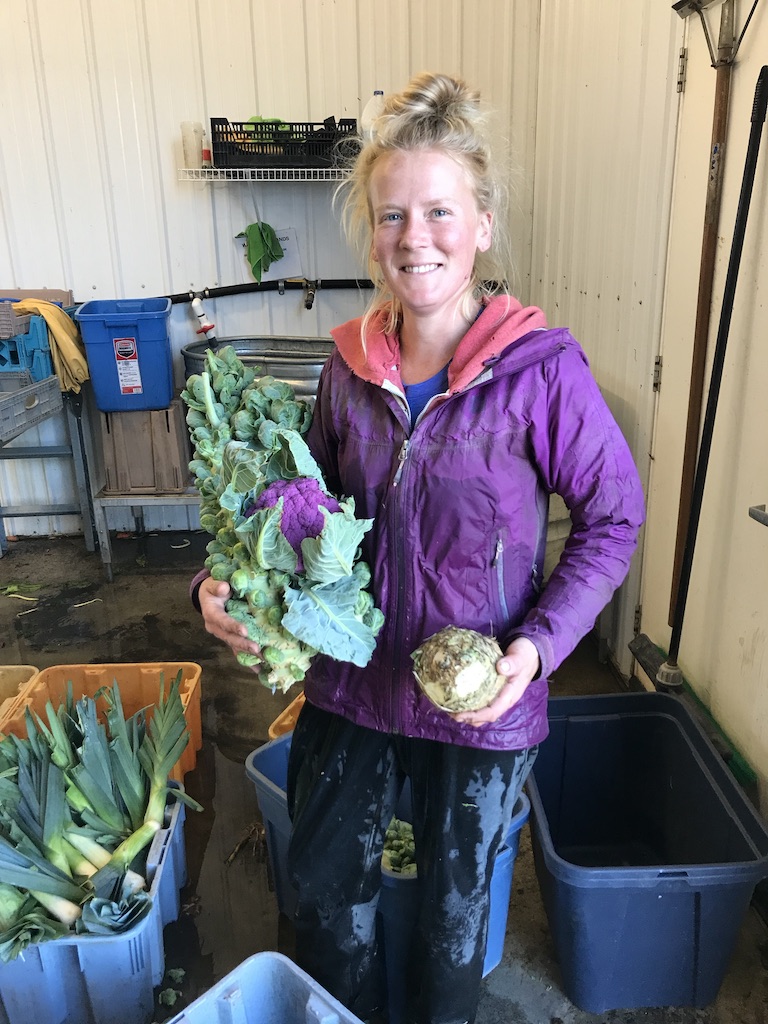 Other than that, we've almost finished weeding the farm for the year! We've had serious problem with this particular weed this year, which until now wasn't issue, but it's spread so fast that now it's almost taken over the whole farm and it's the worst( some might call it a pandemic). It goes to seed really fast and the seeds blow all over the farm, and it's impossible to get the root, so we've pulled the same weed 100 times! We're trying to get them before they blow seed everywhere. . We'll find out next year how well we did next. year…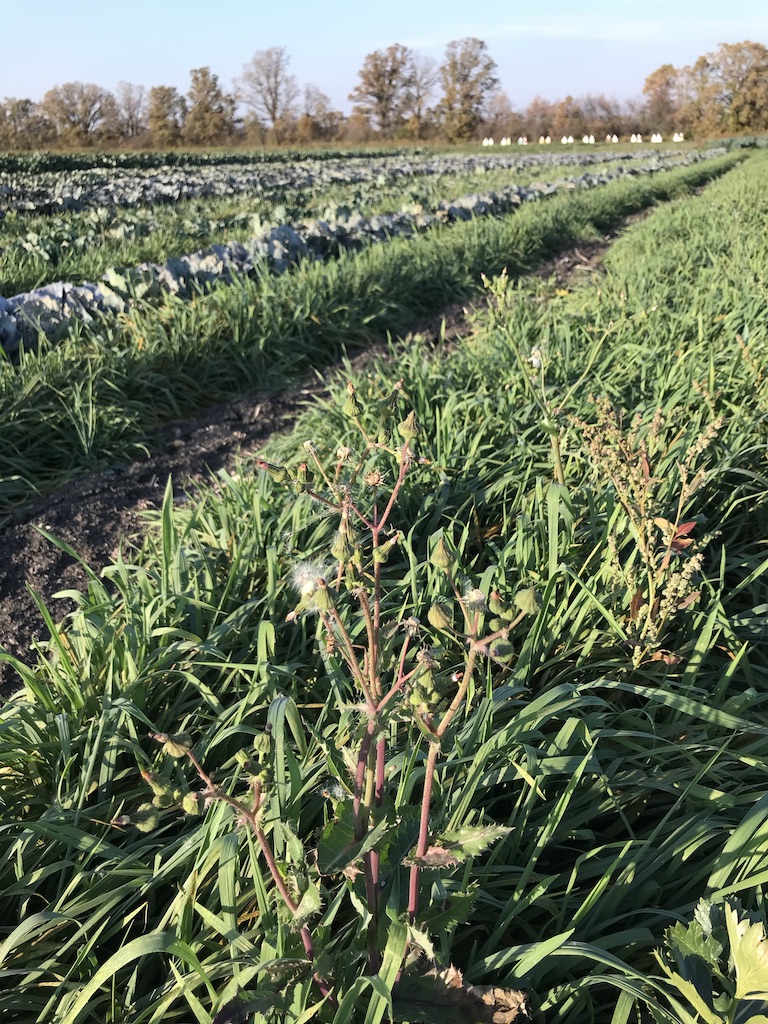 Friday we had a garlic planting marathon and got all our garlic planted. It was a lot, and so I'm a little nervous about what I've gotten myself into! Here's Jean Guy of John Boy farms who grows garlic seed and a lot of this garlic is being grown for him. He came down to plant with us for the day. It was another hot day, so he's cooling himself off in the sprinklers, yet still wearing a park….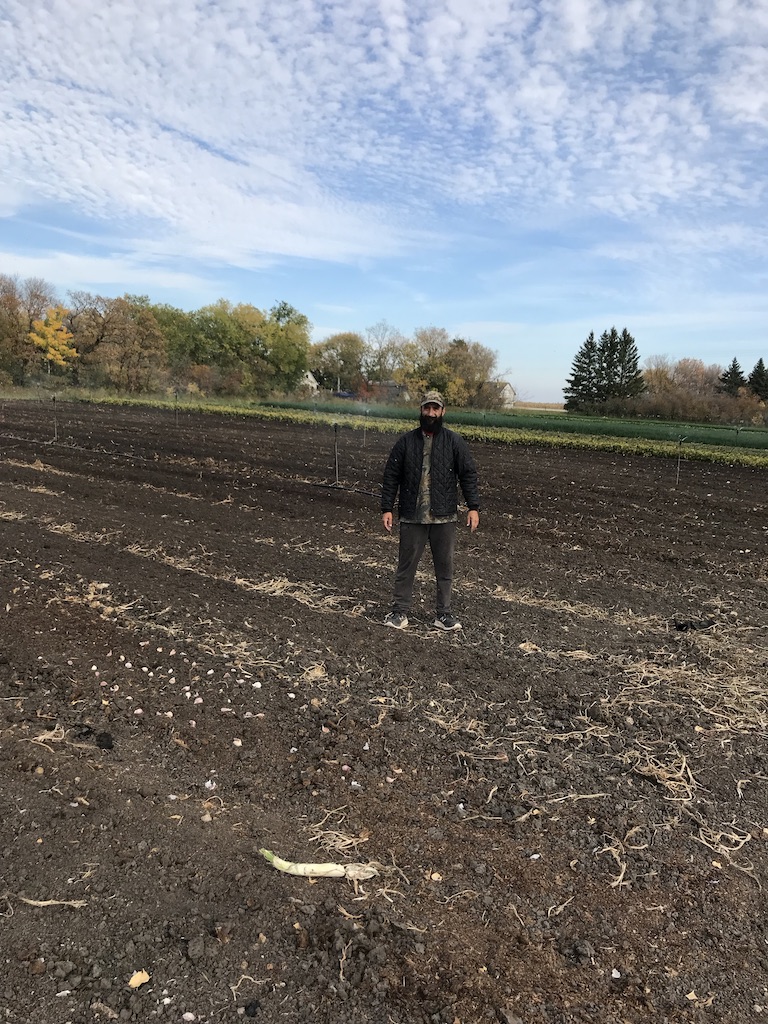 Finallly, It's supposed to rain this Friday for the second time all year; so we are going to go hard and try to dig up all our potatoes and carrots before that happens. I don't think we can get it all done, but we will try. My plan is to say we can go home early once it's finished (knowing that it won't get finished) and see if anyone likes me at the end of the day..
That's it for this summer!!! Thanks everyone for being in the CSA this summer. Don't forget that there's 2 more weeks for everyone that signed up for that. See you soon,
Jonathan, Sarah, Irina, Ishbel, Jack, Shane, Ryan