We'll have the following veggies this week:
lettuce, spinach, kale, bok choi, arugula, broccoli, celery, beets, carrots, onions, potato, peppers, squash, tomato, leeks, dill, cilantro, parsley, basil, green onion.
On the farm this week:
Happy fall everyone! I'm really trying hard to find things to complain about, because complaining is half the point of farming, but I can't think of anything this week, which is kind of a bummer. We've had another week of amazing weather. Also, the kale and broccoli, have recovered, so we'll be bringing back the kale this week.. I know I gave a people false hope when I said we'd have arugula a couple weeks ago but then upon going to harvest it found it missing. But this time we really will have it! Here' Sarah holding up some broccoli and Bok choi. Now is the best time of year to grow brassicas because it's the only time of the year when all the insects finally leave them alone(for the most part). Too bad it only lasts a couple weeks and then it freezes.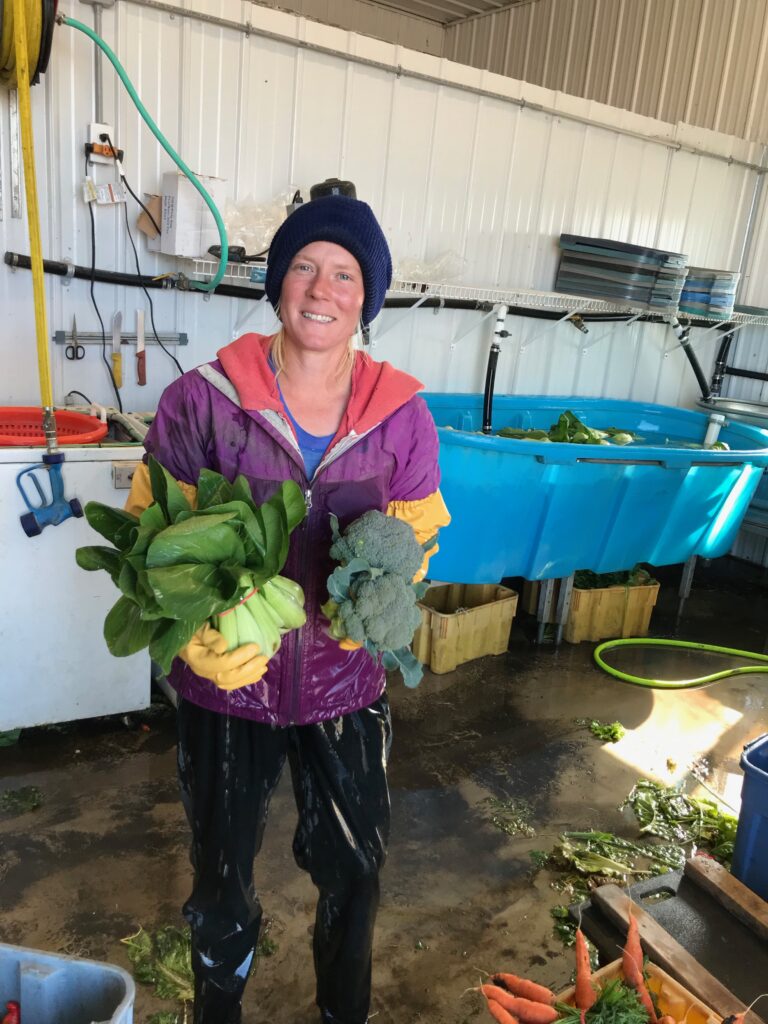 We still haven't had rain since that one time all summer about a month ago, and the ground is nice and dry now, so digging up carrots and potatoes is really easy and we've been going hard trying to get them all dug up for winter before it rains or as is usually the case – snows! Hannah actually left this week, but she said she'll be back in winnipeg in October, so I'm pretty sure she'll just show up for work one day in October. So joining us now to get the final harvesting done is Jack, Ryan(you might remember him from earlier in the summer) and Shane.
I think our fruits are coming to the end of their time. After 2 hours of picking beans, today everyone had about 5 beans each, so we had to pull the plug on that project. We'll try again Wednesday and see if they're doing a little better. The cucumbers and zucchini are pretty much at the end of their life and are waiting for a frost to put them out of their misery, but still no such mercy is in the foreast this week. Here's Ishbel scrounging through our sad little zucchini patch.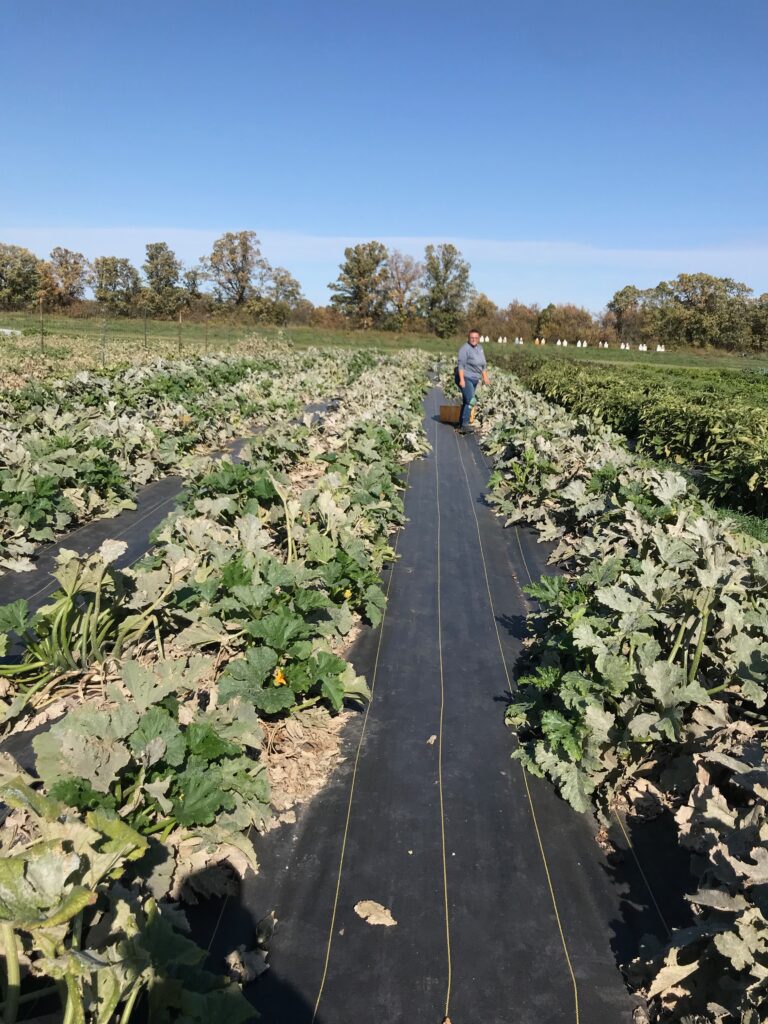 Well that's it for this week.
SEe you soon,
Jonathan, Sarah, Irina, Ishbel, Jack, Ryan and Shane