We'll have the following veggies this week:
lettuce, spinach, kale, brussel sprouts, broccoli, turnip, radish, peppers, leeks, carrots, potatoes, onions, beets, celeriac, squash, dill, cilantro, parsley, green onions and hot peppers.
On the farm this week:
It's our last week of regular CSA pick ups! Thank you everyone for signing up this year and I really hope you enjoyed your veggies.
This fall has been so good: It's been warm most of the time and hasn't rained on us once – which is the opposite of last year when it was cold and didn't not rain on us once! So we've officially made it to the end of the season without anyone suffering which, in a way, is a little dissapointing.
But we still have the next 2 weeks for the people that signed up for the 2 week extension. So I'm hoping we get to suffer at least once still!
We're finally bringing out the brussel sprouts! They've been really slow to grow this year and I'm not sure why – A lot of them still need to grow. But it's thanksgiving and so there must be Brussel sprouts!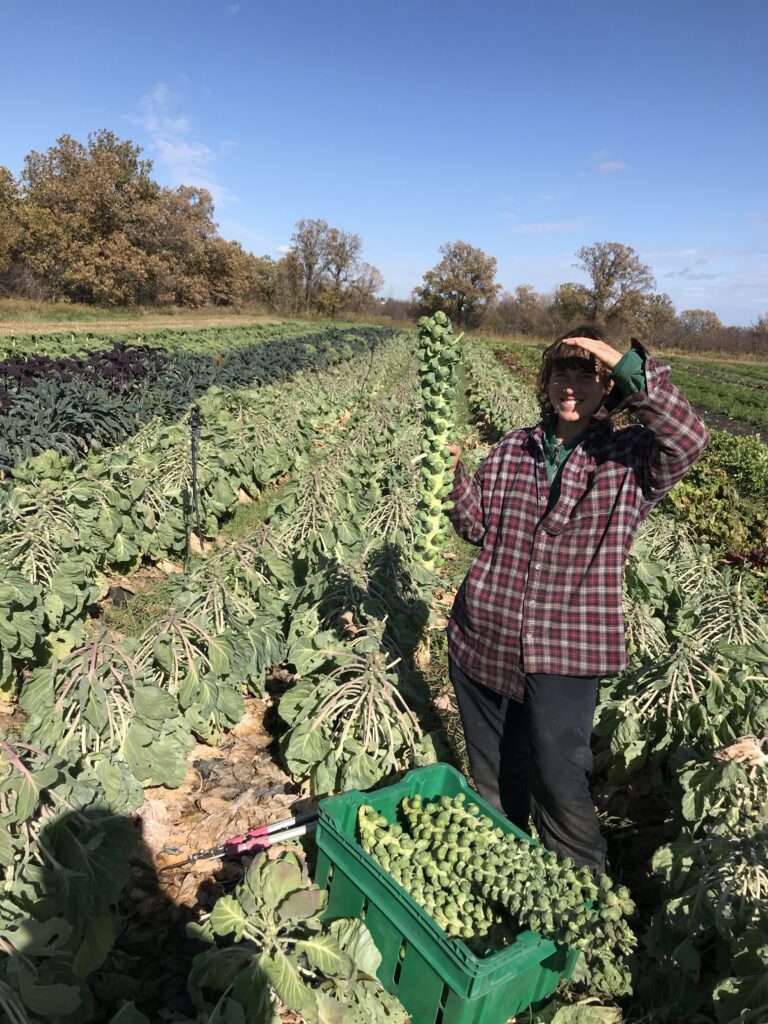 With all the potatoes and a bunch of our carrots dug up now, Irina went beast mode and washed and bagged potatos all weekend to make more space and free up some bins for us to use for harvest this week. Thanks Irina!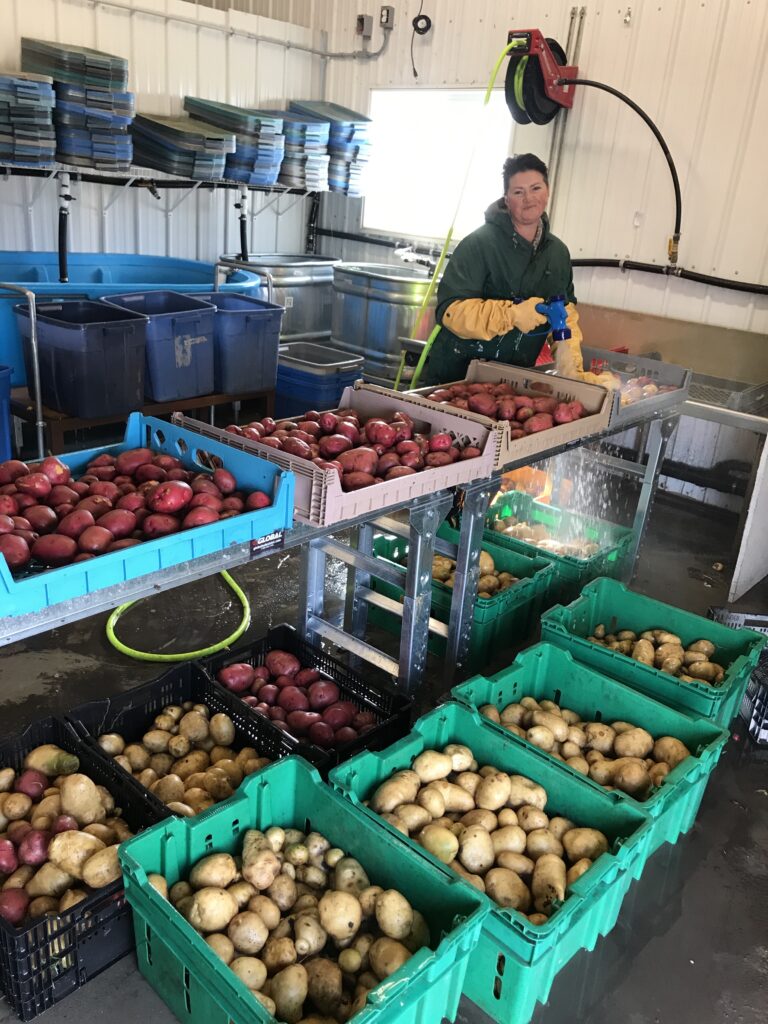 Although its' been so warm, we had a few nights below minus five, so covered up all the vegetable again now. We even covered the lettuce, which I've never done before, but given how warm it's been all fall I was worried the lettuce would not be acclimitized to the cold. But everything survived the cold nights ok. And thankfully it's looking warm all week so we don't have to cover them back up before our Thursday harvest.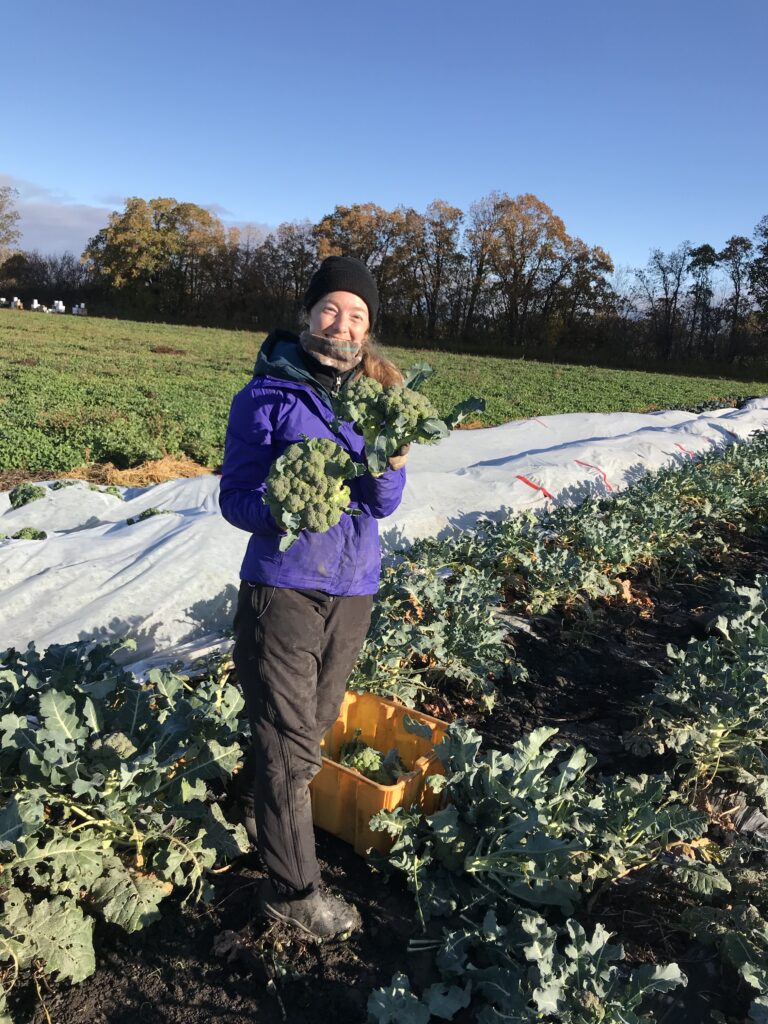 Here's Mallory with some Broccoli.
That's it for this week.
See you soon!
Jonathan, Sarah, Irina, Kelsey, Mallory, Samantha, Tristan,