We'll have choices from the following veggies this week:
Lettuce, spinach, chard, kale, bok choi, broccolini, broccoli, kohlrabi, beets, radish, turnip, zucchini, green onion, dill, cilantro, parsley, basil. garlic scapes. Here's Morgan and Alyssa harvesting garlic scapes. If. you don't know what to do with them: you put them in everything! You can use them just like garlic and they're great in pesto.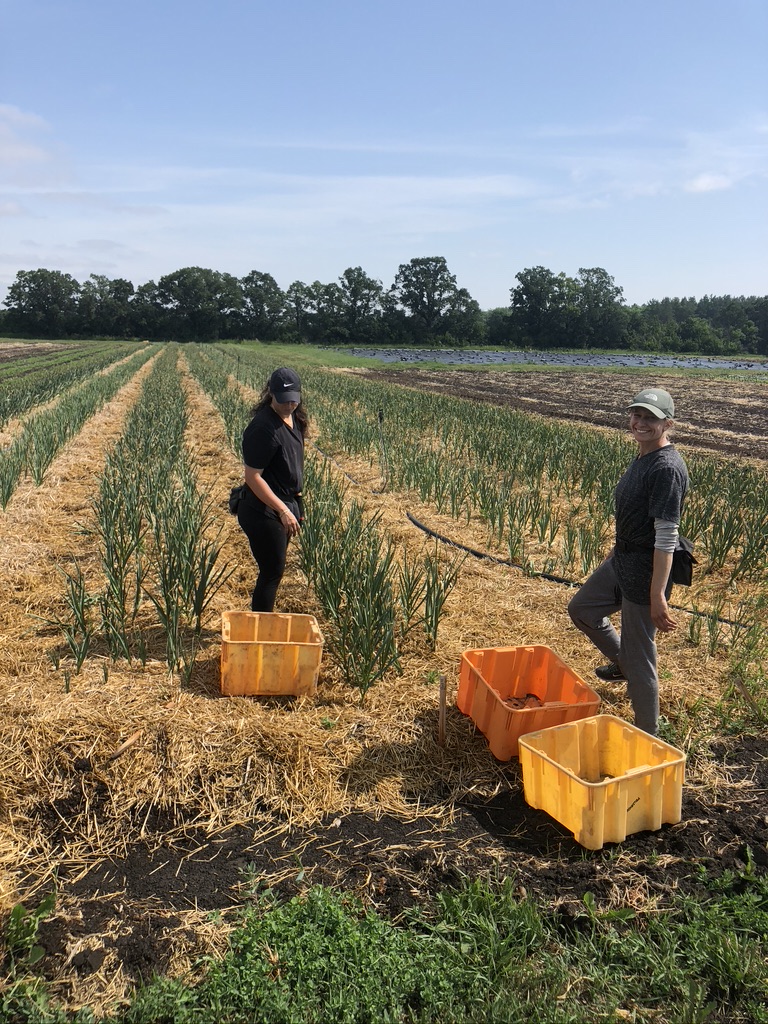 On the farm this week:
A few years ago I put on some sprinklers and then fell asleep on the couch and woke up the next morning in a panic realizing I had left the sprinklers on. Since then, I've woken up every night wondering if I've left the sprinklers on. Well somehow that changed this past Saturday when I slept through the whole night without wondering if I had left any sprinklers on! This would be a major victory except for the fact that I coincidentally left the sprinklers on! I think it will be years until I ever sleep again.
One thing I learned from leaving the sprinklers on is how dry it is. By this morning it was dry again and I had watered it with 4″ of water! Here are the newly germinated 2nd last planting of carrots where I left the sprinklers on. As long as we don't' get 4″ of rain this week it should be ok. And speaking of carrots, we'll be doing our last planting of carrots this week which will be for fall and winter.
And once again this week talking to people has really been confusing so many people kept saying to me: 'all this rain must be great for you'!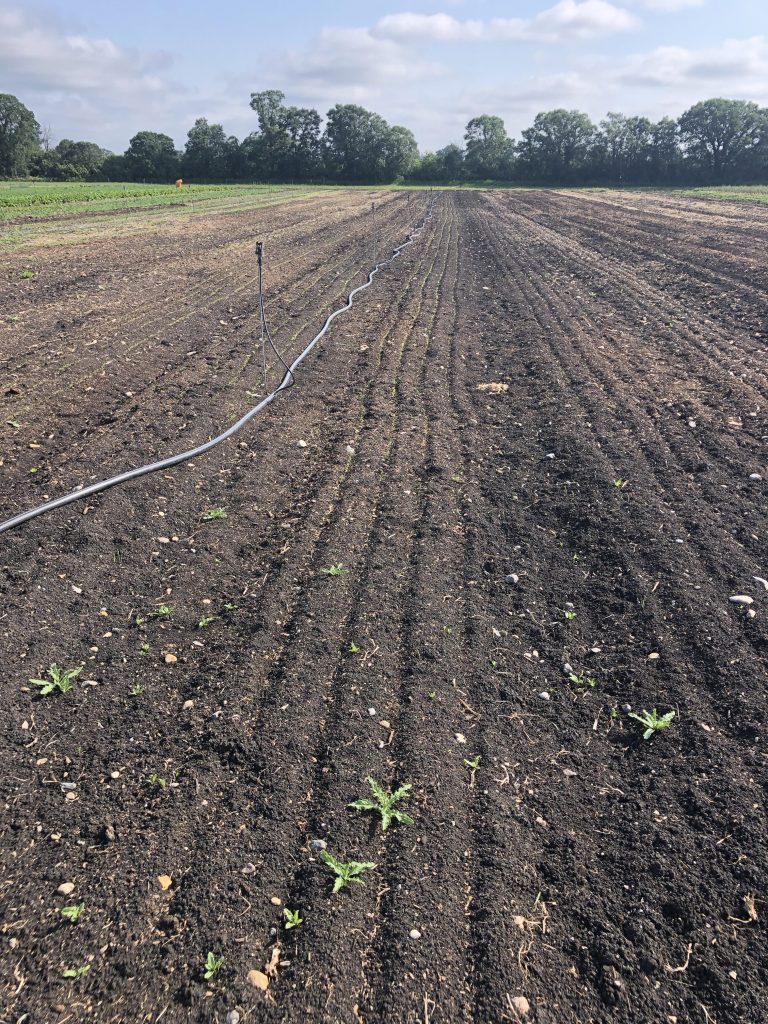 And our broccoli is starting this week. It's been hot summer for growing broccoli, but weirdly enough – it has caused our earliest variety of broccoli to mature later than usual when usually the heat does the opposite. On Sandra's right is the broccoli and on her left is the broccolini. If you can figure out which side that is you get a prize! Broccolini is my favourite because of the sweet taste and the tender stems. I really recommend it for anyone who hasn't tried it yet.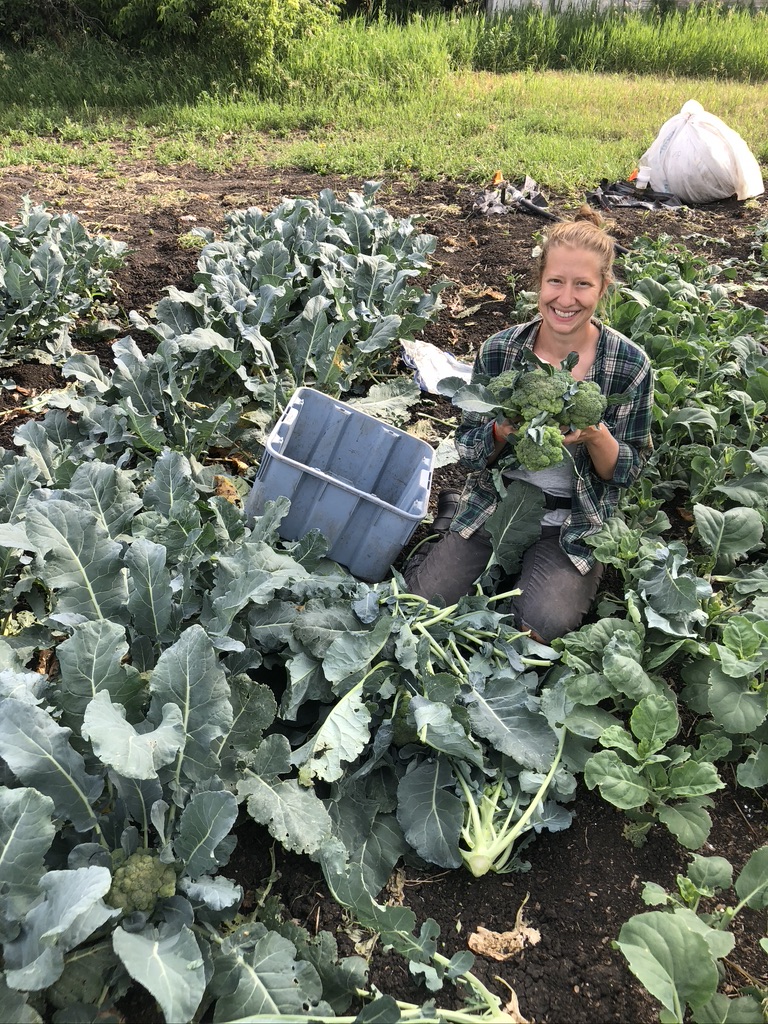 That's it for this week.
See you soon,
Jonathan, Sarah, Irina, Sandra, Tessa, Morgan and Alyssa,