We'll have choices from the following veggies this week:
lettuce, spinach, chard, kale, broccolini, beets, zucchini, arugula, mizuna, mustard greens, turnip, bok choi, pea shoots. dill, cilantro, parsley, basil, green onion.
On the farm this week.
We are done finishing some of the spring crops now and so this will be the last week for some things like Bok choi and pea shoots. they are starting to bolt now, so we have harvested everything that's left. It's also the last week picking from our first planting of spinach which is bolting now also. Once we pull the weeds out of those beds, they will be planted with our fall and winter carrots.
This year we've also been. really lucky to have not one, but 2 volunteers coming out twice a week! First of all, here is Anita who has been a weeding machine! She has weeded so much of our carrots and beets by now that I don't know what we'd do without her. I'm really hoping she sets an example for everyone else to follow and am encouraging everyone else to consider volunteering at least one day a week. They've all said they would never consider. Unbelievable. But by the end of the summer though my goal is to have convinced everyone to switch from being paid to being volunteers.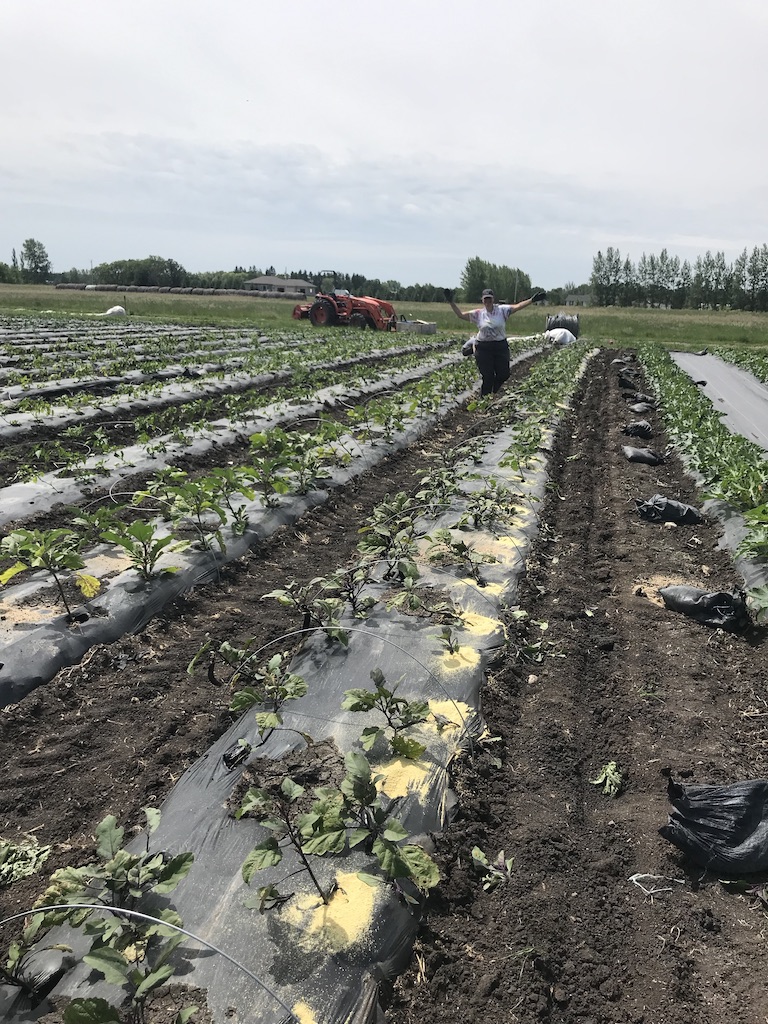 We've also been super lucky to have my friend and Wolseley resident Mark jan come out and complete so many projects every week. Last week he completed weeded and trellis this tunnel of tomatoes.
Well, that's it for this week
See you soon,
Jonathan, Sarah, Irina, Hannah, and Anita and Mark Jan