We'll have the following veggies this week:
Lettuce, chard, kale, beets, kohlrabi, carrots, radish, turnip, peas, zucchini, cucumber, broccoli/broccolini, green onion, dill, cilantro, parsley, basil, garlic scapes.
Garlic scapes are a once a year wonder. You can use them just like garlic or are great for making pesto!
On the farm this week:
This is definitely the busiest time of year for us: All the weeding that we'd been neglecting has snuck up on us, the peas need constant picking and there's still so much to plant each week. The weeds somehow trick me every year: I keep thinking, 'ok as long as we can get to that next week we'll be ok'. Then the next week I see how much they weeds have grown and realize how wrong I was. Hence all the new people at the farm the last 2 weeks.
We are starting to make some progress with weeding this last week which and are half way done saving the carrots from last weeks newsletter. So as long as we can finish by next week we'll be ok…
Here's Greame, one of our new helpers harvesting garlic scapes. I have a little shrine of Greame at the farm because he can run 5km in 16 minutes. When I go for a run it takes me that long just to put my shoes on.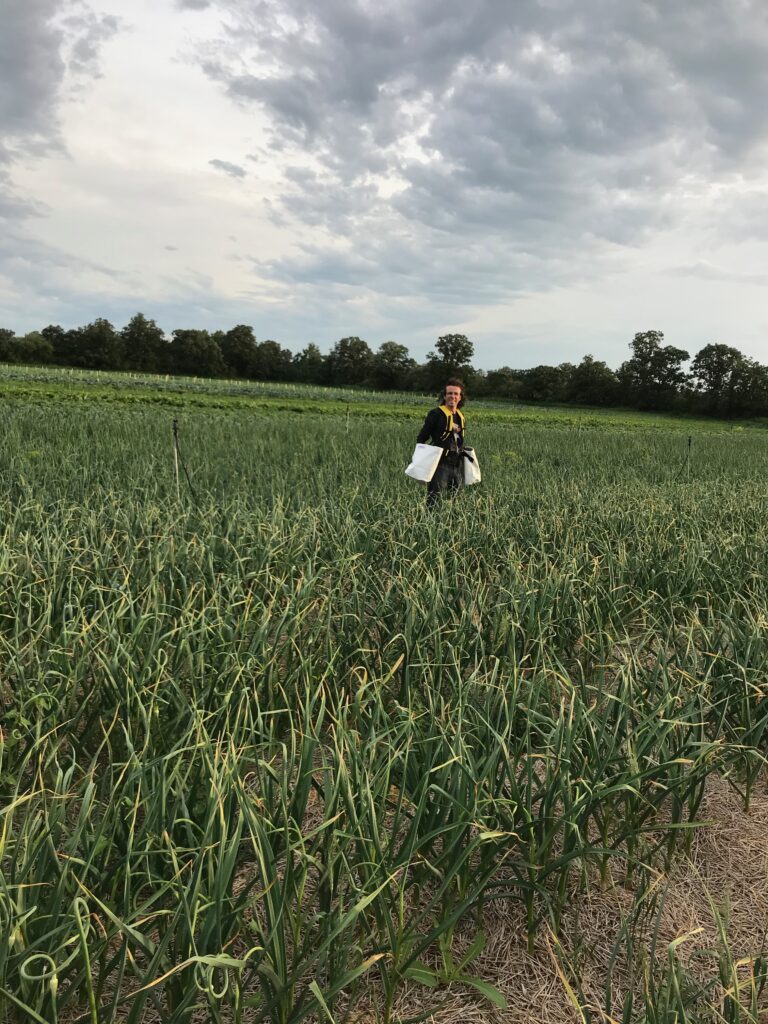 Also joining us full time now is another aspiring market gardener Robin who is hoping to start market gardening with her family next year. So between her and Hanna I'm really having to think hard to make sure I'm giving them lots of bad advice.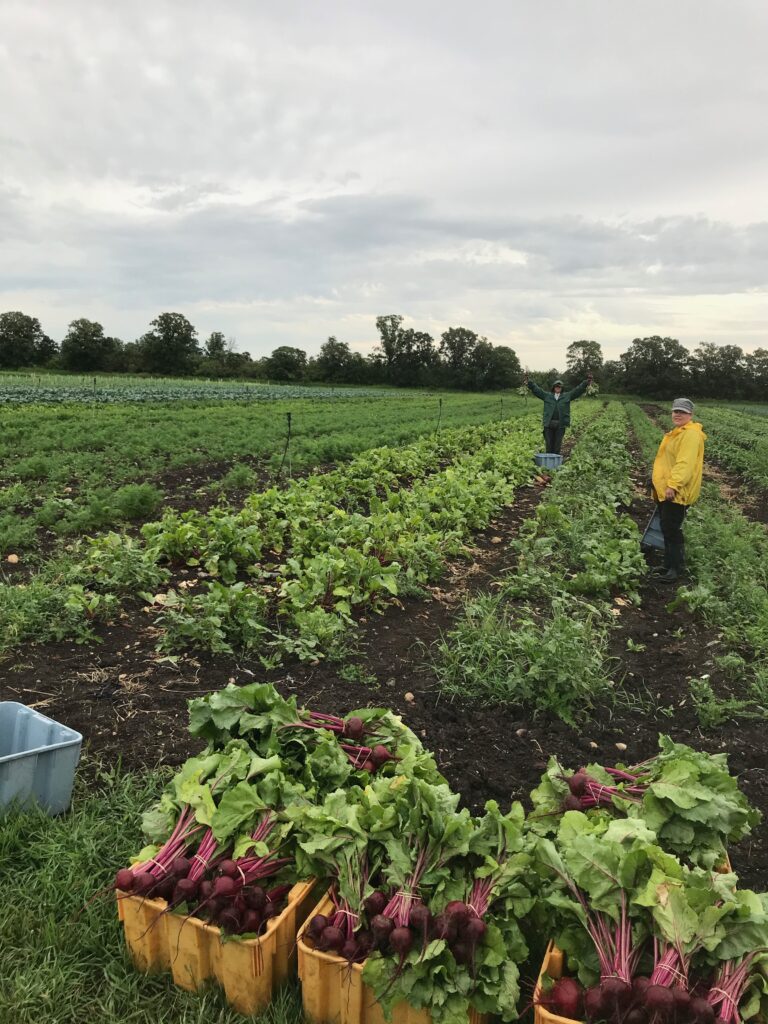 And the question we probably get asked the most often is: when will the carrots be ready. We'll they're ready. They'll just be baby carrots this week, but will get bigger as the summer goes on.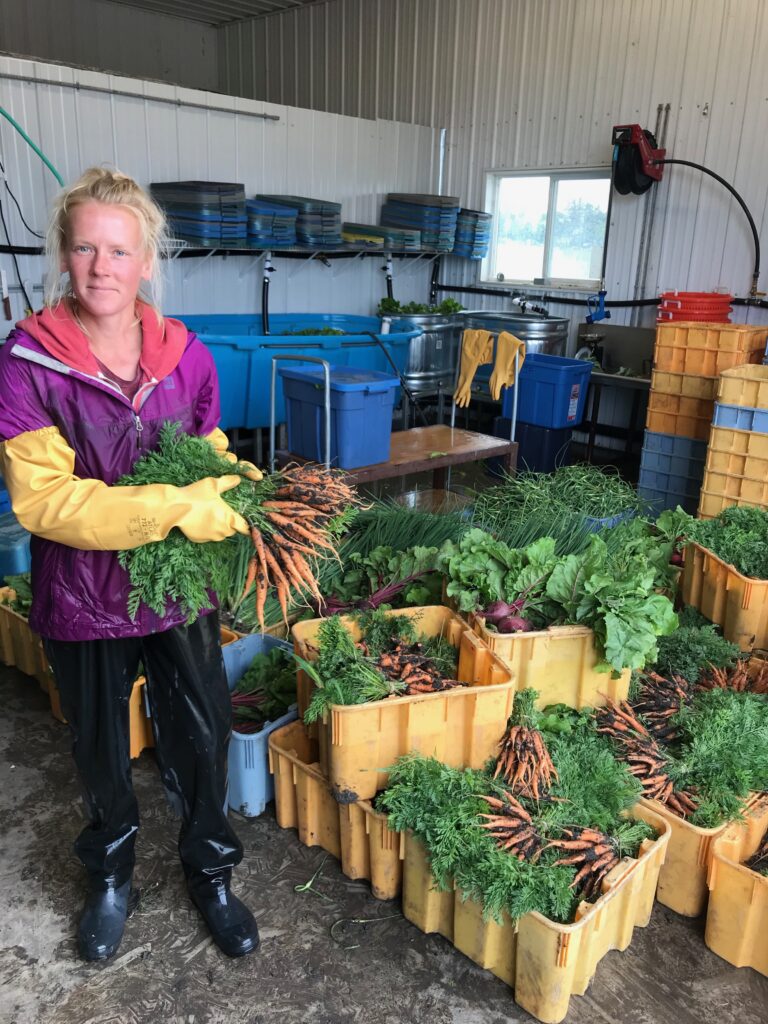 And finally we have to thank once again this week Annika and Allegra who come out 2-3x/week just to pick peas for 8 hours straight and never slow down. I'll have to remember to get a picture of them next week for sure. But here's all the peas they picked last week!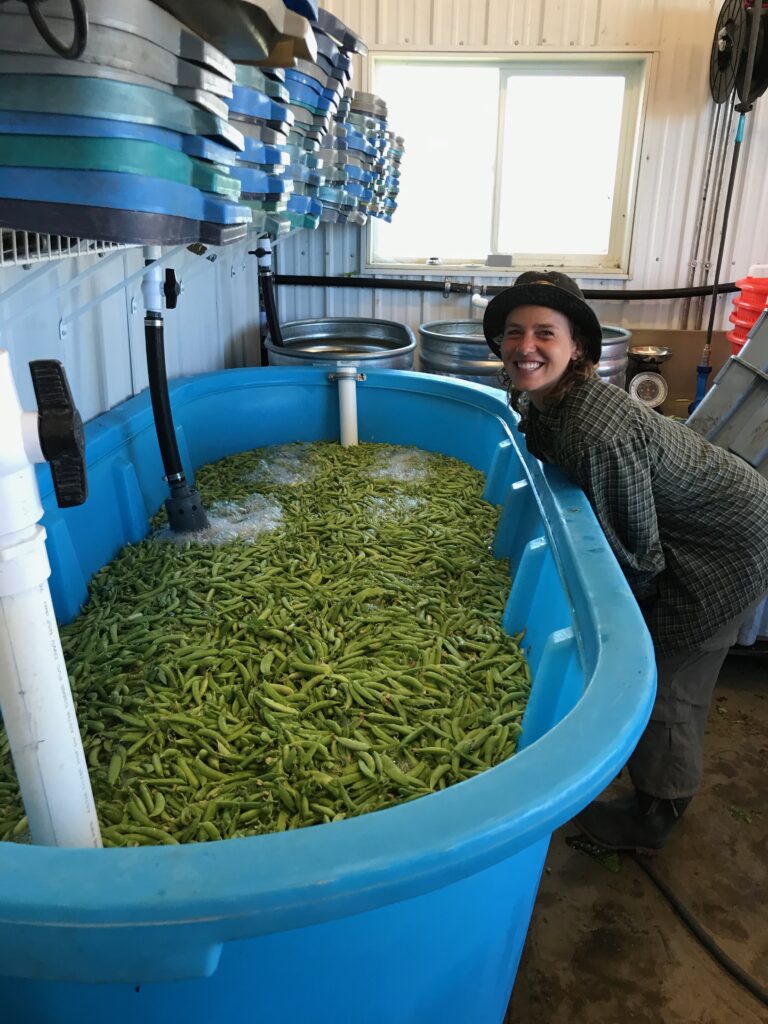 That's it for this week,
See you soon!
Jonathan, Sarah, Irina, Kelsey, Robin, Annika, Allegra and Graeme