We'll have the following veggies this week:
Lettuce, spinach, chard, kale, broccoli, broccolini, radish, turnip, beets, cucumber, zucchini, carrots, green onion, dill, cilantro, parsley, basil,
Our peas have stopped blooming :(. The last 2 years they bloomed for a very short period of time and then stopped. Last year I thought it was because of the heat. But this year has been pretty nice….so I have no explanation. But instead we will have what is maybe the most popular vegetable we grow: carrots.
Also without warning we threw in garlic scapes last week. If you don't know how to use them – you can use them just like garlic, add them to eggs, make pesto, barbeque them, pickle them. I blended up a bunch with arugula to make pesto salad dressing and I'm told I have really strong breath now – so come ask my about garlic scapes!
On the farm this week:
We had our first full harvest in the rain today. Despite all the rain we've had this spring, we've actually haven't gotten rained on until today. But I think most people agree that working in the rain today was better than working in plus 30. It couldn't have been worse timing for harvesting carrots though. We werent' really digging up carrots as much as digging up the whole field and then stroking the dirt off of the carrots one at a time. So I hope you savour those carrots and as you're eating them, reflect on the fact that each individual one has been stroked many times!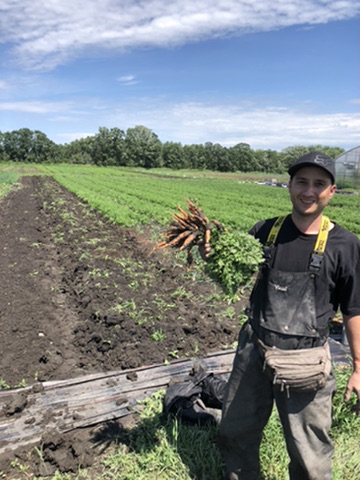 Dylan survived his first week jumping into the season with no warm up. Everyone else has already gone through sore back week a couple months ago and every day Dylan showed up walking a little different than the day before and Irina pointed out working 6 days straight might not be a good idea; so he got the weekend off after all. But he's recharged and gunning for 6 days this week…
Also, last week when I said the mosquitoes weren't bad; apparently I wasn't speaking for everyone. Every morning before going out to the field, this is the sight I see of everyone emptying a couple cans of bug spray on themselves.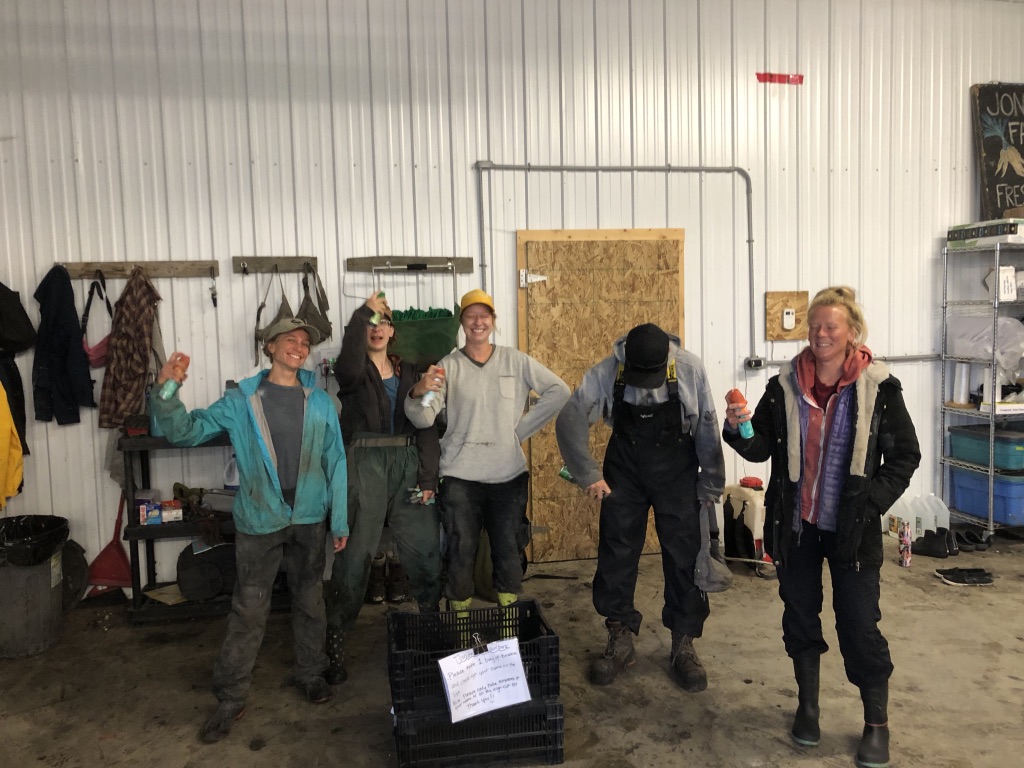 And everyone has been working super hard and staying late to try to keep the weeds from taking over. Here's Morgan in the freshly weeded garlic after picking all the scapes last week.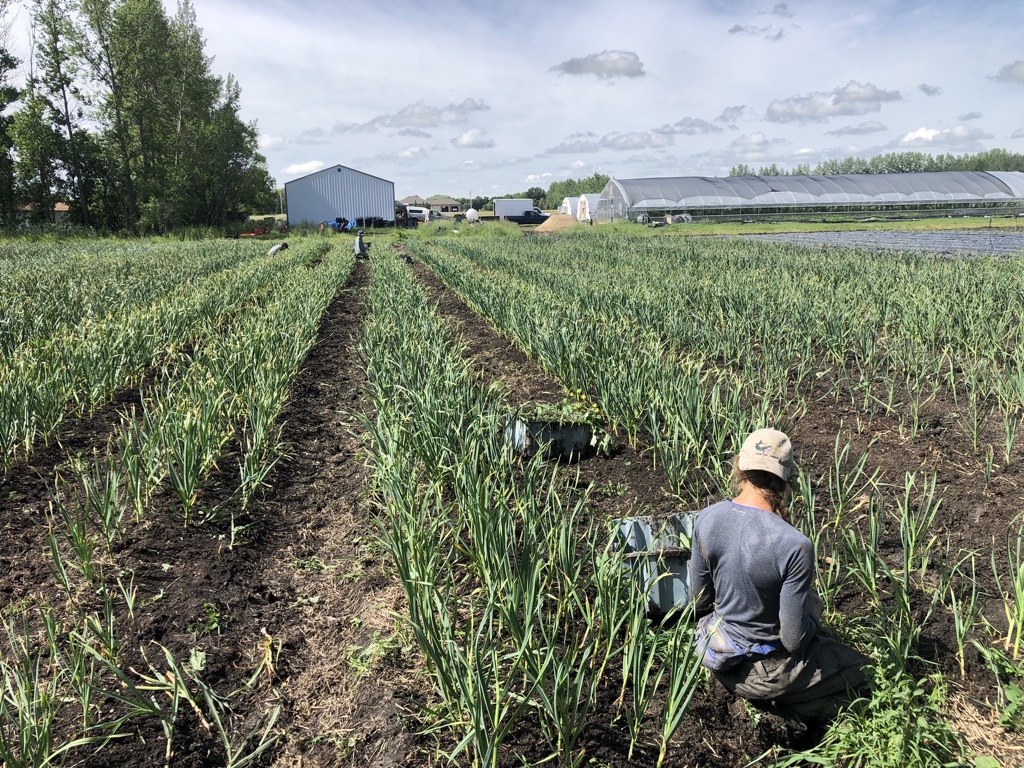 That's it for this week.
See you soon,
Jonathan, Sarah, Irina, Sandra, Tessa, Morgan, Dylan,