We'll have the following veggie choices for CSA this week: lettuce, spinach, chard, kale, broccoli, celery, cucumber, zucchini, carrots, beets, onion, potato, beans, dill, cilantro, parsley, basil, tomato
On the farm this week:
Our field tomatoes have started ripening fast now and the plants are still getting taller and heavy. Heres' Sandra picking tomatoes. The row in front of here was so heavy it snapped the stakes and fell over. Fortunately it was the outside row, so we can just go outside to pick them as they are all leaning outside now. If they're field tomatoes why are they in a tunnel you might ask? Well they're in an unheated tunnel with sides wide open; plus the tunnel is in a field…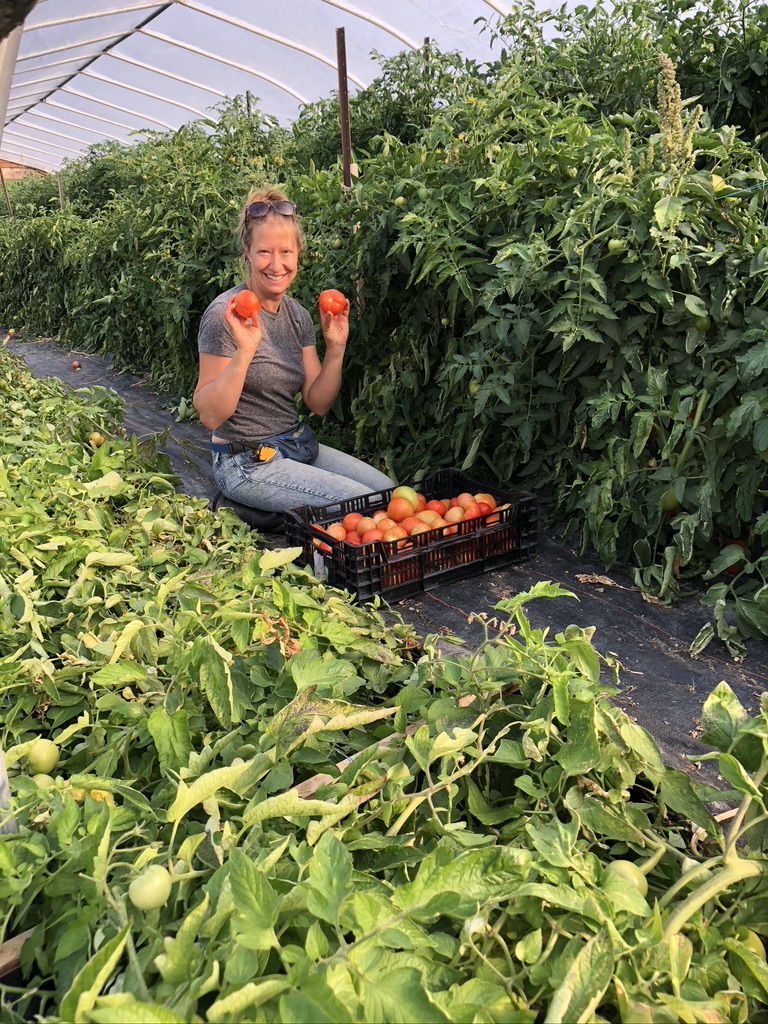 We are also now finished planting for the year! Here's Tess and Moran sloughing through Fridays lettuce planting of 9000 lettuce transplants! Everyone was happy when that was over.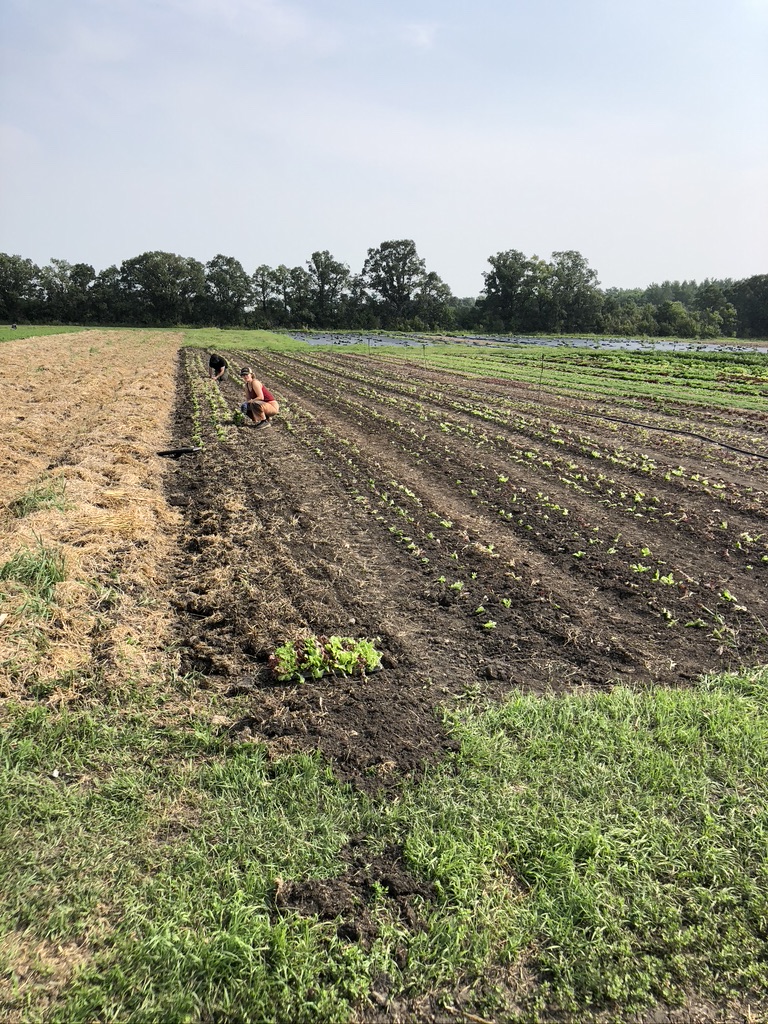 Beside the lettuce is where our garlic was but is now all harvested and is drying in the greenhouse so we will be taking bulk orders for garlic very soon. It has been a busy week!
And finally here is a bumble bee in our broccoli flowers. I hope to start making broccoli honey one day.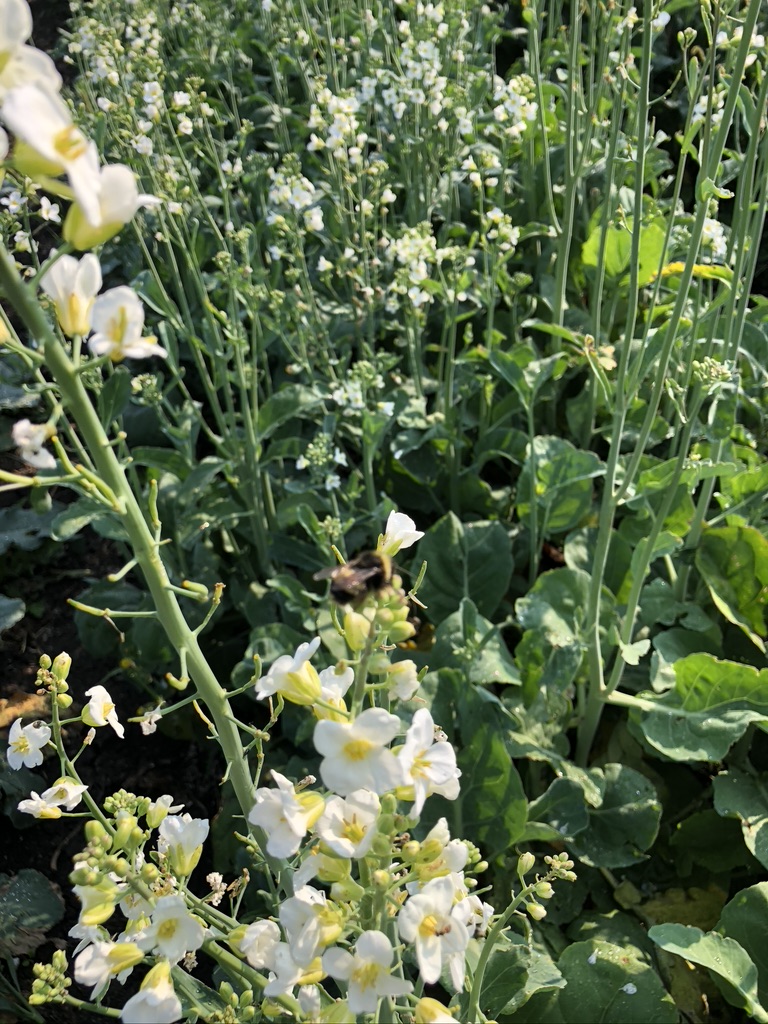 That's it for this week,
See you soon!
Jonathan, Sarah, Irina, Sandra, Tessa, Morgan and Emerson