We'll have the following veggies this week for CSA:
lettuce, spinach, chard, kale, broccoli, kohlrabi, beets, zucchini, peas, dill, cilantro, parsley, green onion, arugula and mustard greens.
On the farm this week:
We've been having perfect weather so far this summer. Every day is low 20's and lots of overcast days to make harvesting easy and comfortable. We've had consistent rain so we've only had to water when we plant, and most of the time the mosquitos haven't been that bad! But I"m trying not to enjoy it, because it's bound to get worse and then i'll have to be unhappy when it does. So if I can stay unhappy now, when the weather gets worse it won't bother me! This cool weather is good for broccoli and peas which are doing well right now.
Last week we finished planting our fall broccoli and carrots. We usually plant a lot of our transplants into this biodegradable black plastic. Except we didn't use it this year because it's been too wet. But for our last bit of broccoli it was dry enough, so I tried it again just to see the difference. But I'm thinking we might stop using it, because the weeds haven't been the disaster I was worried they would be.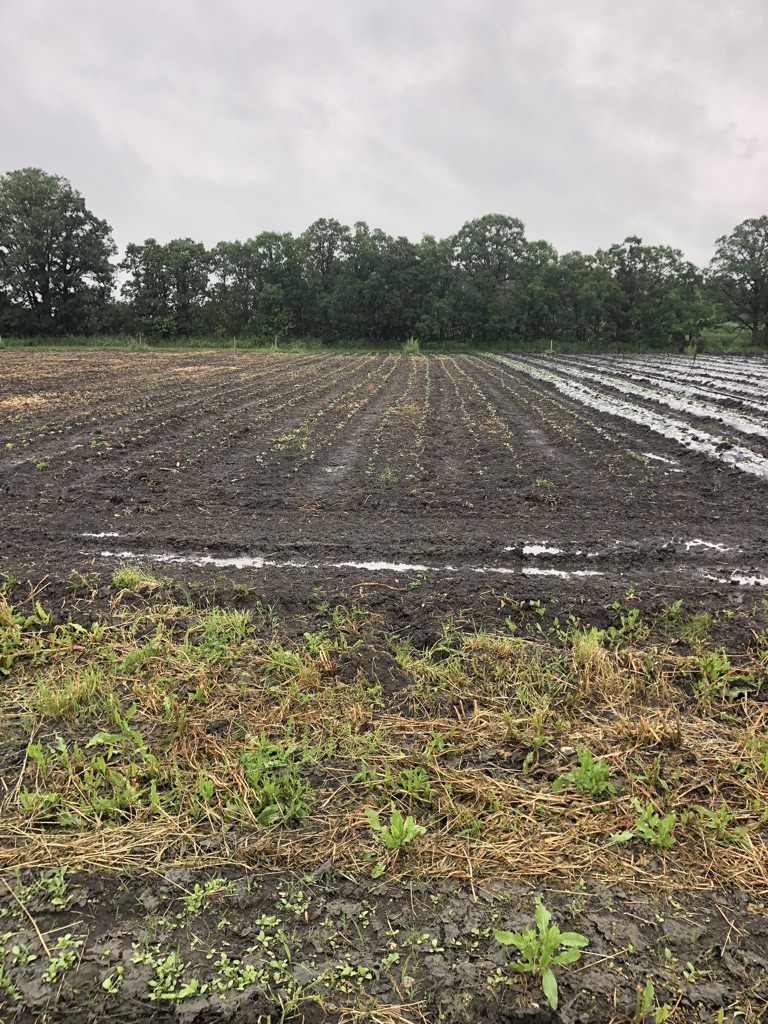 We also have a new recruit as of last week: Dylan. Dylan is the first male to apply to work here this year and the first day he was here it felt so weird: I didn't know how to act! But just like me he's quickly become one of the girls and thankfully for everyone else he wants to work weekends. And he came just in time because this week we started working Saturdays For July and August one person always needs to start harvest on Saturdays because if we leave the cucumbers and zucchinis and broccoli till Monday they'll be the size of baseball bats. We usually harvest cucumbers, zucchinis and broccoli on Saturday, Monday, Wednesday and Thursday.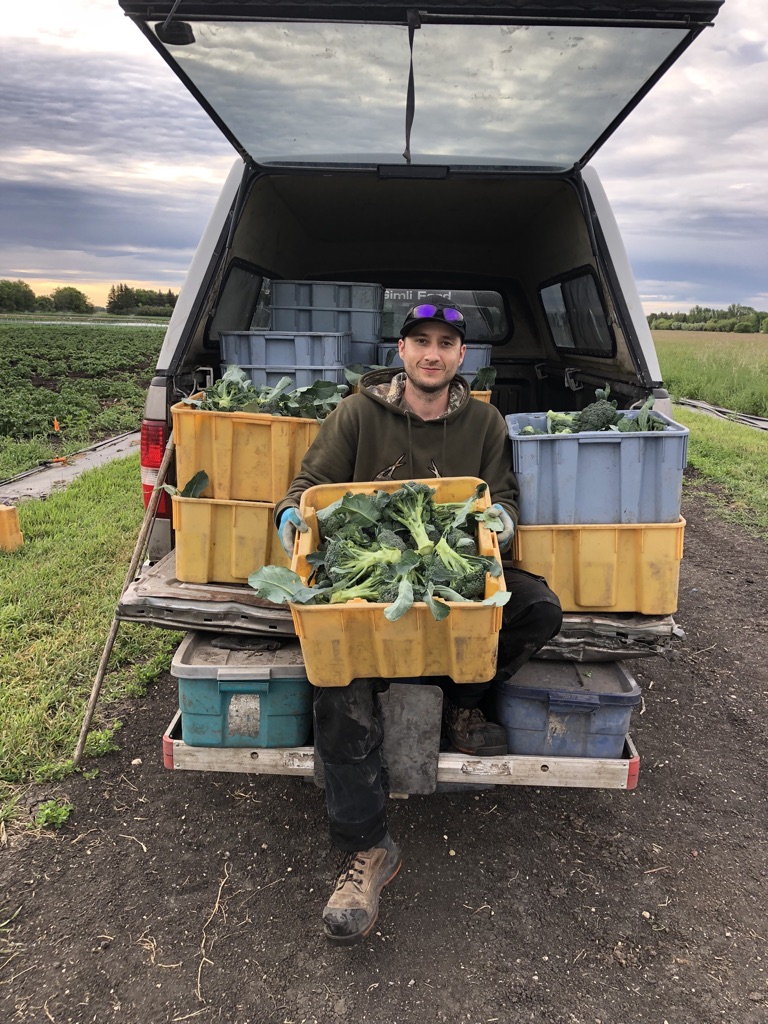 And coincidentally last week just after I said we never have anything eating the garden, a rabbit moved into the beet patch ad we see it every time we go by. There were a lot of semi eaten beets today. But no one has caught it in the act yet, so we can't convict it of anything yet. Here are our beets, and it's hiding in there somewhere.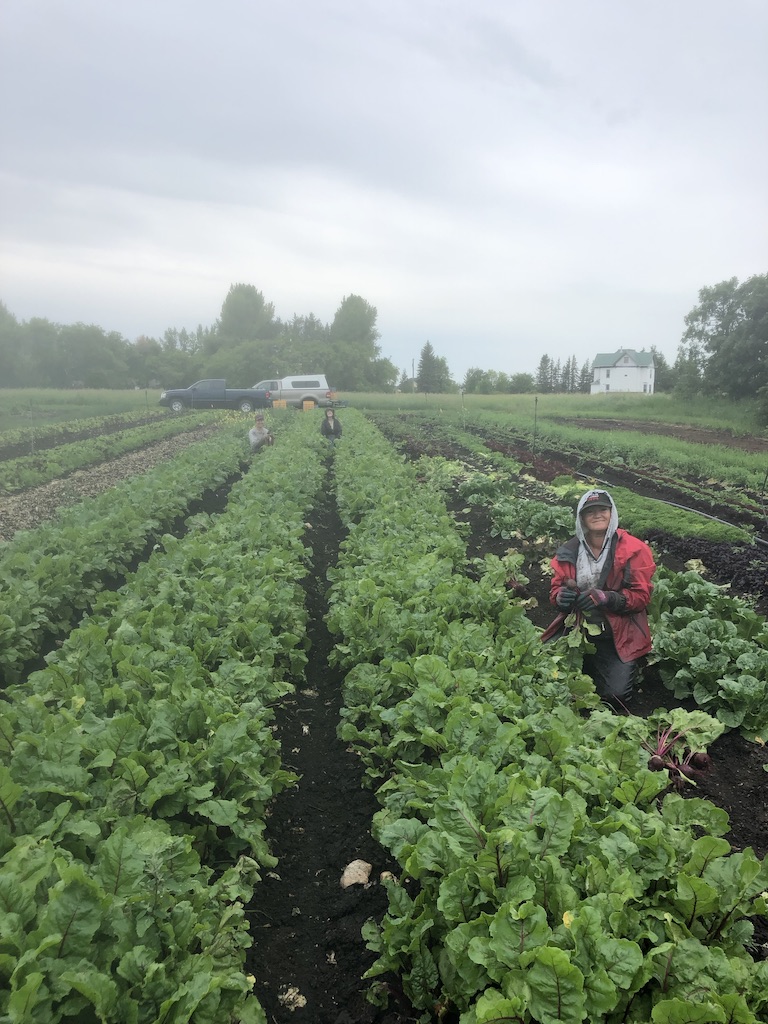 That's it for this week,
See you soon!
Jonathan, Sarah, Irina, Sandra, Tessa, Morgan and Dylan