We'll have choices from the following veggies this week for CSA: lettuce, spinach, chard, kale, celery, zucchini, cucumber, carrots, beets, onion, potato, beans, tomato, peppers, dill, cilantro, parsley, basil.
On the farm this week:
Like it or not, winter is coming! The days are quickly getting shorter. This morning we were picking spinach in the dark (the fog didn't help) so decided it's time to shift the start time back to 6:30 now so we can see. Even when the sun is up though, the low angle this time of year creates so much glare in the morning it's so hard to see what we're looking at. We actually spent the first 30 minutes picking lettuce because with all the glare we thought it was spinach.
Another sign that winter is coming is that our storage onions are ready to harvest. Today Alyssa and our newest farm worker – Leslie spent the whole day hauling onions out of the field to the greenhouse to start to dry them. Leslie has been working here for the last 2 weeks now and is fitting in great. Once we started picking beans, we didn't stop. By the time we picked them all it was time to pick them again and we weren't getting anything else done – so extra help was needed! Also – Leslie is a man, so the manliness on the farm has just doubled! Here he is with Emerson picking carrots.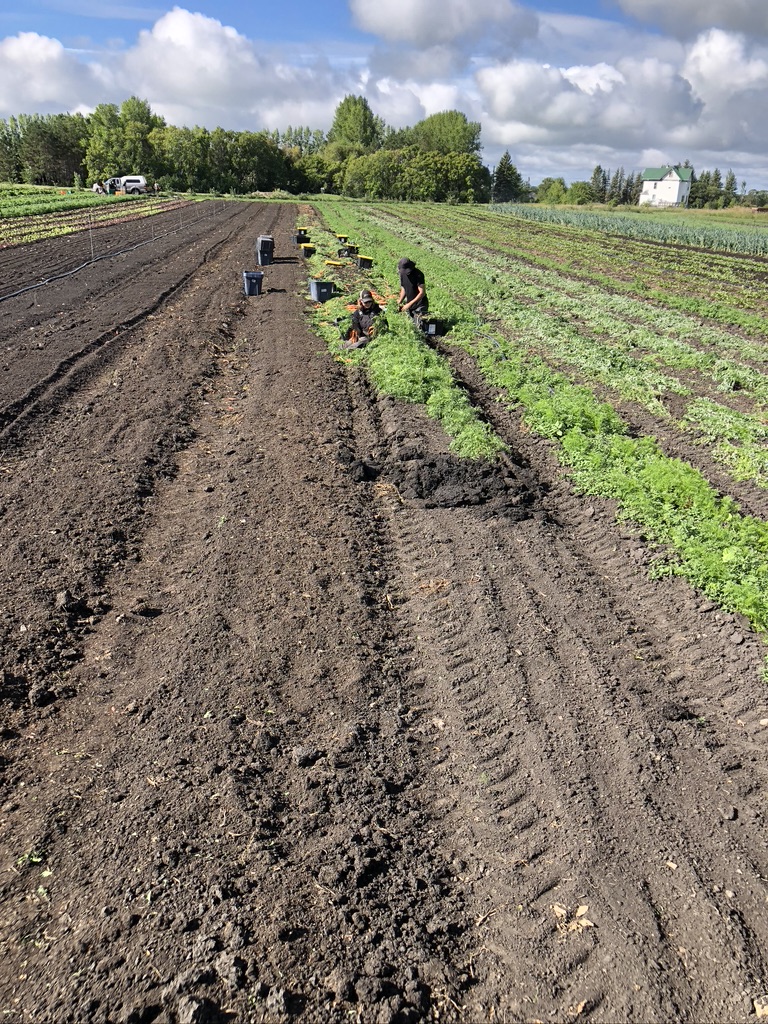 And one thing I forgot to mention is that as of 2 weeks ago we have a new cooler! Our old cooler was in the wash station and it was crowded and the wash station was crowded and chaotic. Whenever Sarah went in the cooler you'd hear a lot of swearing and then find her trapped under a bunch of bins. But our new cooler is 3x as big. The new refrigeration unit is very cold though; so I still hear swearing after Sarah has been in there a few minutes but now it's about how cold it is. So hopefully your veggies stay fresh even longer because our cooler is now 2 celcisu vs about 6 degrees that it was before.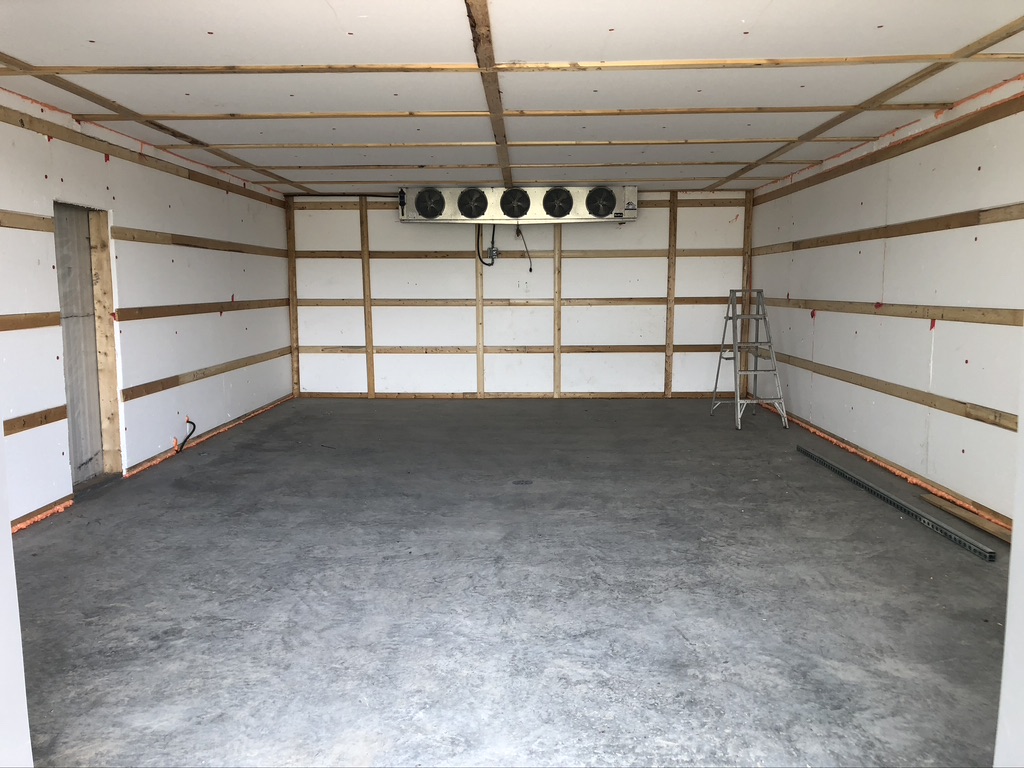 And we are retiring the summer broccoli this week and starting on peppers. Here's Tess unloading peppers in the wide open space where our old cooler used to be.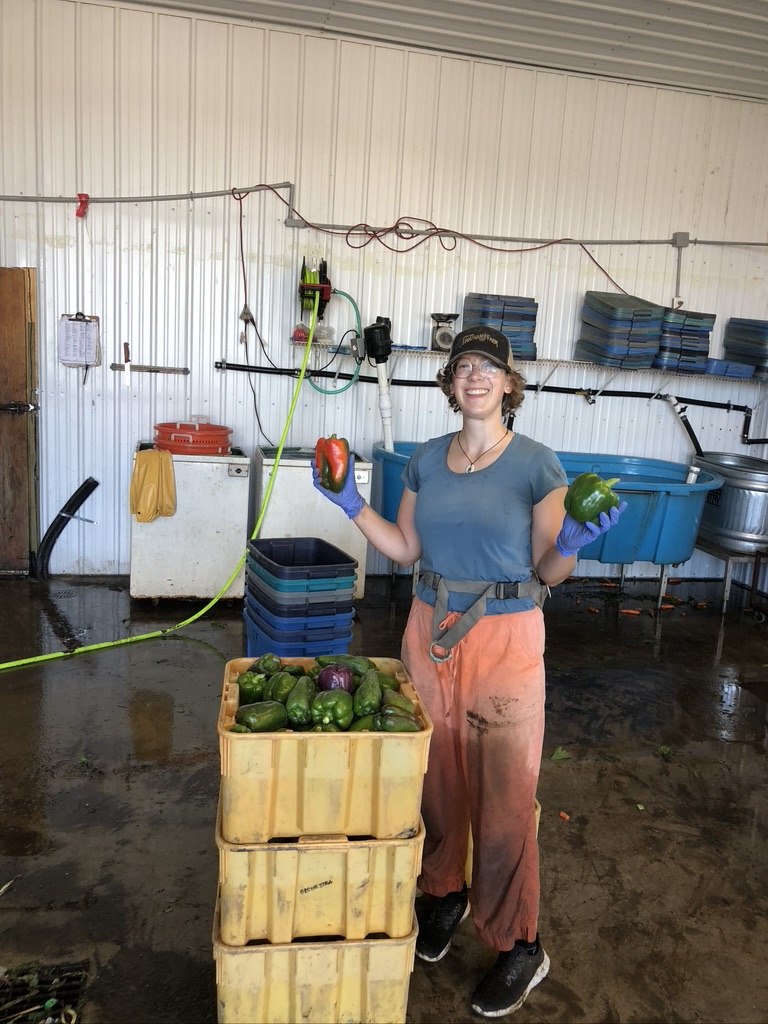 That's it for this week.
See you soon!
Jonathan, Sarah, Irina, Sandra, Tessa, Morgan, Alyssa, Leslie,