We'll have the following veggies this week:
lettuce, spinach, chard, kale, carrots, beets, zucchini, cucumber, onions, broccoli, cabbage, peppers, tomatos, celery, beans, dill, parsley, cilantor, green onion, hot peppers.
On the farm this week:
We finished planting for the year!! We started Friday off with a planting marathon and got the rest of our lettuce, spinach and herb planting done! During the summer we plant lettuce every week, but now the days are quickly getting shorter so we don't have to worry about lettuce bolting and plant the last few weeks of lettuce all at once. A bunch of this lettuce I'm also hoping to have into the winter. If you can tell what crop was here just a week ago that we planted lettuce into you win a free head of lettuce!(hint: we did our last picking of this one week ago).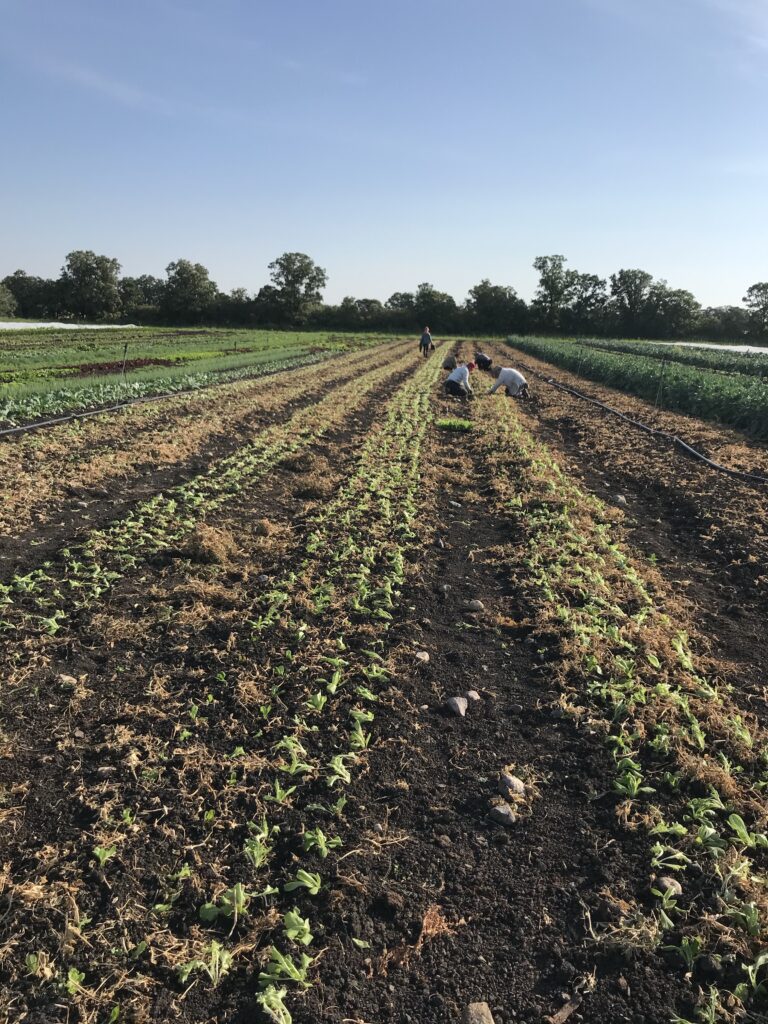 The field tomatoes are now ripening quickly, so tomato season also has arrived! We will be doing bulk tomato and garlic orders again this year and will probably have a sign up form up for that next week.
Here's Michelle picking our field tomatoes. Michelle is also the fu fu shi shi choir and they're playing at the 'beer can' on Main St. on Aug 16 and they're good! We all plan to be there! There've been a lot of interesting people working here this summer due to covid and Michelle is one of them.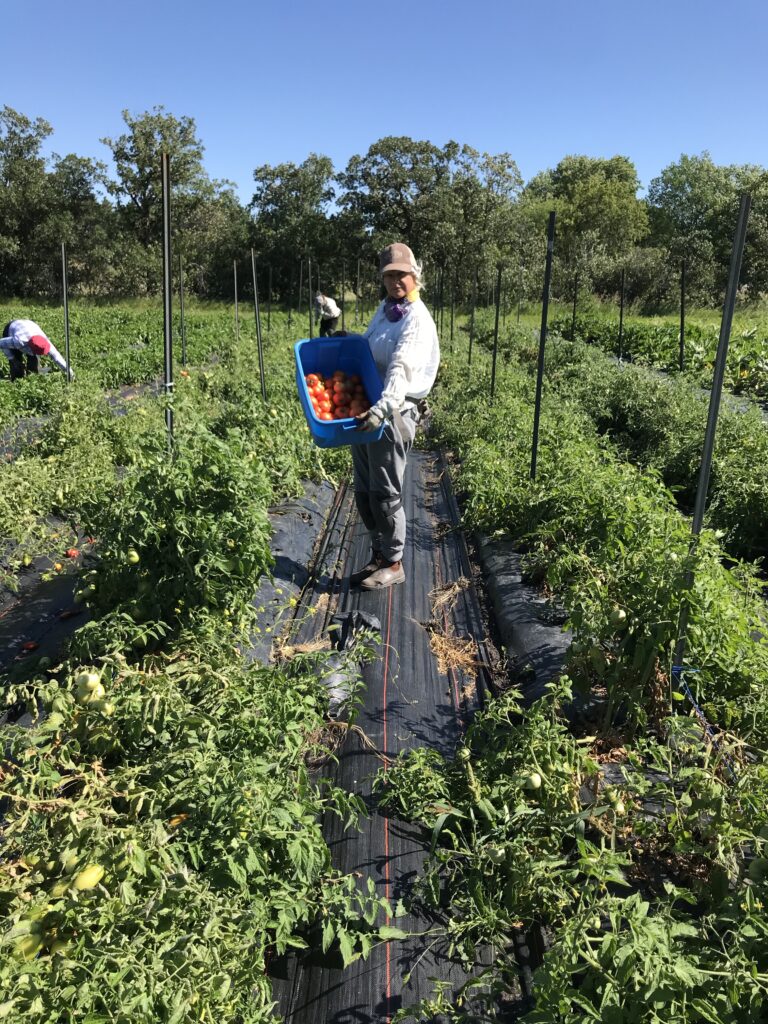 And finally, we got started on the second cooler this weekend. Sean, a csa member/professional carpenter offered to come spend his weekend putting up this cooler. So thanks Sean! Usually we start harvesting our winter CSA veggies at the end of October when the summer CSA is done. But the last 2 years it's also rained/snowed nonstop for the last 2 weeks of October. After last year everyone said to me 'we're never doing that again' and by the look in their eye I think they meant it. So this cooler is so we can harvest potatos and carrots on a nice day before the end of October comes.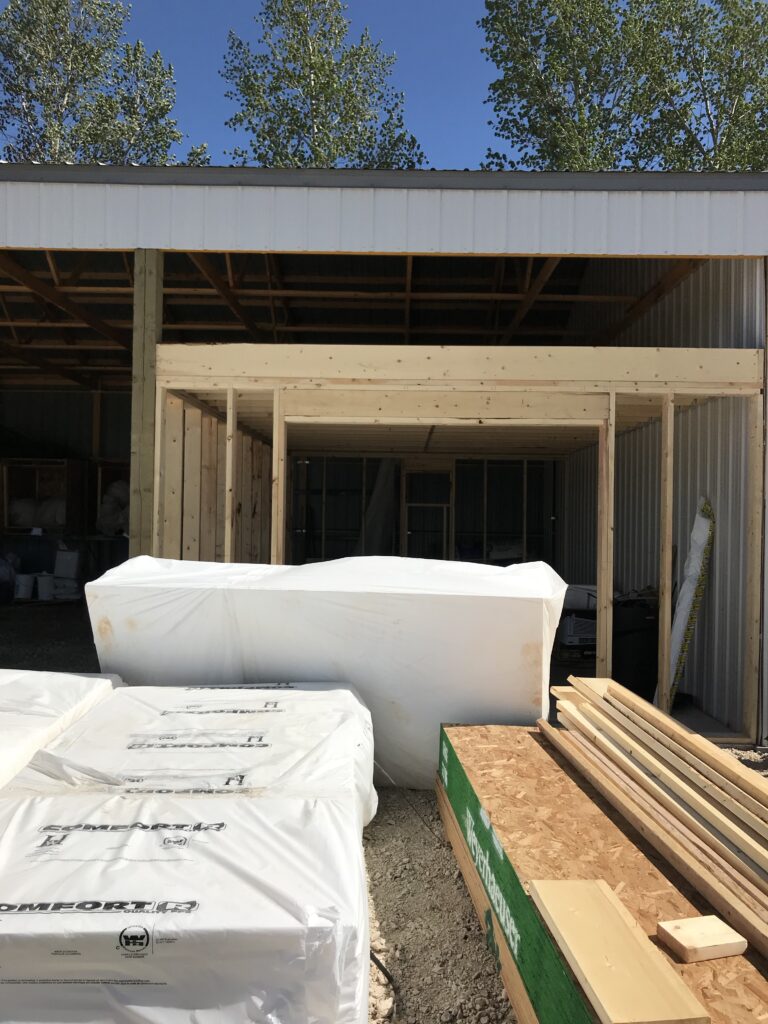 That's it for this week
See you soon!
Jonathan, Sarah, Irina, Kelsey, Robin, Michelle, Annika and Allegra