We'll have the following veggie choices for CSA members this week: ,
spinach, chard, kale, celery, carrots, beets, potato, onion, cucumber, zucchini, melon(canteloupe or watermelon), beans, peppers, cabbage, tomato, dill, cilantro, parsley, basil, hot peppers.
Also, our bulk garlic is harvested and ready for sale now. If you'd like to order garlic you can do it on our online store: https://jonathansfarm.myshopify.com/collections/bulk-garlic
On the farm this week:
The drought has returned – we've had rain in the forecast for a couple weeks now, but still no rain on the field so we've returned to watering. Fortunately there's much less to water now and it's cool and the days are shorter so watering is easy.
Now that we are done planting for the year, the fields are emptying fast; so I"m seeding oats and peas in the empty spaces to keep the field covered until we plant again next year. Here's everyone harvesting carrots beside our last planting of lettuce with a bunch of empty beds sprouting oats.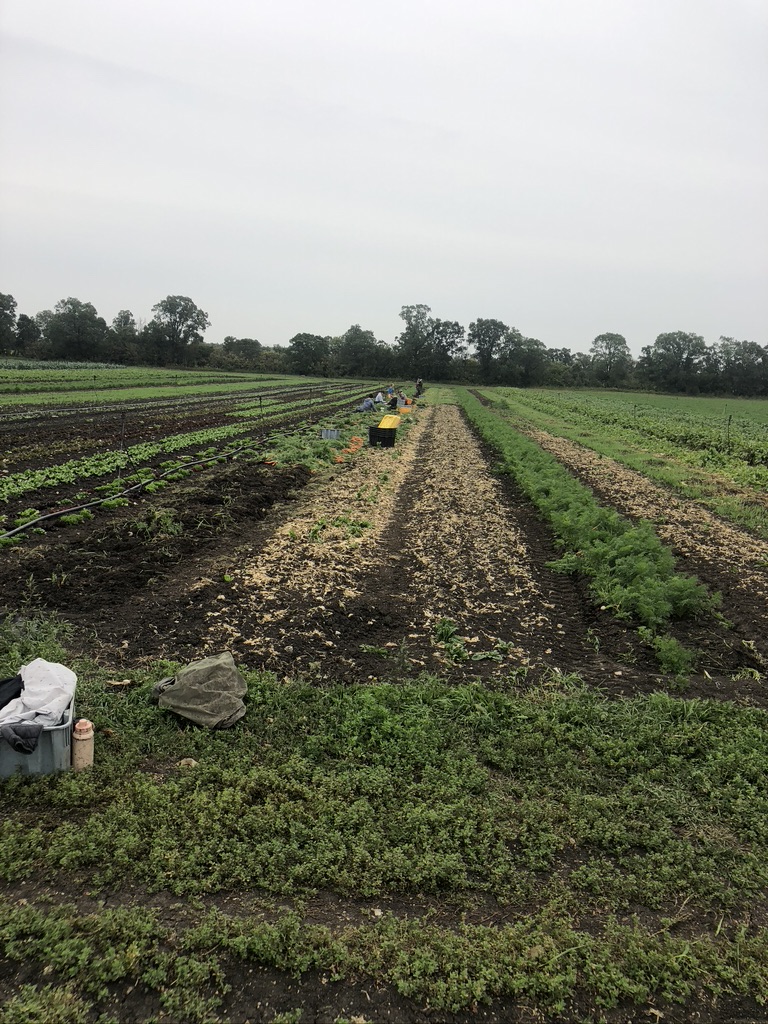 Also, I have some great news for some of you and horrible news for others of you depending if you like canteloupe or not: Canteloupes are in season! Every year we have people tell us they hate canteloupe, but love these canteloupes. So if you hate canteloupes we hope you'll give them another try.
Sandras tip for this week is to make spinach salad with melon!
Also, Special thanks everyone who was picking melons today bc this year I did not leave a lane to pick them up with the truck, so today they carried 2000 lb of melons out of the field to the road.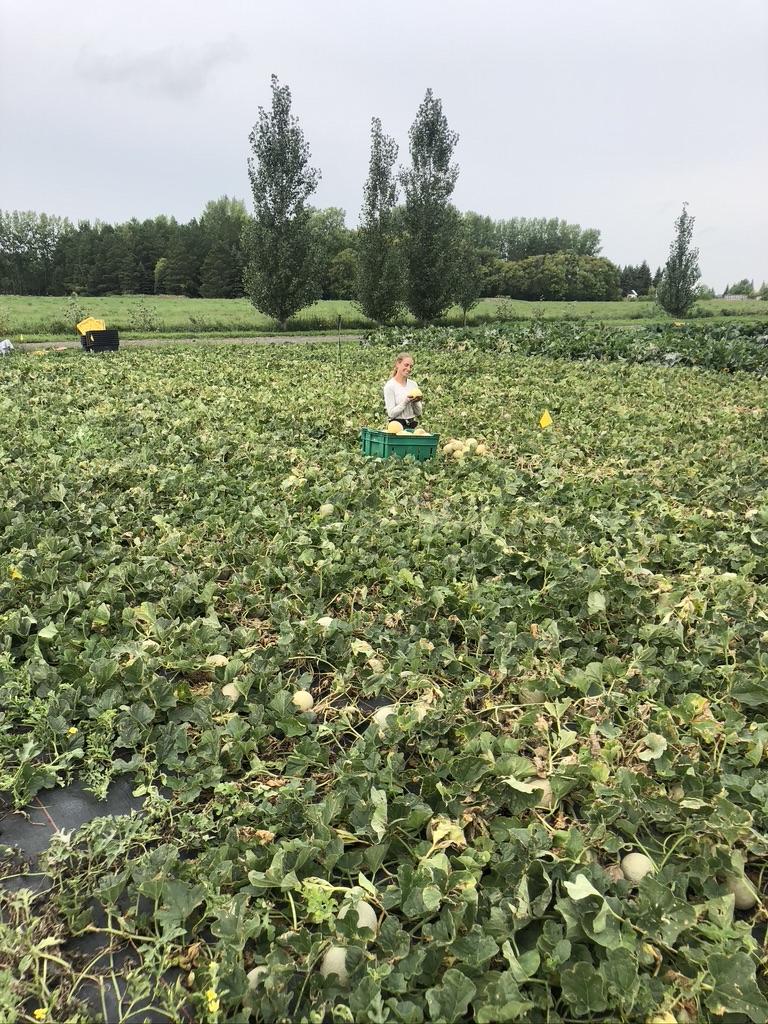 That's it for this week. See you soon!
Jonathan, Sarah, Irina, Sandra, Morgan, Tessa, Alyssa, Emerson, Leslie