We'll have the following veggies this week for CSA: lettuce, spinach, chard, kale, broccoli, cabbage, beans, carrots, beets, onion, potato, cucumber, zucchini, dill, cilantro, parsley, basil, green onion
On the farm this week:
This week was almost exactly like last week. Last week we finished all the planting for the year and started harvesting garlic. And then this week we finished all the planting for the year again and harvested garlic again! But this time it really is the last time: that is until September, when we start to plant the greenhouse again for winter spinach. Here's our final planting of lettuce, which we planted where the carrots used to be immediately after we finished harvesting our first planting of carrots. Even though we've been harvesting for 9 weeks, the farm is still packed full because we've been planting as fast as we've been harvesting.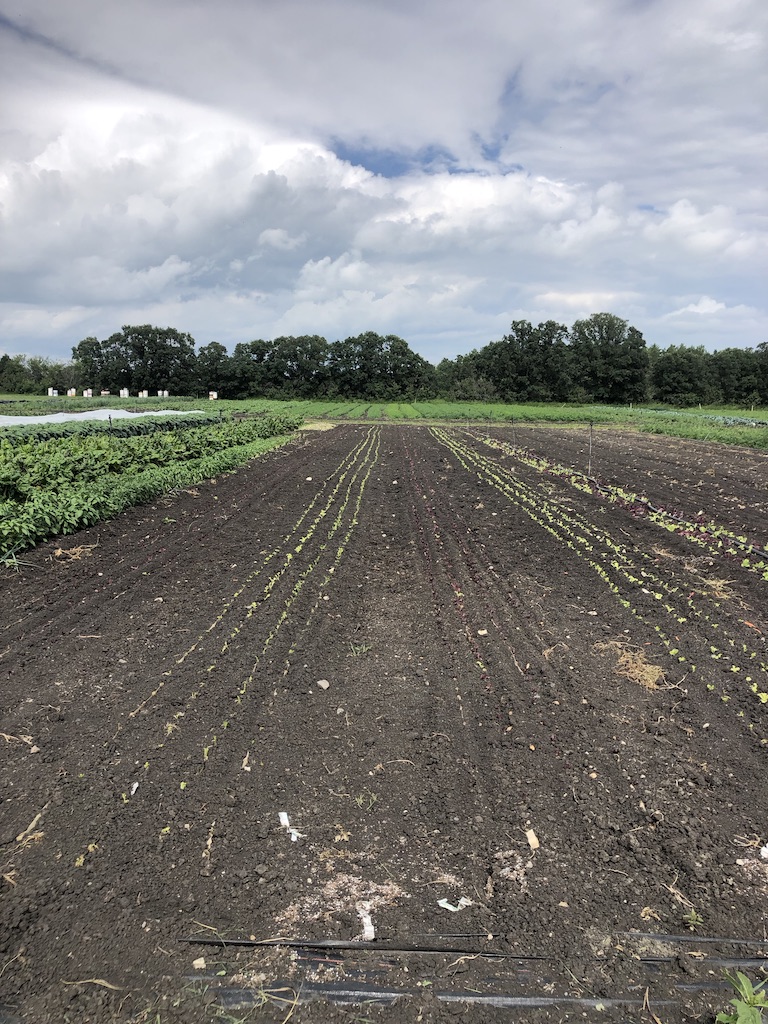 And although it's hard to believe, it's getting pretty dry here. Somehow we've missed the last all of the last 3 weeks of rain that were in the forecast; so now that there's no rain in the forecast it's time to start watering. I've figured out that it's time to start watering when there are cracks in the ground big enough to fall into.
And we're staring to harvest potatoes this week. Our potatoes are doing well and are already yielding more than they did at the end of August last year! I'm guessing it was all the rain this spring. I actually wasn't even thinking of harvesting potatoes yet because I didn't expect them to be yielding so much, but when we weeded the potatoes last week we noticed some pretty big potatoes were coming out of the ground. Here's Sarah with our first harvest of potatoes.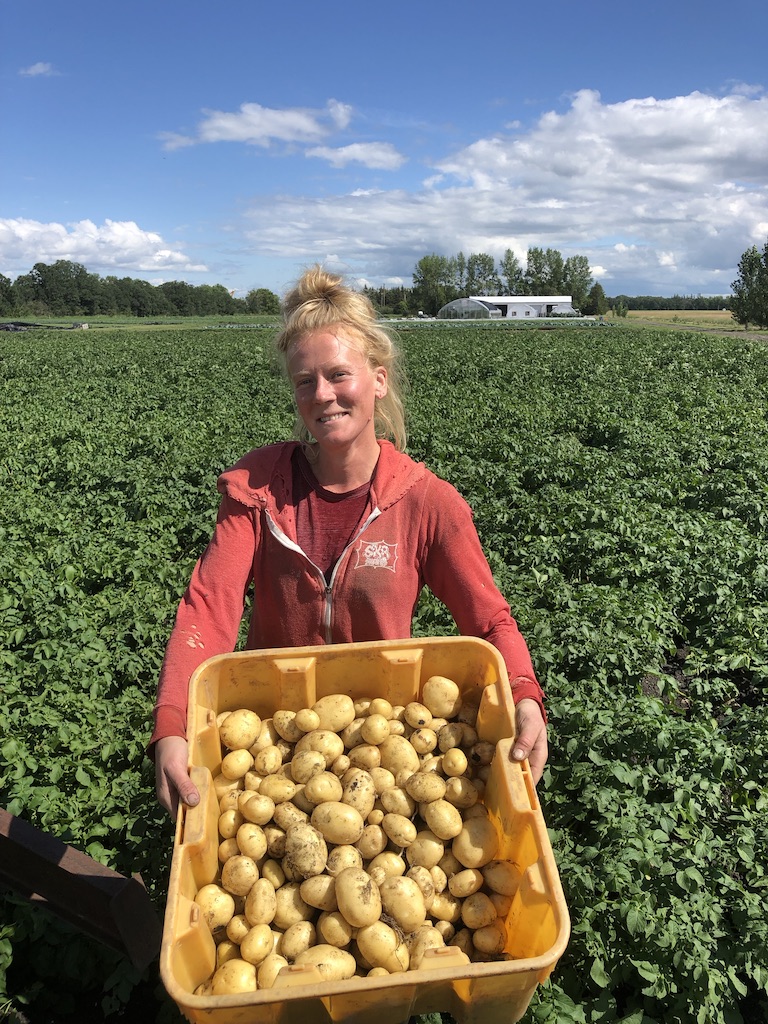 And finally. The Wolseley farmers market made a promo video and came out to the farm with a drone. For anyone who hasn't seen the video – this is what the farm looks like when an actual photographer is taking the pictures. I thought it looked really good. You can see it by clicking this link:
https://app.frame.io/reviews/d5bac81c-e968-4564-9016-ce439cc3b59a
That's it for this week.
See you soon,
Jonathan, Sarah, Irina, Sandra, Tessa, Morgan, Dylan and Michelle.