We'll have the following veggies this week:
Lettuce, spinach, chard, kale, broccoli, bok choi, turnips, radish, tomato, peppers, leeks, brussels sprouts, squash, potatos, onions, carrots, beets, dill, cilantro, and parsley.
On the farm this week:
People often ask: when does it start to slow down for you? The answer is it doesn't slow down; it just all comes to a screeching halt usually about Nov 01 when it's totally frozen outside. Up until that time we're frantically harvesting all the storage crops before the weather really gets bad. But on Friday we finished harvesting all the potatos and the weather has been amazing! We might have to slow down a big and enjoy it. Here's Leslie picking up all the potatos that have been dug up. The tops have all died off and the only green left on the field are thistles which I get a lot of pleasure digging up with the potato digger.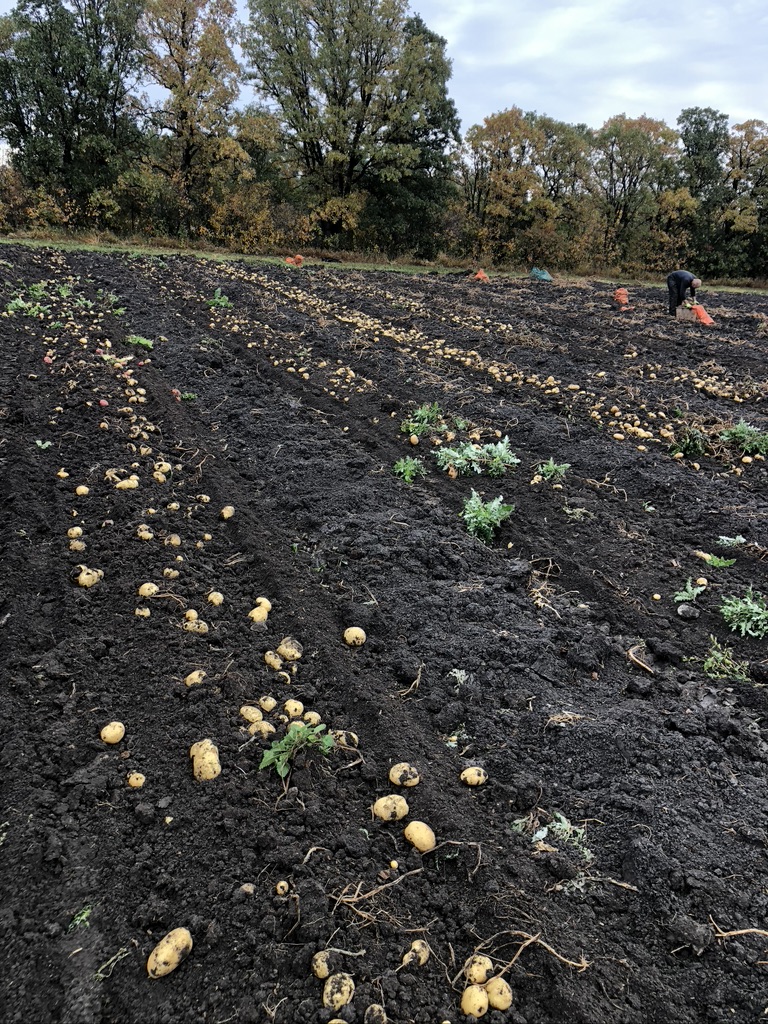 And this week it's time to bring out the brussels sprouts! Brussel sprouts are usually the very last 'new' vegetable you will get each year. So if you're wondering what new and exciting vegetables are yet to come for the rest of the summer – you better start getting creative with the new and exciting different ways to eat brussel sprouts! There actually is one vegetable left that we will surprise you with that you have not had this year but you'll have to guess what it's going to be for next week! Heres' Sarah with some big brussels sprouts stalks.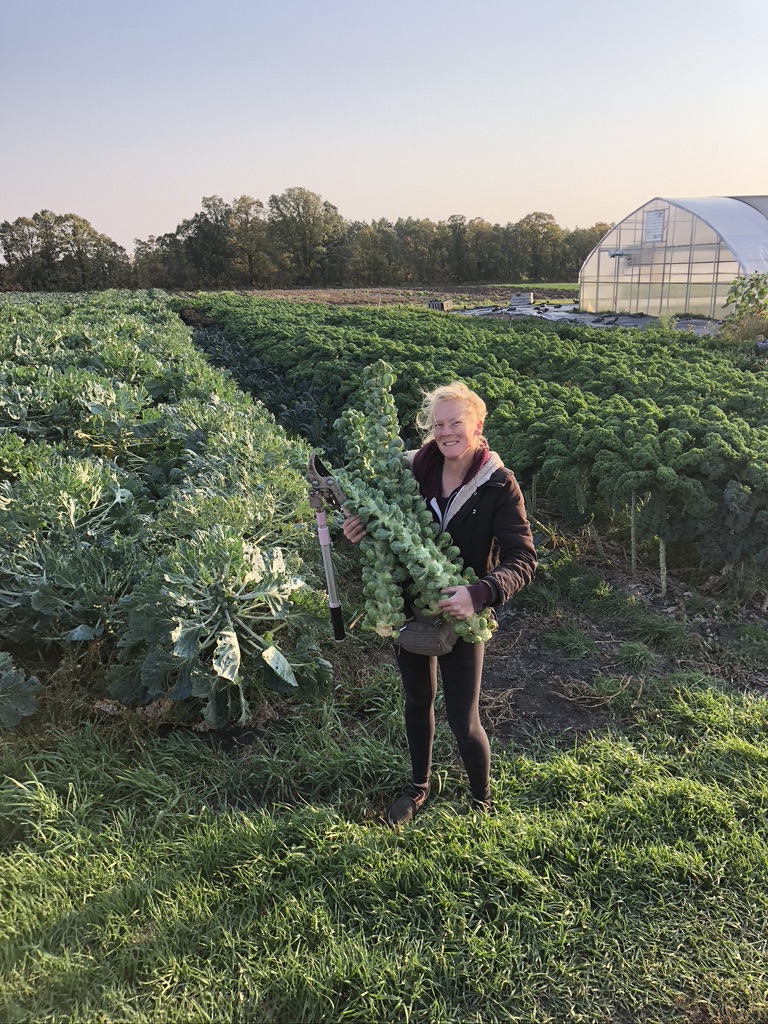 And the answer to last weeks quiz of which thing is not like the others: The one on the left is a turnip and the rest are radish. Going from right to left, the long one is daikon, then watermelon radish, then purple daikon, then black spanish radish, then regular old turnip. Daikon is the mildest, and they are all great in salad, or fermented.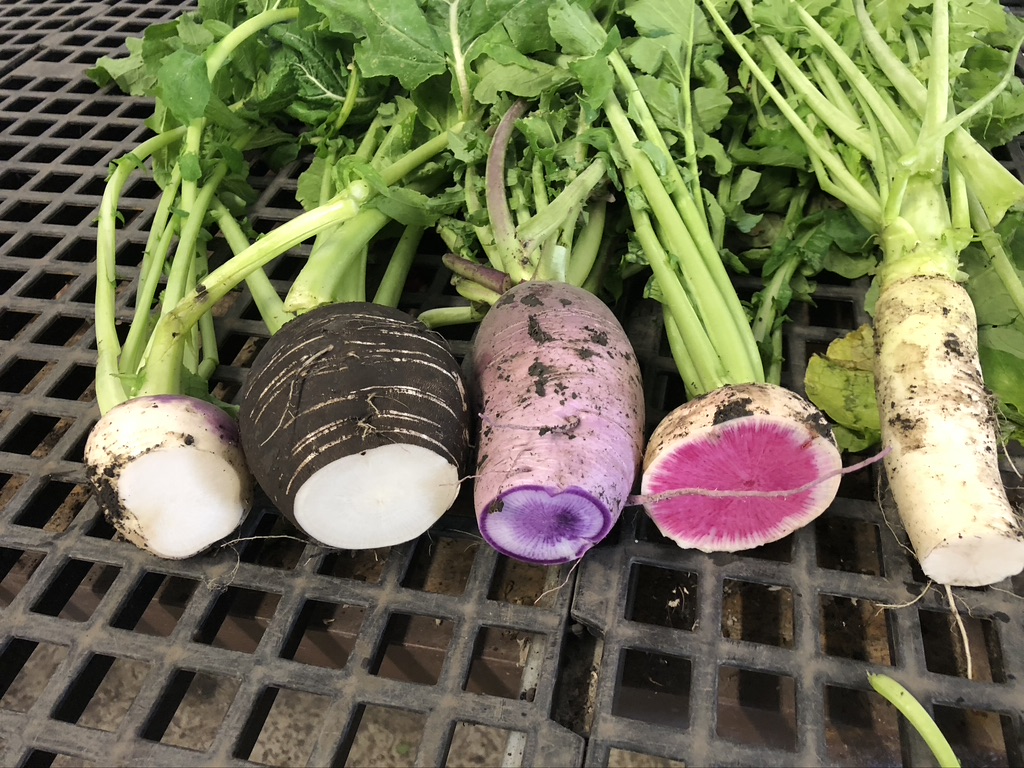 That's it for this week.
See you soon!
Jonathan, Sarah, Irina, Sandra, Tessa, Morgan, Alyssa, Emerson, Leslie