We'll have the following veggies this week.
lettuce, spinach, chard, kale, broccoli, carrots, beets, potato, onion, cucumber, zucchini, tomato, pepper, beans, dill, cilantro, parsley, basil, hot peppers.
On the farm this week:
Well, it turns out to have been a bigger mistake than I thought to have planted the broccoli as early as I did, because it's all maturing right now. Usually our winter broccoli doesn't start maturing until October. This is the first year that our fall broccoli was not decimated by flea beetles and cabbage moths, so I"m guess that's why it's they are maturing one month earlier than usual. Unfortunatley broccoli can not stay in the field (even at this time of year we need to cut it every 2 days so it doesn't go to waste). So I hope everyone is ready to eat/freeze some broccoli for the next 2 weeks.
We're also getting ready for winter now. On Friday we pulled the tomatoes out of our big greenhouse so that we can plant lettuce and spinach in it for winter. Here's Morgan loading up a pile of tomato plants. There were a few low spots the flooded in the greenhouse this year, so right now I'm trying to fill those in and then we'll be ready to plant.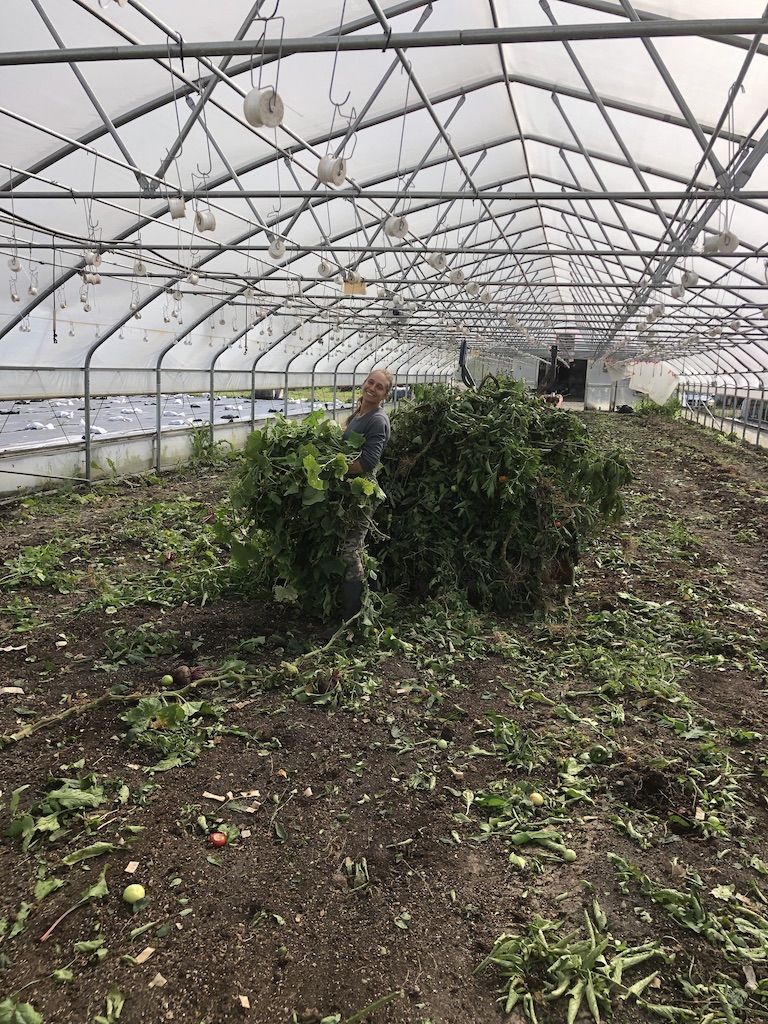 We also finished cleaning and bagging the rest of the onions for the year. Here's Tessa and Morgan cleaning onions while Dylan carries out a sac of onions to load into our cooler for the winter. Now that the onions are emptied out of this greenhouse, it's been refilled with green tomatoes from our tomato house and soon will be filled with squash also once we start picking all of those at the end of the week! There's been lifting a lot of heavy things this week!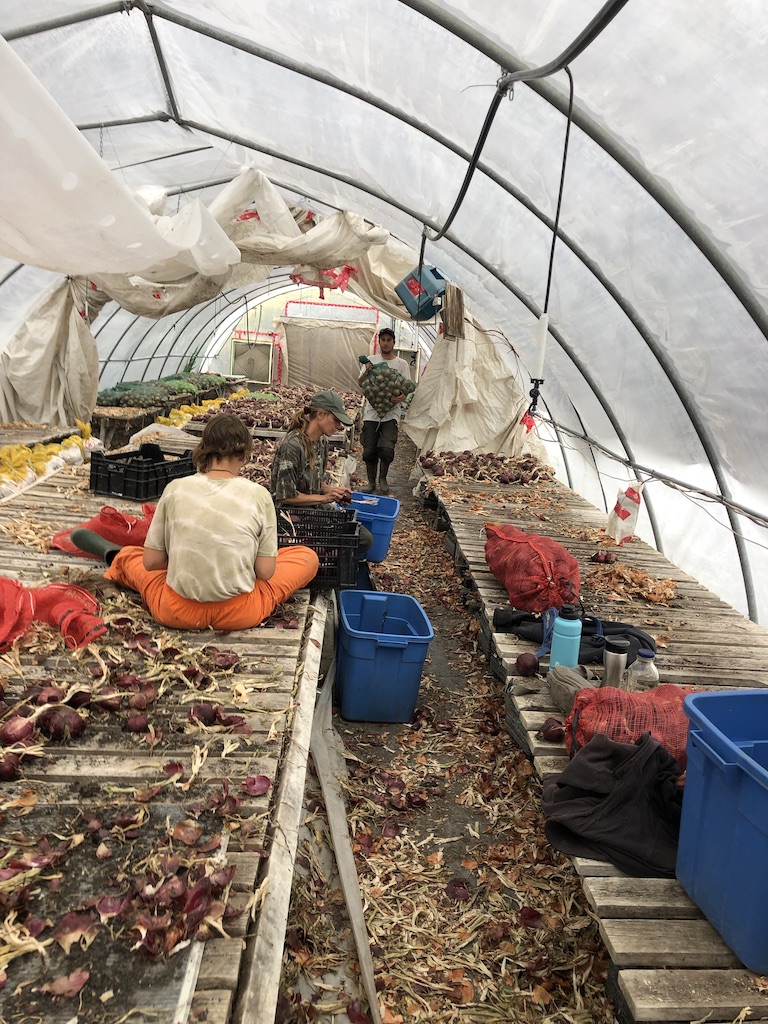 Also, Dylan had his first Saturday off this weekend, as we are done with Saturdays! When Hannah came to visit last week, she and Irina told me that last year I'd always get her to pick cucumber and zucchini by herself and it almost killed her. Well, I don't remember that, but it made me realize how hard Dylan has been working coming every satuarday and picking them for a few hours straight by himself.
Well that's it for this week,
See you soon!
Jonathan, Sarah, Irina, Sandra, Tessa, Morgan, Dylan and Michelle,