We'll have the following veggies this week for CSA: spinach, chard, kale, bok choi, broccoli, brussel sprouts, squash, carrots, beets, onion, potato, radish, turnip, tomato, celeriac, kohlrabi, peppers, tomato, dill, cilantro, parsley, hot peppers.
On the farm this week:
Happy Thanksgiving everyone! Because of thanksgiving coming up we are bringing more of our fall vegetables. And I promised that you'd get a new vegetable that you haven't had yet this summer for the last week; so here it is: Celeriac. Celeriac is celery root actually and is a weird looking vegetable commonly used in soups, shredded on salads, or mashed with potatos and tastes a lot like celery. But, in case you wanted more than one weird vegetable option – we also are bringing our fall Kohlrabi! Our fall kohlrabi is a different variety of kohlrabi than spring that grows much bigger without getting woody. It makes great cole slaw, veggie sticks, and is good in salad or as fries. Although I wouldn't' try it myself, I recommend mashing them both together! Here's Sarah holding up a Kohlrabi and a celeriac – our 2 weirdest looking vegetables.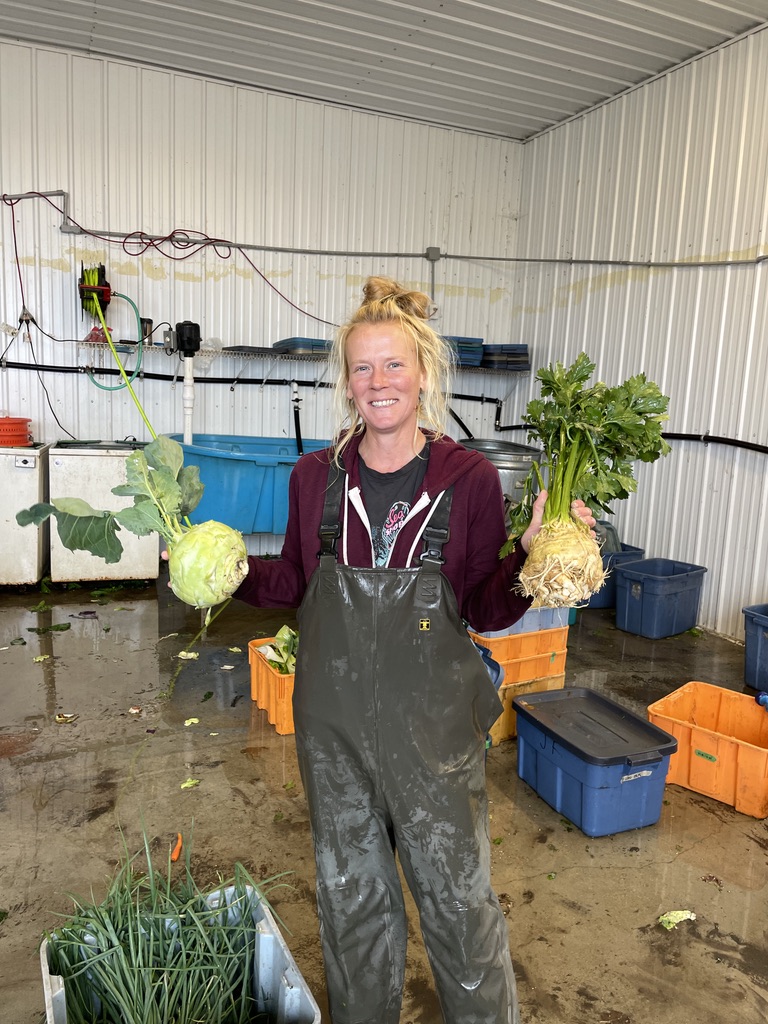 Well, itt's the last week of our 18 week summer CSA and it doesn't even feel like fall yet! Thank you everyone for signing up for the CSA with me this year and I really hope you enjoyed it! We've been blessed with some really nice weather and are still doing our best to harvest all our winter crops as though winter is right around the corner. Here's Leslie and Emerson harvesting our storage carrots which is something they've been doing almost all day almost every day for the last 2 weeks. As you can see there are still a lot of carrots to harvest and often I see Leslie just like this: bent over and praying the carrots come to an end. I am hoping to be done in 2 weeks!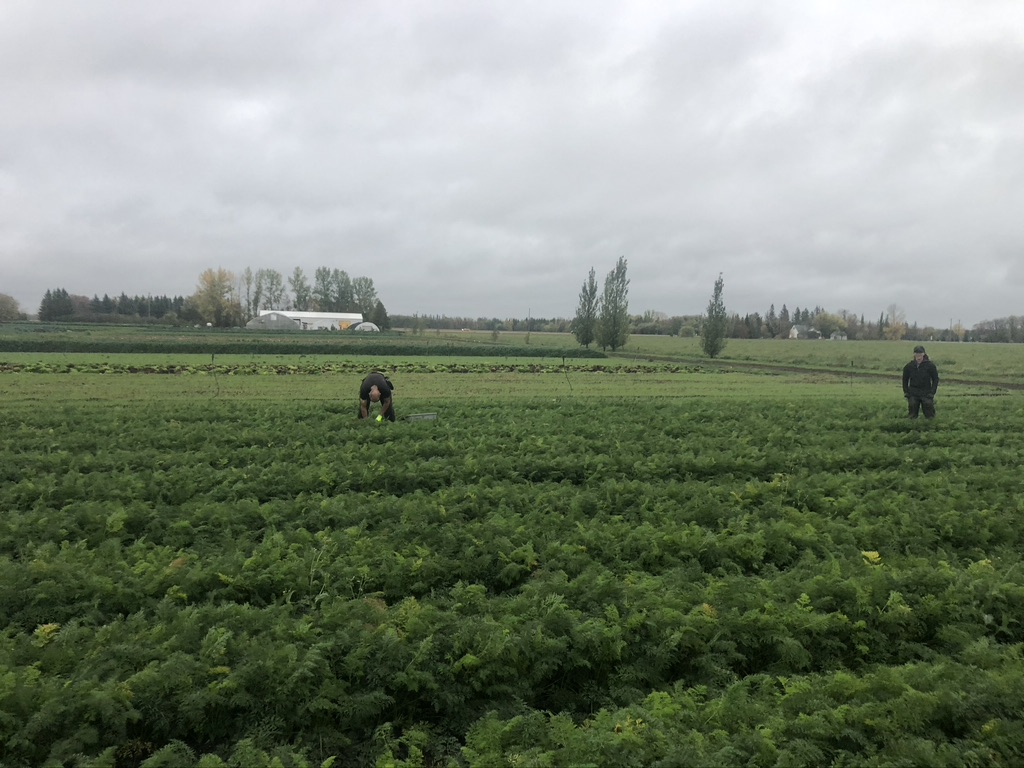 Well, that's it for this summer!
Thanks again and see you for your last pick up this week!
Jonathan, Sarah, Irina, Sandra, Tessa, Morgan, Alyssa, Emerson and Leslie,