We'll choices from the following veggies this week:
Lettuce, spinach, bok choi, chinese cabbage, green onions, chard, kale, mini broccoli, pea shoots, radish, turnip, arugula, mustard greens, mizuna,
I like the peas shoots raw in salad or sandwiches, but you can also sautee them and there's a recipe for that on the recipe page.
My favourite way to eat bok choi is sauteed quickly with garlic and ginger in sesame oil and soy sauce: that's all I'll be eating for the next couple weeks. The turnips are also super sweet and great raw, and the leaves are edible also!
The Chinese cabbage is great sautteed also, used for kimchi, or I like making ceasar salad with it!
For the brassica greens, the arugula and mustard greens are spicy, and the mizuna, baby kale, and tokyo bekana is milder.
On the farm this week:
Where the did winter go?? This spring went by so fast and I can't believe we're harvesting already! I had many projects on improving the farm this winter and spring, but suddenly its summer, and so some of them are getting put on hold now until next winter. One that I did get done was an upgrade to the washstation. We put in a bubbler to wash the greens – basically a jaccuzzi motor blows bubbles into the tub to stir up the greens, and then an improved salad spinner (the top cut off a washing machine that we put the orange baskets into and set on spin). Today was the first day we used it and it worked pretty well. U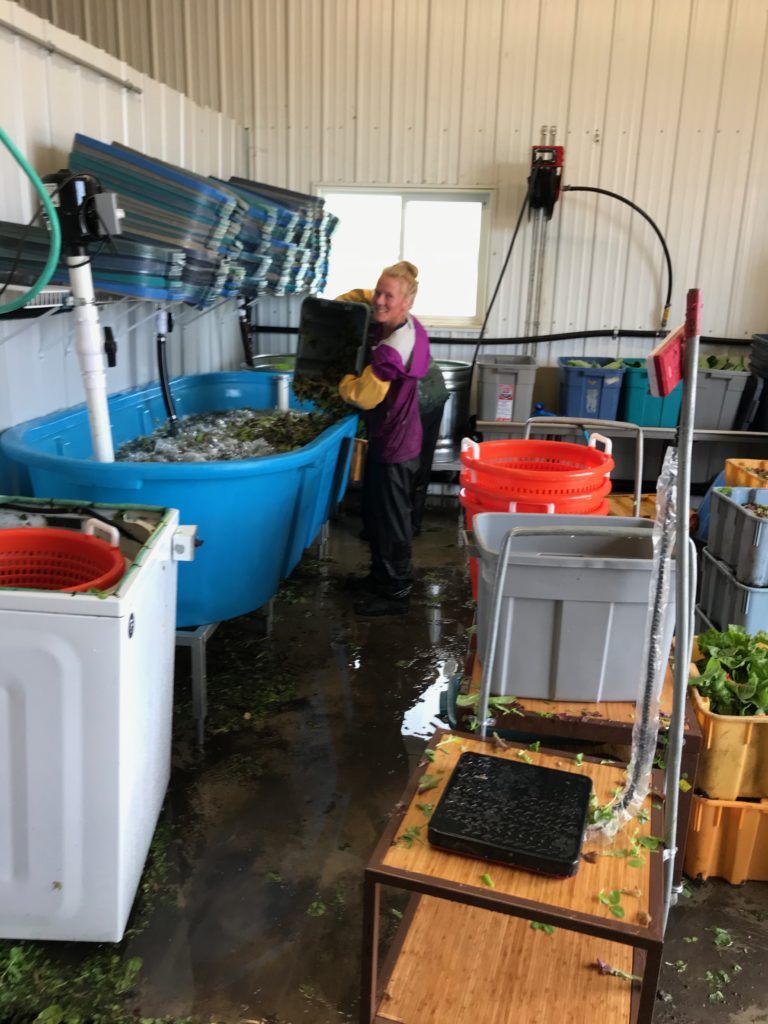 This spring, like last spring we had some unusally hard frosts in late May (-4 just last week) and no rain.. .Until just this saturday night when we got 1″ which was almost perfect. Every year I write Santa and ask 1″ of rain every Saturday night so that Sunday it can dry out a bit and not be too mucky to work again Monday. It looks like after all these years Santa finally got my letters! All this time I thought I had just been really naughty.
This spring has also been super windy and it can really stop any time now. The field where we planted squash this year has a lot of bad thistles and quack grass, so I thought we'd put landscape fabric down in between the rows to hopefully control those weeds. That might have been one of my worst ideas ever. It seems that no amount of staples or sandbags will hold them down and we've spent all spring holding on for dear life to landscape fabric that was blowing away.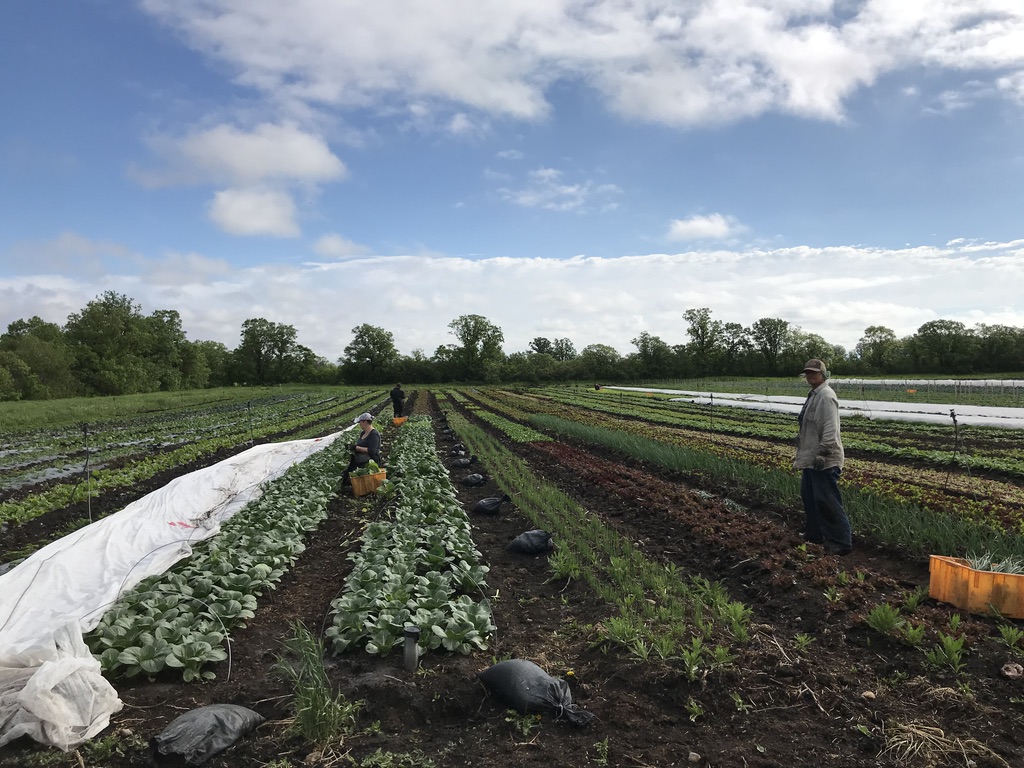 The good new is that we have an awesome group of people working. This year returning to work on the farm is: Sarah, Irina (who'll you see taking turns with me at the csa pick ups this year), Kelsey (who'll be at the market table this year), and new this year are Devan and Michelle (who I found out is my neighbour)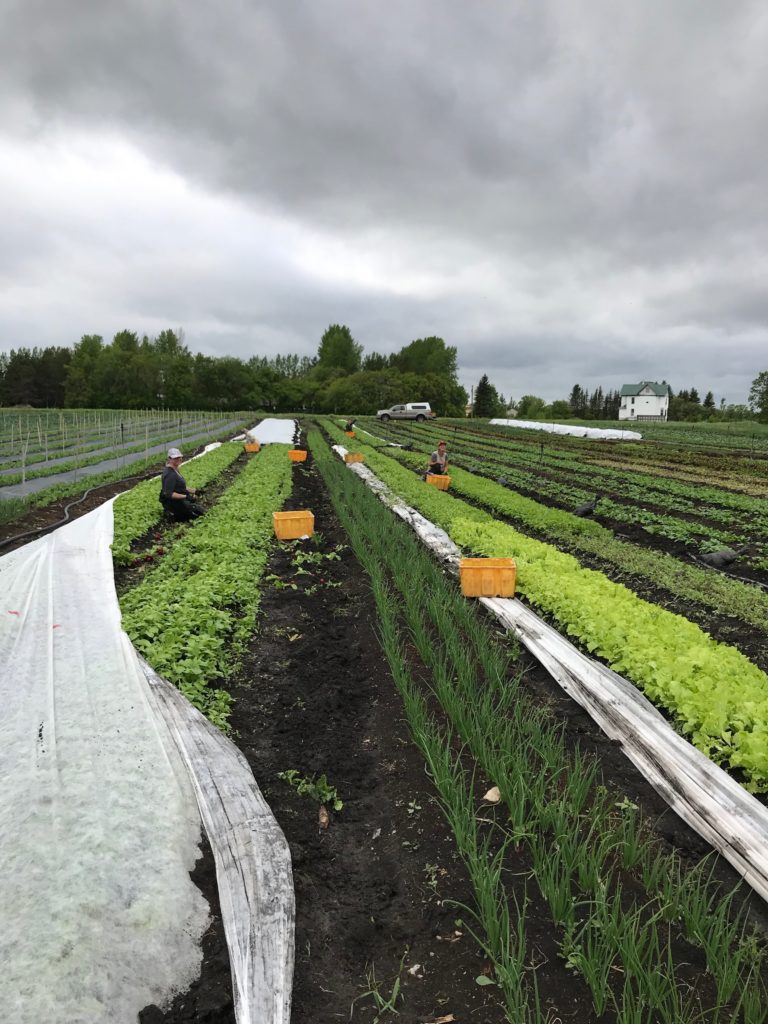 If you can recognize the person on the left of this picture you win a free bag of pea shoots!
That's it for this week. See you soon,
Jonathan, Sarah, Irina, Kelsey, Devan and Michelle