This week CSA members will have choices from the following vegetables:
Lettuce, spinach, bok choi/chinese cabbage, pea shoots, radish/turnips, cilantro/basil/parsley, green onions, arugula/tokyo bekana/mizuna/tatsoi, chard, kale, broccolini.
This week you might have deja vu with the vegetables you receive. But all these things are only in season for a short time, so hopefully you enjoy them while they last.
On the farm this week.
The weather app says it's 30 degrees, but 30 doesn't feel that hot inside of a tornado, which is the wind we've been working in! Other than losing your hearing and going crazy, the only annoying things about the wind is trying to water with sprinklers. We keep having to move the sprinkers about a mile up wind from the vegetables we want to water and then hope our aim was good enough for the water to blow a mile and then hit our plants. Here's some weedy carrots and beets with sprinklers all around them so that no matter what way the wind blows we can water them.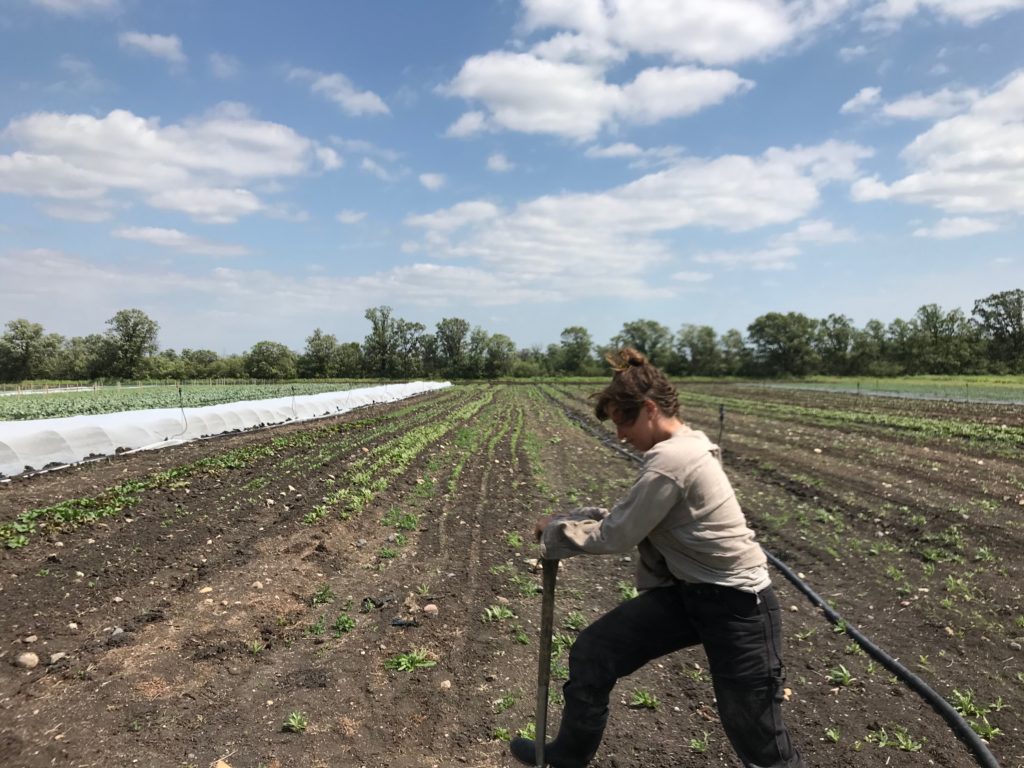 The beekeeper who keeps bees on the farm brought his bees in last week and they're buzzing around everywhere now. Here's one in the flower of a vegetable that I think should be ready very soon! If you know what it is you win a free one of what ever it is when it's ready.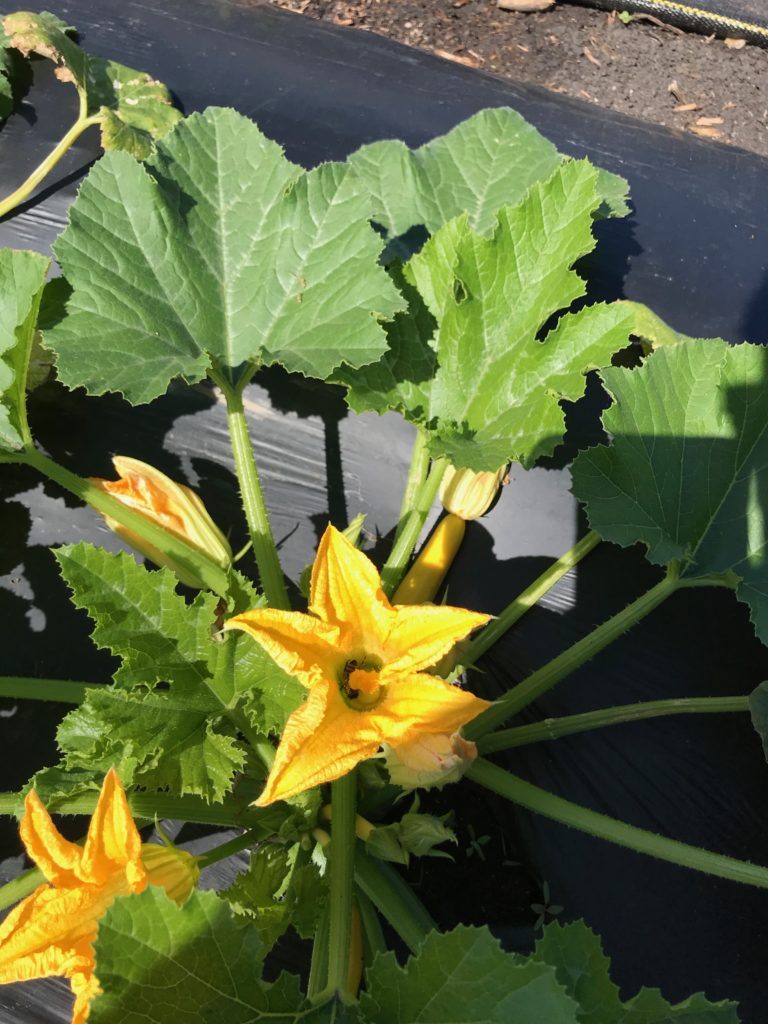 Right now we are trying to catch up to some weeding so I'm recruiting all the help I can. (Also, that reminds me, if you have children, I'm running a free outdoor 'daycare' at the farm. You must be able to lift 50 lbs to attend.) Today we had the '3rd fittest man in Manitoba' aka 'Farm Ben' come help out. It's been really hard to find men to work here lately. And even Ben said to me "Man, this work is hard… I couldn't do this everyday'. Everyone here has concluded that women are way tougher than men. Is that true? We also have Amy ( way in the distance) bagging veggies everyday and doing some hoeing in this picture.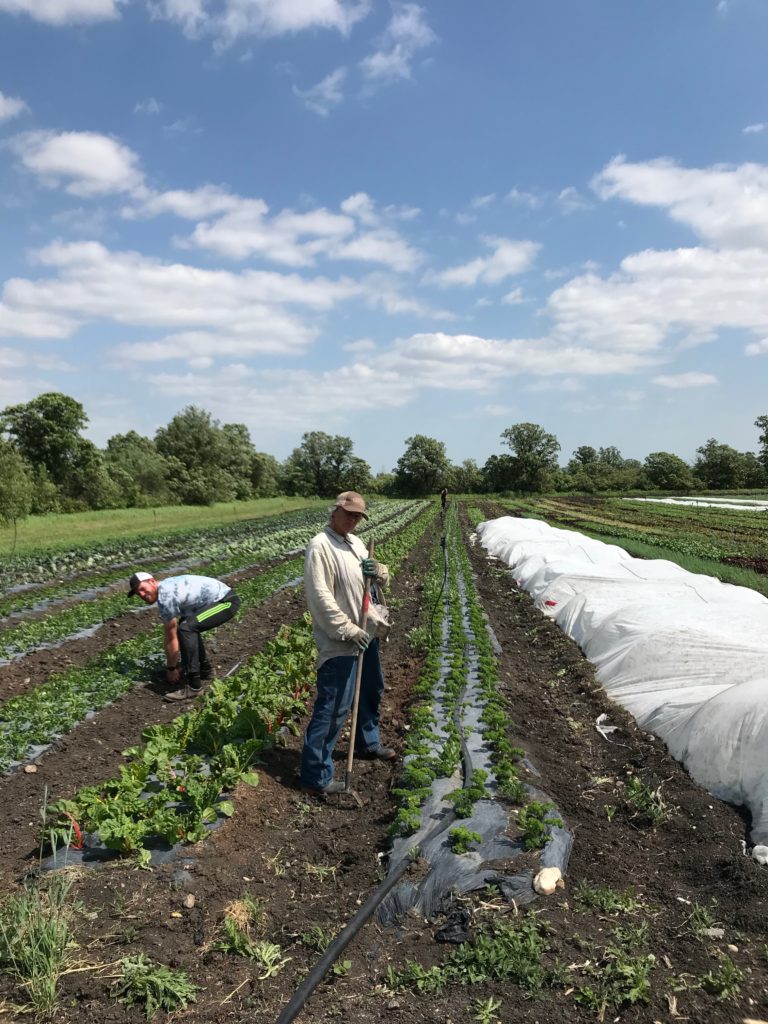 Well, that's it for this week.
See you soon,
Jonathan, Sarah, Irina, Kesley, Devan, Michelle, Ben, Amy