We'll have choices from the following veggies this week:
Lettuce, spinach, kale, broccoli, beets, carrots, zucchini, cucumber, onions, potato, beans, dill, cilantro, parsley
On the farm this week:
We've been asking for rain all summer and we finally got it! Here are a a few of the rain drops that fell on us (after they'd melted for a bit).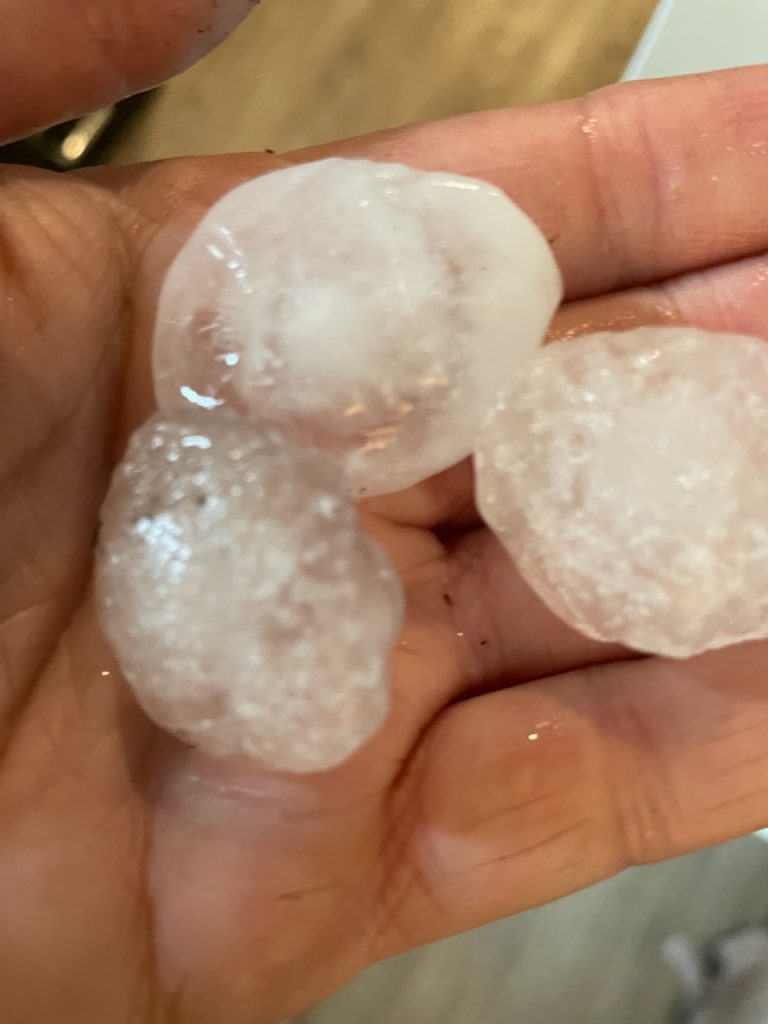 When i went out to the fields I was actually quite happy though because the damage wasn't nearly as bad as I was worried it might be. It's funny how something bad happening can make you happy if you were expecting something even worse! Basically our Swiss chard and spinach got shredded and everything else is pretty much fine. I think this was God telling me that people don't want any more chard this week. Actually one of our customers is a minister and last week he told that he likes everything but chard– very suspicious!
I'm also happy that we got hail because it made it an easy decision to start digging up potatoes this week (something I know people want). And interestingly – the same minister that doesn't like chard was asking me when we will start digging up potato….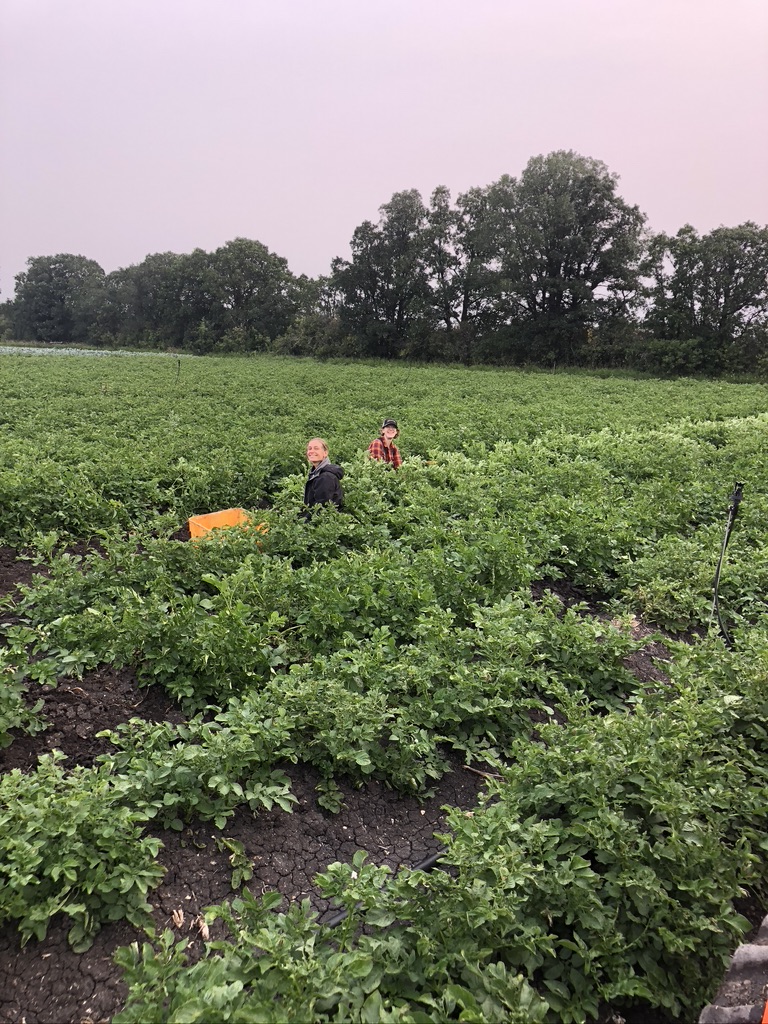 This week was also nice because I don't think we watered all week. We got 2″ of rain this past week! The ground is already drying out again though – which is nice for digging up carrots and potatoes. And as you can see from the picture above- the days are getting shorter! This was about 6:30 am and the sky is still a little purple.
And finally, this week on Thursday is the 'night' market at the Wolseley farmers market. There will be over 100 vendors plus lots of music, beer gardens, food trucks and entertainers. The market will run from 3 – 8 pm (instead of the usual 6:30). The CSA table will still pack up at 7 pm.
That's it for this week. See you soon!
Jonathan, Sarah, Irina, Sandra, Tessa, Morgan, Alyssa, Emerson