We'll have the following veggies this week:
Lettuce, spinach, chard, kale, arugula, mustard mix, peas, carrots, beets, turnips, radish, zucchinni, kohlrabi, broccoli, broccolini, dill, cilantro, parsley, green onions.
On the farm this week: Today was the 100th time we've had rain in the forecast this summer without it raining. For the first time I actually hoped it rained on use while we worked today. So I've decided I'm not even going to check the weather again. It's either going to tease me telling me it's going to rain, or it's going to tell me it's going to be 38 degrees, which I don't want to hear. I'm just going to pretend the forecast is for cool weather and put on my sweater bc ignorance is bliss.
Also, friday we managed to get the first planting of carrots weeded! And that was just in time for our first big carrot harvest today. And now we have 4 more plantings to try and weed before the weeds get too big which has already pretty much happened; so I will just try not to think about that or look at that side of the farm and pretend it's all weeded bc ignorance is bliss! Here's Irina harvesting carrots and foolish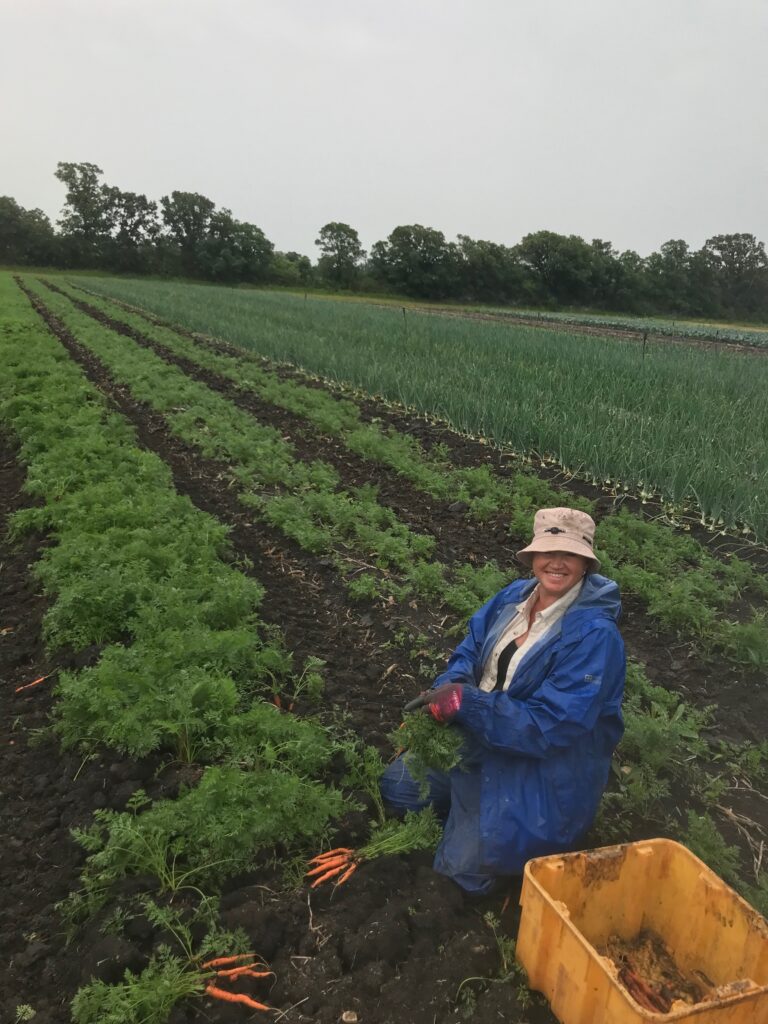 We are also in week 2 now of the epic annaul pea picking. I always make a big deal about pea picking because of how much time it takes. It takes longer than anything else has ever taken. But hopefully it's worth it! When I mentioned picking peas again today for the the fifth day in a row everyone started throwing up. But then Ronald volunteered to do them all himself to give everyone a break. And Ronald is still here this week!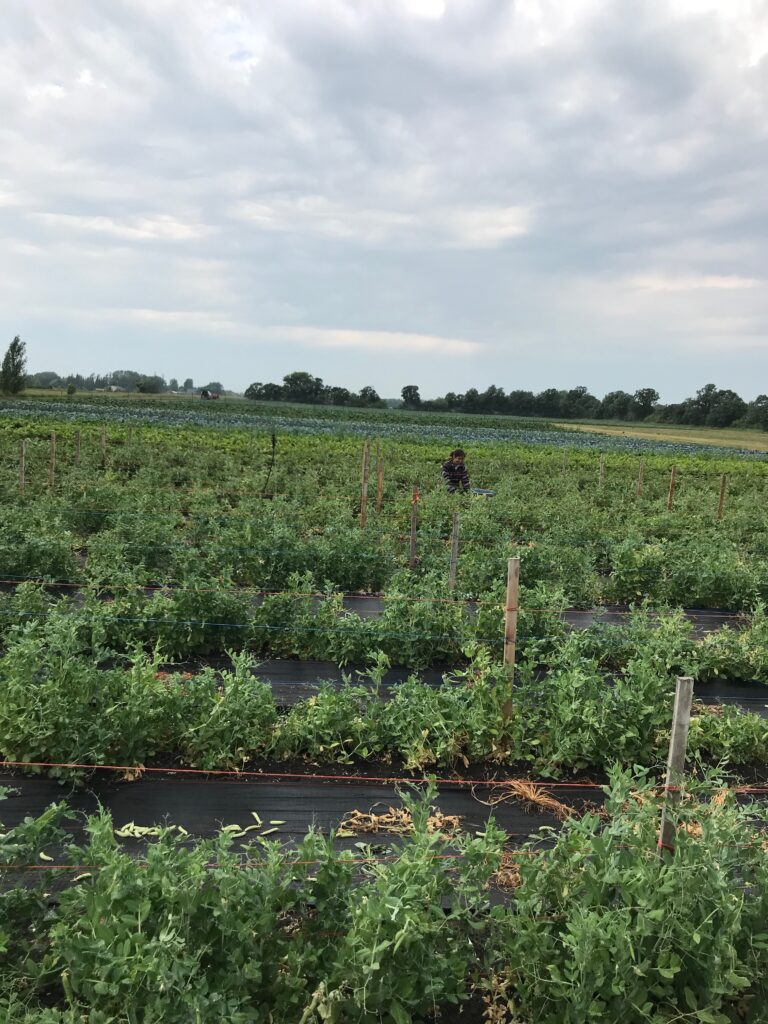 That's it for this week.
See you soon,
Jonathan, Sarah, Irina, Hannah, Kaitlyn, Sarah