We'll have the following veggies this week:
Lettuce, spinach, chard, kale, broccoli, broccolini, carrots, beets, cucumber, zucchini, dill, cilantro, parsley, basil, green onion,
On the farm this week:
We're starting harvest of what is probably our most popular vegetable: carrots! I was happy to hear last week someone tell me they still have some carrots in the fridge from their winter CSA -which means they will have gone a whole year with out carrots! Today was not only our first carrots harvest, but also our last carrot planting. Today I seeded the last of the winter storage carrots. Here's Alyssa holding up some baby carrots.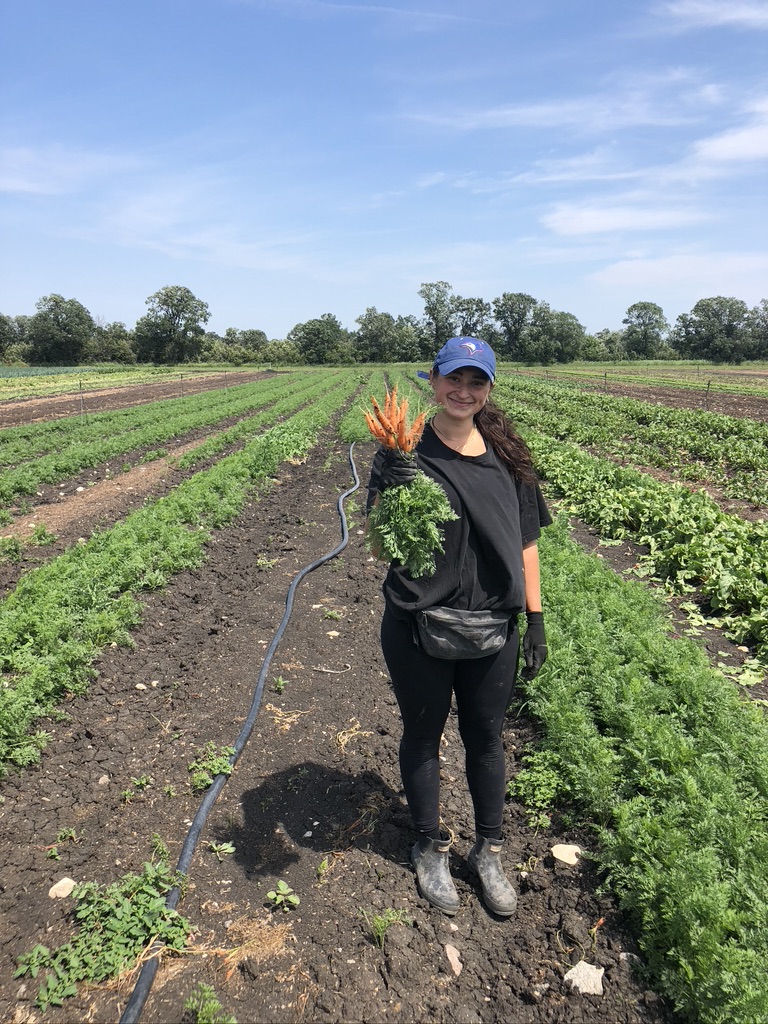 Also, our days of not covering and uncovering things have come to an abrupt end. It was a short and sweet periods where we didn't have to do that. The flea beetles only just left and now the cabbage moths have come so we have covered up the kale and brussel sprouts again. Soon we will also cover up the broccolli. Here is the last time we will see the kale uncovered for a while.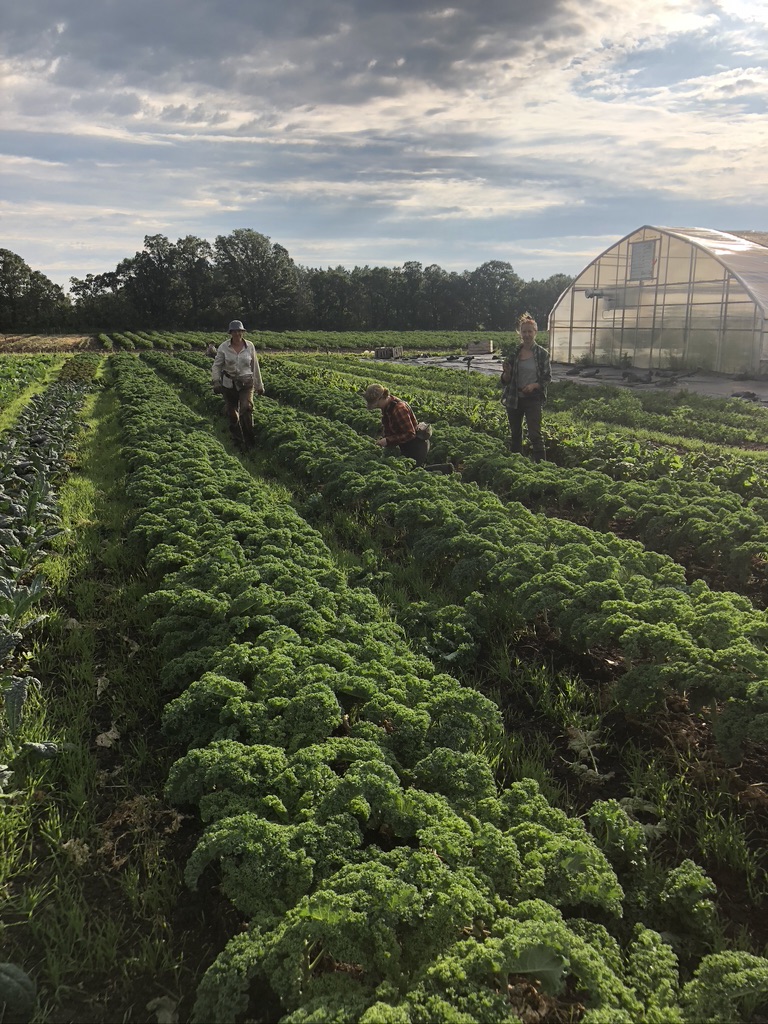 And finally – you can now finally actually say to me 'that rain must have been nice this week' without my thinking you're crazy, because we did get rain last week and it was glorious! I took full 3 days off from watering. However it is getting dry again now so we will be back to watering again tomorrow.
That's it for this week.
See you soon,
Jonathan, Sarah, Irina, Sandra, Tessa, Morgan, Alyssa