We'll have the following veggies this week:
lettuce, spinach, chard, kale, arugula, broccoli, celery, cucumber, zucchini, tomato, melon, cabbage, beans, peppers, beets, carrots, onions, kohlrabi, potato, dill, cilantro, parsley, basil, green onion, hot peppers.
On the farm this week:
This is the nicest weather we've had all year for working in! The days are the perfect temperature – nice and cool in the morning for harvesting greens and then not too hot the rest of the day. The days are also getting shorter We are starting at 6:30 now and it's still a bit dark then.
It's a big difference now harvesting somethings with the shorter cool days. We went from picking 1000 lb of cucumbers last week to just 200 lb today. And the tomatoes ripened very slowly this week. So we might be shifting into our fall veggies like squash and leeks soon.
And our lettuce is coming back. It was a tough few weeks for our lettuce and spinach when it was so hot. A few successive plantings of lettuce got a virus (maybe covid?). But the remaining plantings are doing much better.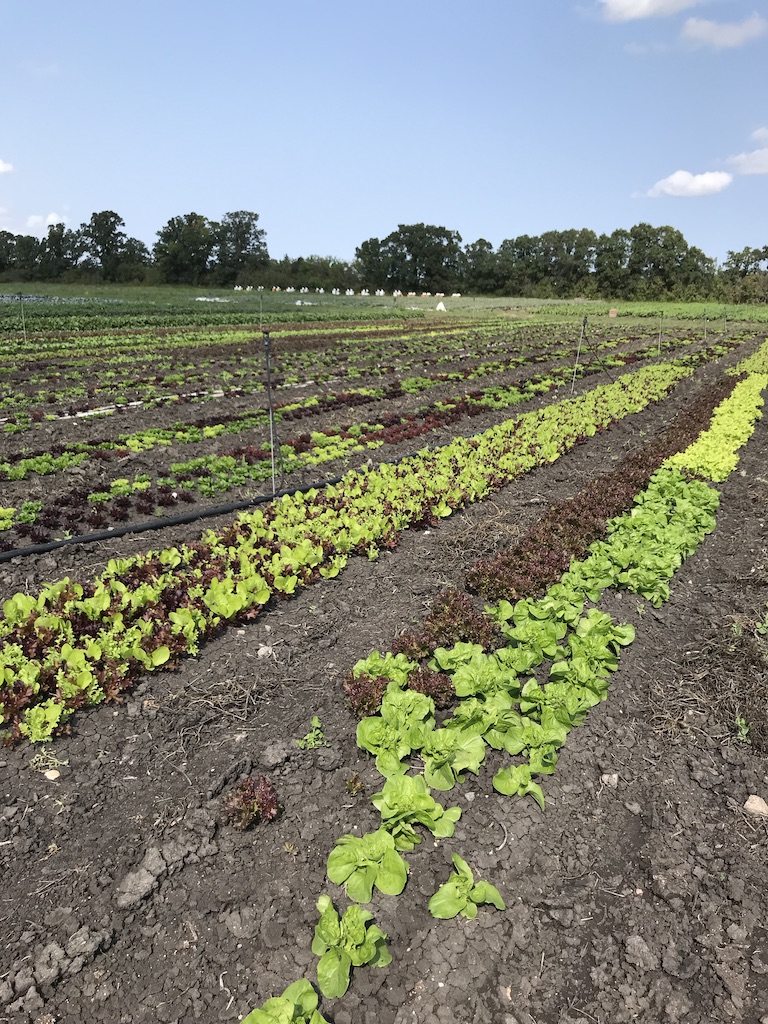 We also got so much rain again but we don't want it anymore! We dug up carrots and potatos again on Friday before more rain but the ground was still so wet so it took forever!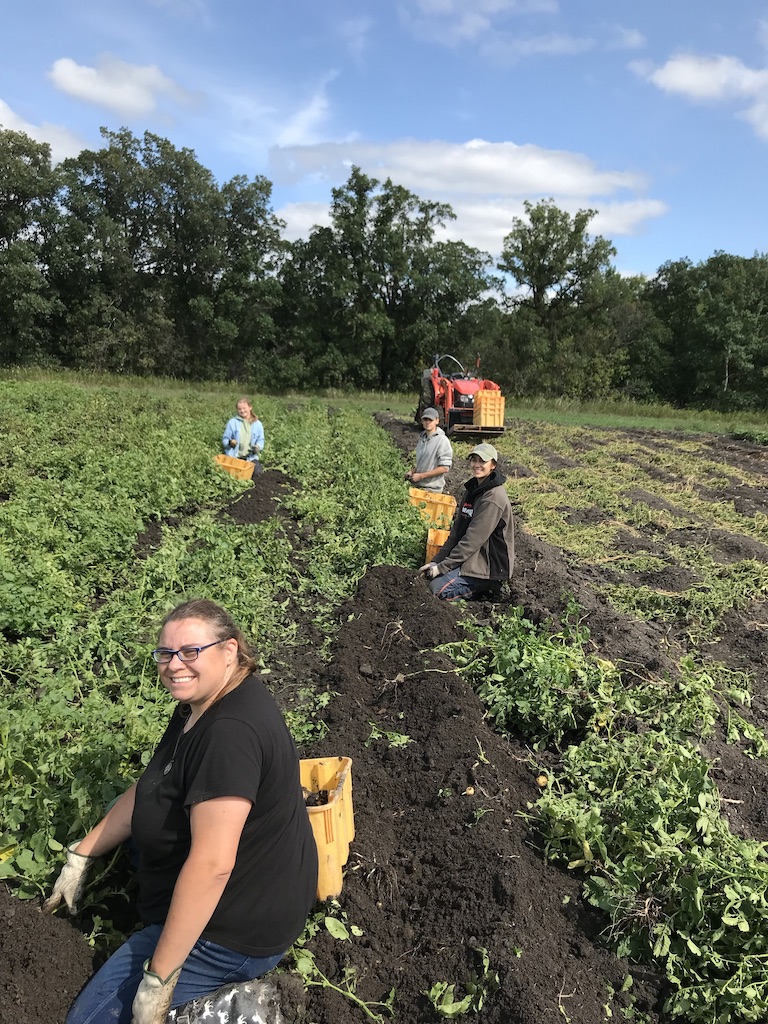 We said goodbye to Ronald and Kaitlyn (top righ) who are back to school. Now we have helping us out Shane and Ishbel (below) Every new person that comes to the farm looks younger and younger which is really weird bc I'm not getting any older. For Shanes' try out day on friday she carried her body weight in sandbags off the field for a couple hours straight and still came back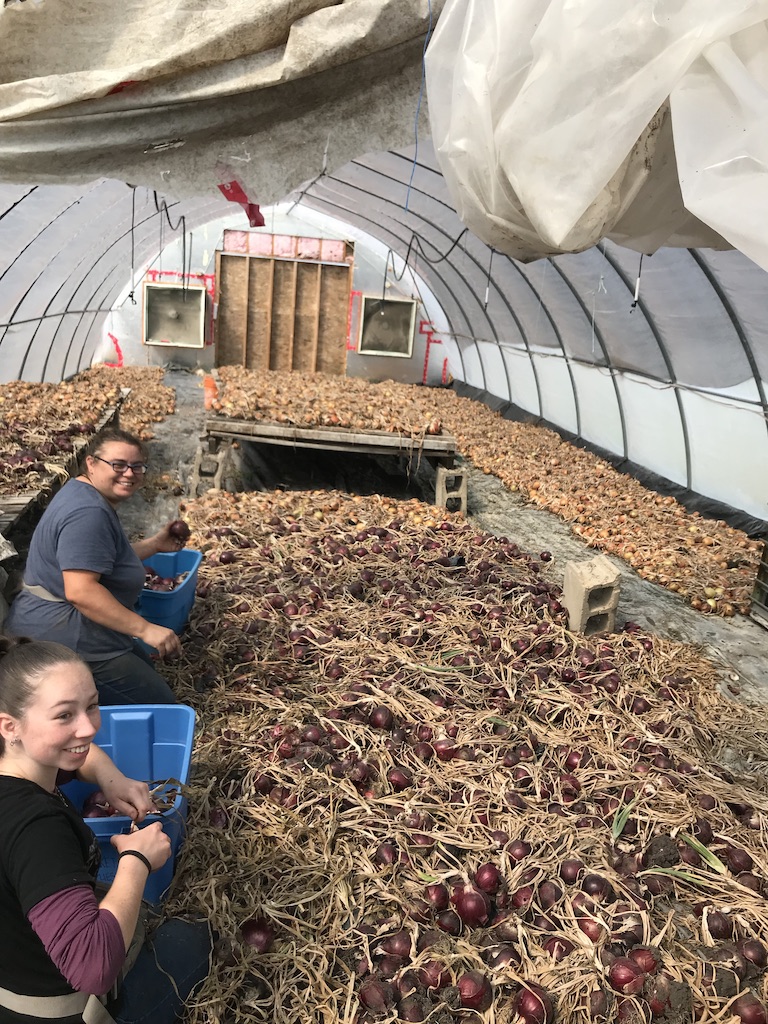 That's it for this week.
See you soon!
Jonathan, Sarah, Irina, Hannah, Ishbel and Shane.