We'll have the following veggies this week:
Lettuce, spinach, chard, kale, carrots, beets, zucchini, celery, cucumber, broccoli, beans, peas, peppers, onions, dill, cilantro, parsley, basil. This is the last time we'll have sugar snap peas this year if that helps you when deciding which veggies to pick this week.
On the farm this week:
It was Graemes last week, and with all the help weeding the farm is looking so much better now! Here he is pulling all the stakes out of the peas on his last day. Notice how the days are getting shorter. At this time 2 weeks we were all in tshirst and sunglasses by 630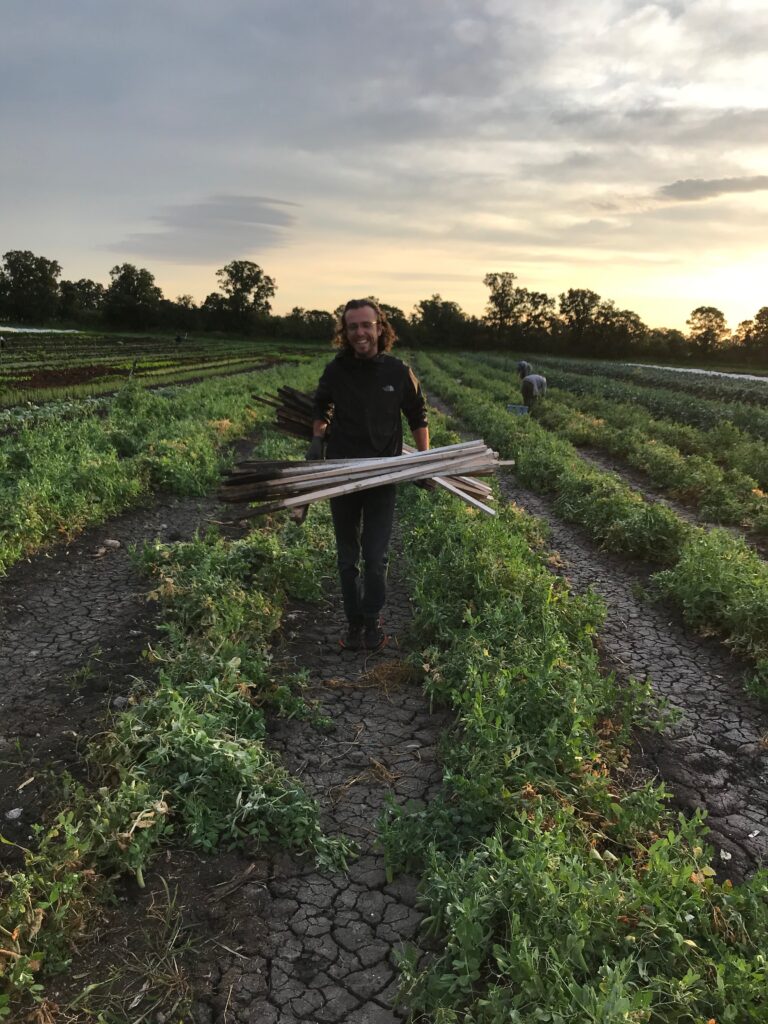 We hadn't planned on picking peas anymore, but there were still a lot of nice looking peas by the end of the week, so Annika and Allegra did another full day of picking peas. After they finished picking through all these rows I asked them if they wanted to pick beans next and they smiled enthusiastly and said 'yes!'. I don't know where these two came from but I hope they stick!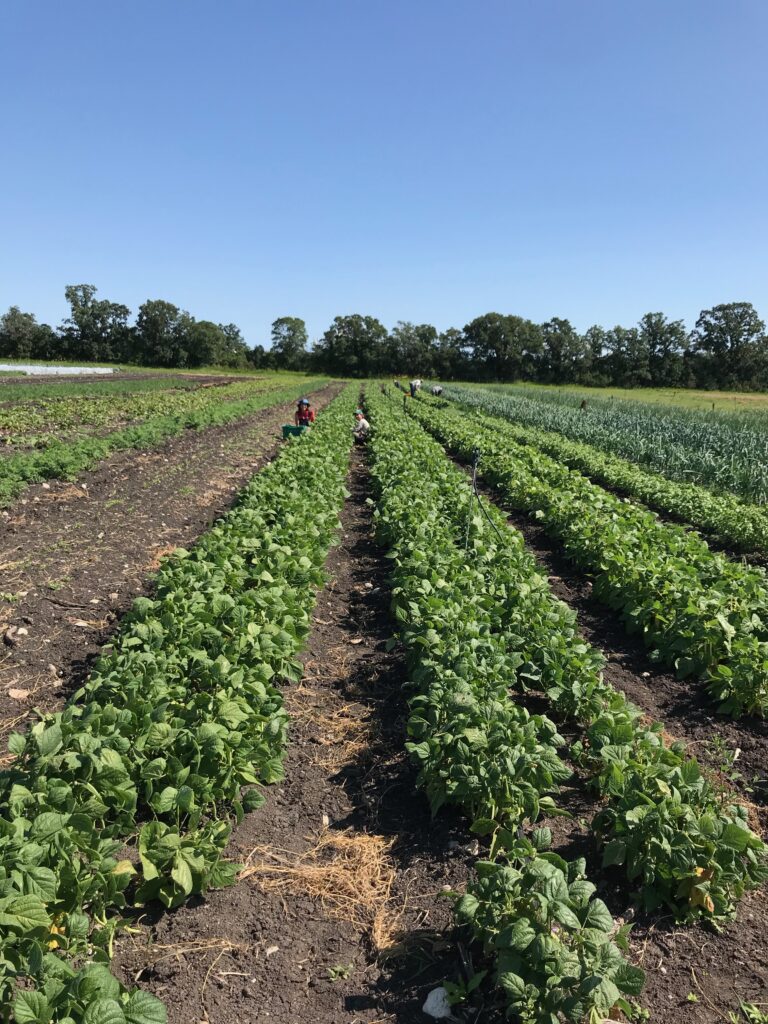 Finally, a lot of cabbage moths (the horrible cause of worms) have started coming out and so we've covered up the kale, brussel sprouts and remaining summer broccoli now so hopefully you don't find any worms!
We'll also be covering up the fall broccoli in the near future to protect them from the flea beetle attack that happens every August when the farmers cut their canola. The broccoli always survives fine, but last year I covered it anyways to see if it improved the flavour and I think it did. When broccoli is attacked it produces a deterrent called glucosinolates (I've probably got that word 90% wrong and spell check isn't helping me). It's supposed to be super healthy for you, but it also makes the broccoli more bitter and so far no one has complained the broccoli wasn't bitter enough, so we're trying for sweeter broccoli.
That's it for this week.
See you soon!
Jonathan, Sarah, Irina, Kelsey, Robin, Hannah, Michelle, Allegra, Annika and Graeme