We'll have the following veggies this week:
lettuce, spinach, chard, kale, broccoli, broccolini, cabbage, carrots, beets, celery, kohlarbi, peppers, tomatoes, eggplant, cucumber, zucchini, dill, parsley, basil, cilantro, green onions
On the farm this week:
The fruits are starting this week. We picked 75 lb of tomatoes from our CSA greenhouse today and so they're hopefully start ripening quickly. And the cucumbers are out of control now.. When all the cucumbers kept dying I may have over panicked a little bit and planted all the second planting of cucumbers at the same time as we re replanted. This makes total sense when you're panicking, but no sense if you're not. And so we might be giving away extra cucumbers at the end of the pick up. I'm still nervous about the peppers and eggplant which had the same fate as the cucumbers and so I'm not sure how consistently we will have those yet. The eggplant looks like it's going to do ok based on what we picked today.
Here's Katilyn picking tomatoes in the new greenhouse we put up last winter and these are the spring tomatoes. The average persons height on the farm is about 4 feet, and Kaitlyn happens to be 7 feet which brings the average up quite a lot. So she gets to do all the tomato lowering and leaning. When the tomatoes reach the ceiling she has to reach up and let out more string and then lean the tomatoes over so the grow sideways. Some of our tomato plants our 20′ long now!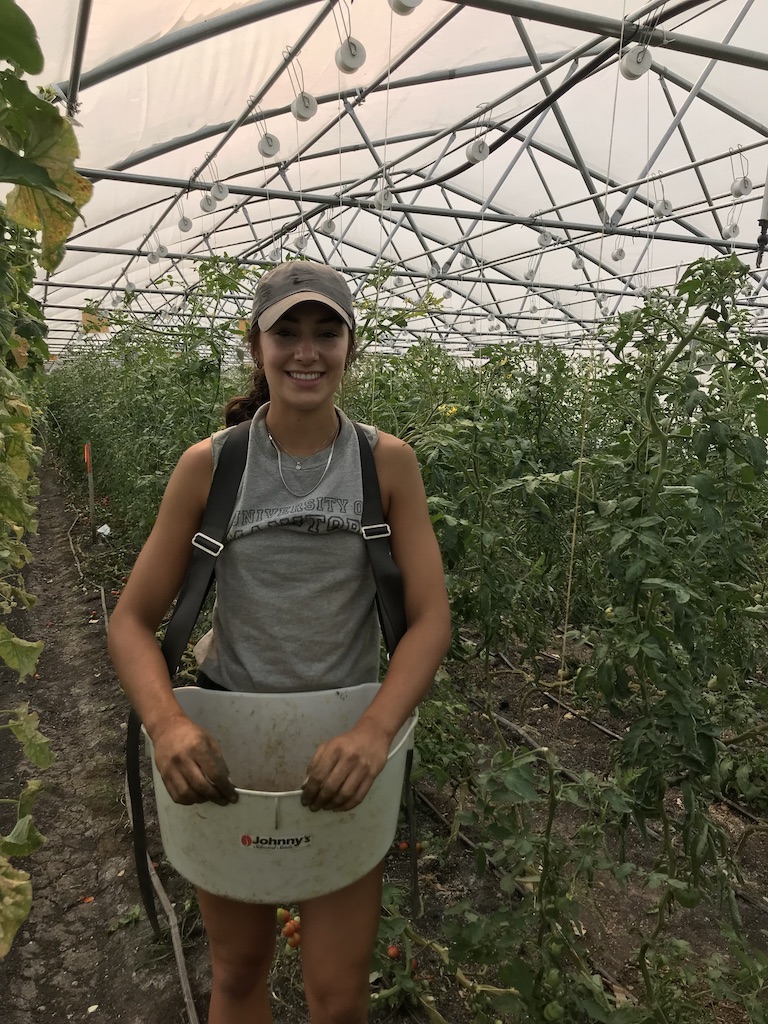 It's also the time of year to start covering things again. We usually cover our vegetables to protect from insects 2 times during the summer: once In the spring for flea beetles and then again in August for the cabbage moths and the second attack of flea beetles which comes usually about mid August. Flea beetles love all brassicas, including canola and as luck would have it, the 10 000 acres right across the street from me just happens to be planted to Canola this year. So when the farmer cuts his canola there's going to be a lot of flea beetles coming over here for dinner.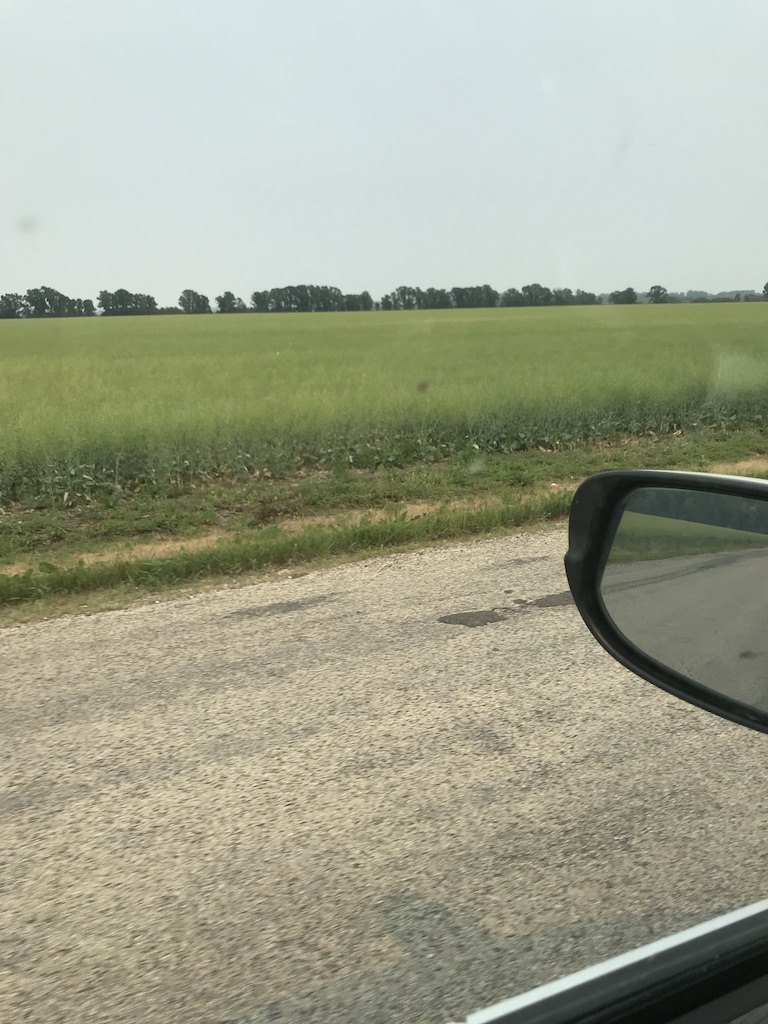 But here are our covers going on the brussles sprouts, kale and broccoli and many other things.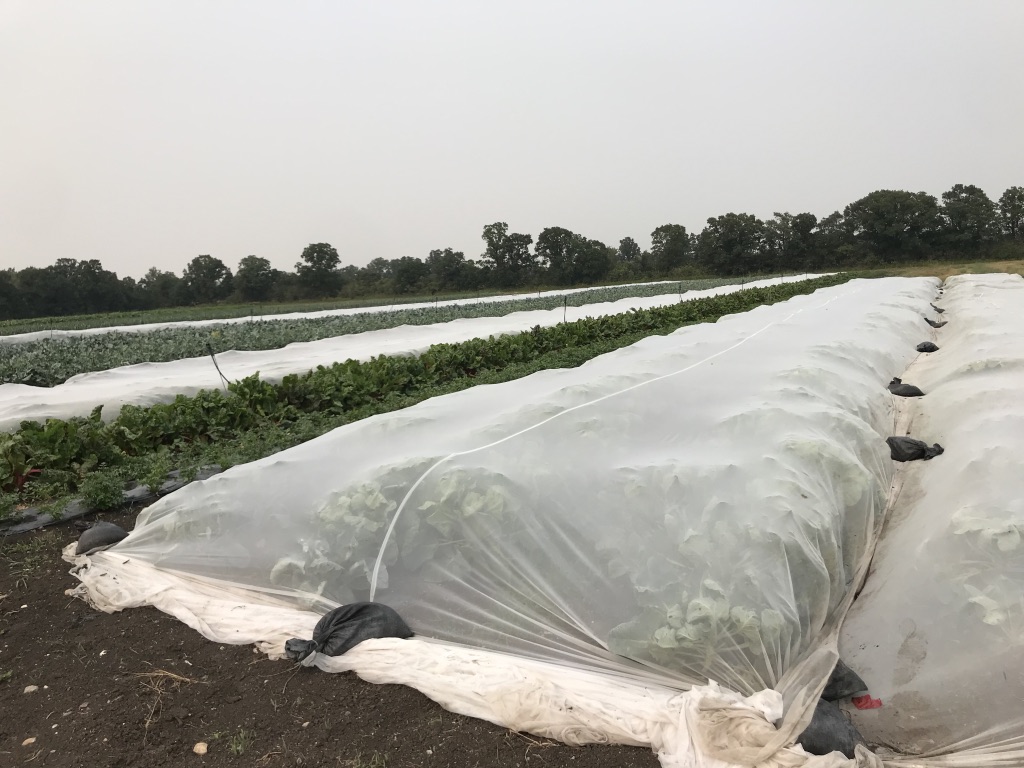 Also, this Thursday will be a 'night market' with 75 different vendors and live music and the market will go until 8. (The CSa pick up will still finish at 7 pm).
That's it for this week. See you soon!
Jonathan, Sarah, Irina, Hannah, Kaitlyn, and special guest weeders again Ryan and David