We'll have the following veggies this week

Lettuce, spinach, chard, kale, hakuie turnips, arugula, bok choi, broccoli, celery, cabbage, beans, tomatos, peppers, melons, squash, brussel sprout tops, dill, cilantro, parsley, basil, and hot peppers!
On the farm this week:
It's cold! I've spent the last 2 months saying 'It's hot' and the first week of September is supposed to be the one week a year I get to say "it's nice!', before I start saying 'it's cold', but somehow we missed out on that this year.
We're supposed to get frost these next 2 nights – so it was a busy Monday today. We picked all the tomatoes beans and cucumbers and then covered up our cucumbers, peppers and beans. I always have mixed feelings about covering things in the fall. No one really likes covering things, and I think we've all picked enough cucumbers this year, so we basically did something we didn't want to do so that we will hopefully be able to keep doing something we don't want to do. And we're really hoping it worked and we get to keep doing it!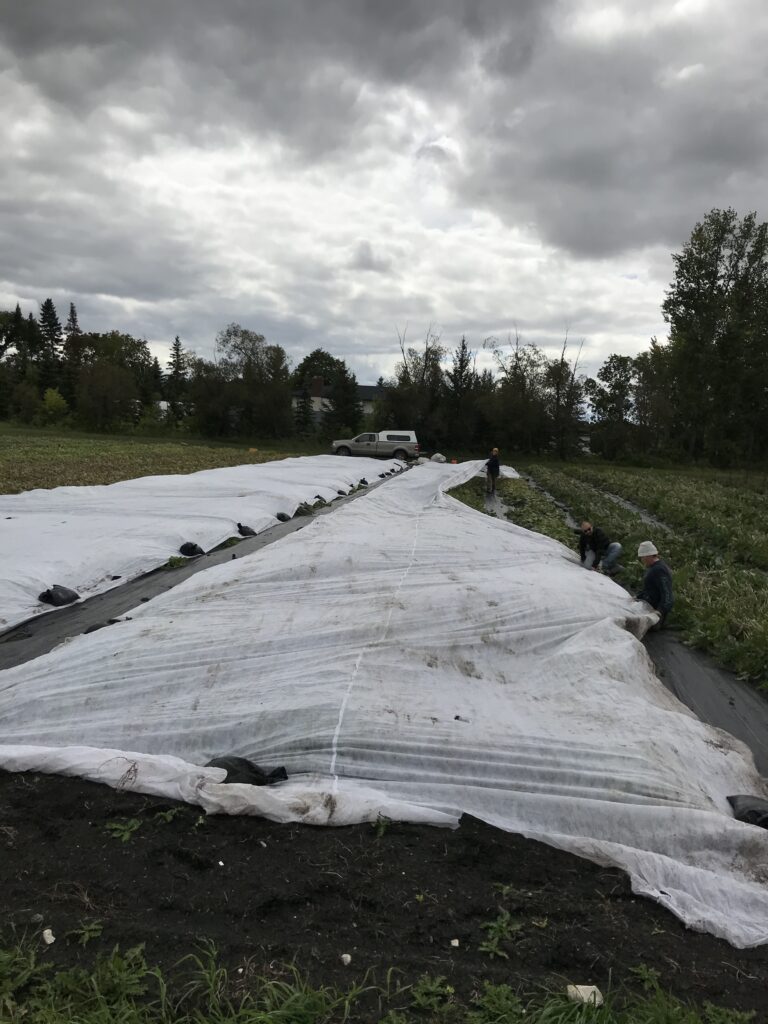 But thanks to the wind, at least we didn't have to uncover the new broccoli today. I got out this morning and I don't even know where the covers went to, but they were gone! I'm pretty sure I saw something fly by yesterday, but knowing how pointless it would be to try to fix, I just closed the blinds, turned on the t.v and told myself ignorance is bliss. Here's our broccoli with some covers remaining.
It's also time to get your pesto on. We cut all the remaining basil in the field before it freezes. It's not looking great, but is good for pesto, so we just cut the whole plants and you can help yourself this week
I know all the children will be excited this week because we have their favoritie food: Brussel Sprout tops! They're great sauteed! I had them on pizza this weekend and it was the best pizza ever. The brussels sprouts themselves will be coming out in October. Here's Kesley cutting the tops off the brussel sprouts.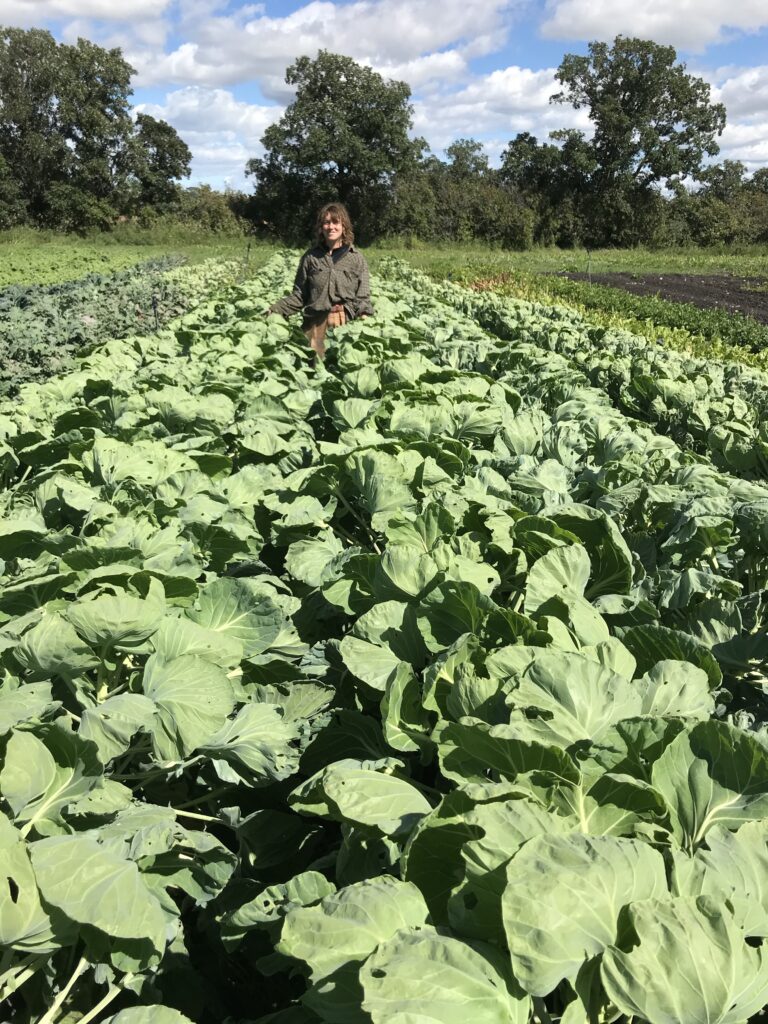 Finally, we got our extra cooler finished today just in time to start moving squash into. Here's Sean/ supercarpenter/csa member/really nice guy who's come out on his weekends to build this for us. If you see him at the veggie pick up tell him he did a good job!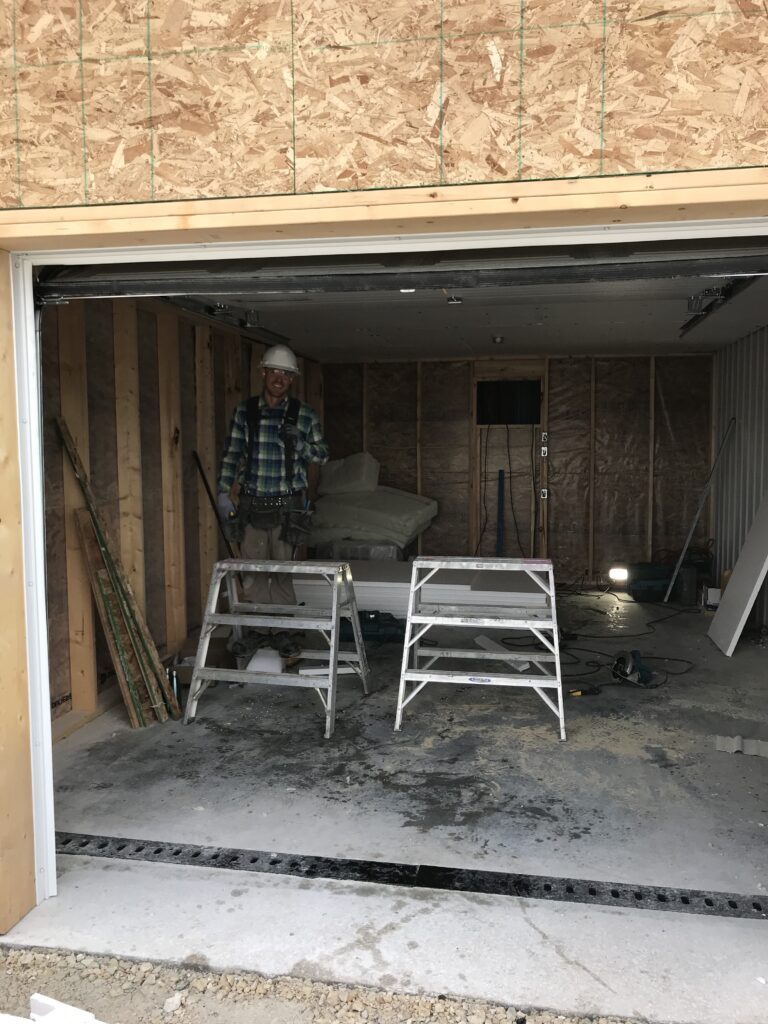 That's it for this week:
See you soon,
Jonathan, Sarah, Irina, Kelsey, Mallory and Tristan