We'll have the following veggies this week:
lettuce, spinach, chard, kale, celery, broccoli, cabbage, carrots, beets, onion, potato, cantelope/watermelon, tomato, cucumber, zucchini, dill, cilantro, parlsey, basil, green onions and brussels sprout tops.
On the farm this week:
So much changed this week on the farm: The potato tops started dying off quickly, the cucumbers and zucchini slowed down a lot. The melons are ripening like crazy, the nights have gotten cool, and powdery mildew is hitting all the squash plants. It seems that everythig is going into senescence and it suddenly feels like fall.
I think we're going to have a lot of ripe melons this week and melons need to be eaten when they're ripe, so you all should get ready to eat some melons. Here's Sarah with some melons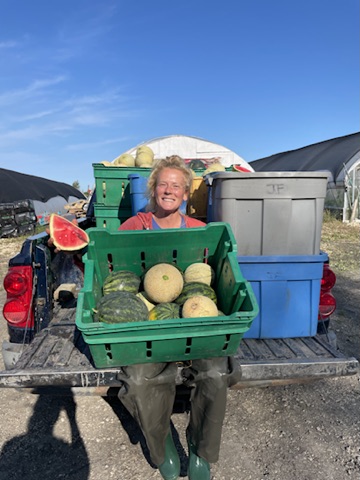 We're also unleashing the brussel sprouts tops today for CSA. We cut the tops off so they stop growing up and fill out the remaining actual brussel sprouts – and people love them! If you haven't had them yet, the most popular way to eat them is to sautee them with onions and bacon. And to pre answer everyones question this week – yes there will be actual brussel sprouts coming in probably about 3 weeks. And they're very big this year. Here's Sandra standing on a 6′ ladder in the brussel sprouts.
And the fall broccoli is ready this week. I mentioned earlier this year that we planted the fall broccoli one week earlier this year, but now they're actually ready one week earlier than when I wanted them which was sept 12. But the conditions(especially the insects) were so different this year than last year; so i don't know if it's when I planted them or the conditions. So I'll probably plant them one week later next year and then they'll be one week later than I wanted them again. It might be that there is no time that exists in the year that you can plant broccoli and have it mature sept 12. Here's Sandra again in the broccoli along with a couple caulilfower we found hiding in there.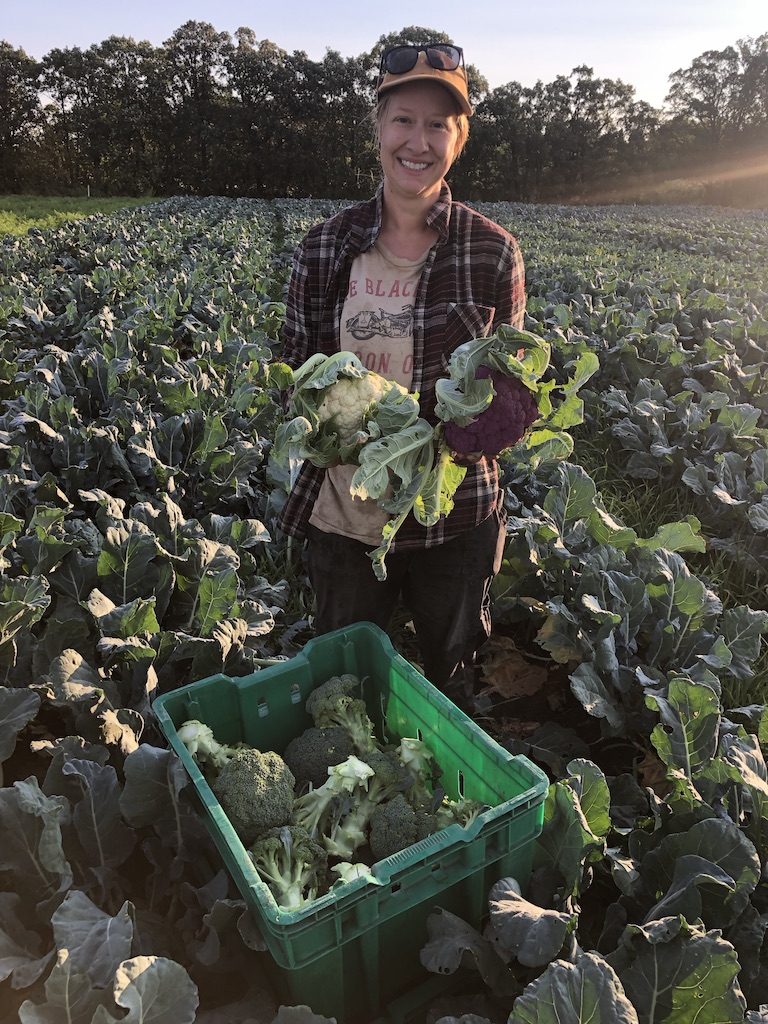 And it's been a few weeks since I saw the rabbit that lives in our garden. But we saw him today in the broccoli and I don't know what he's been eating, but he's grown a lot! See if you can spot him.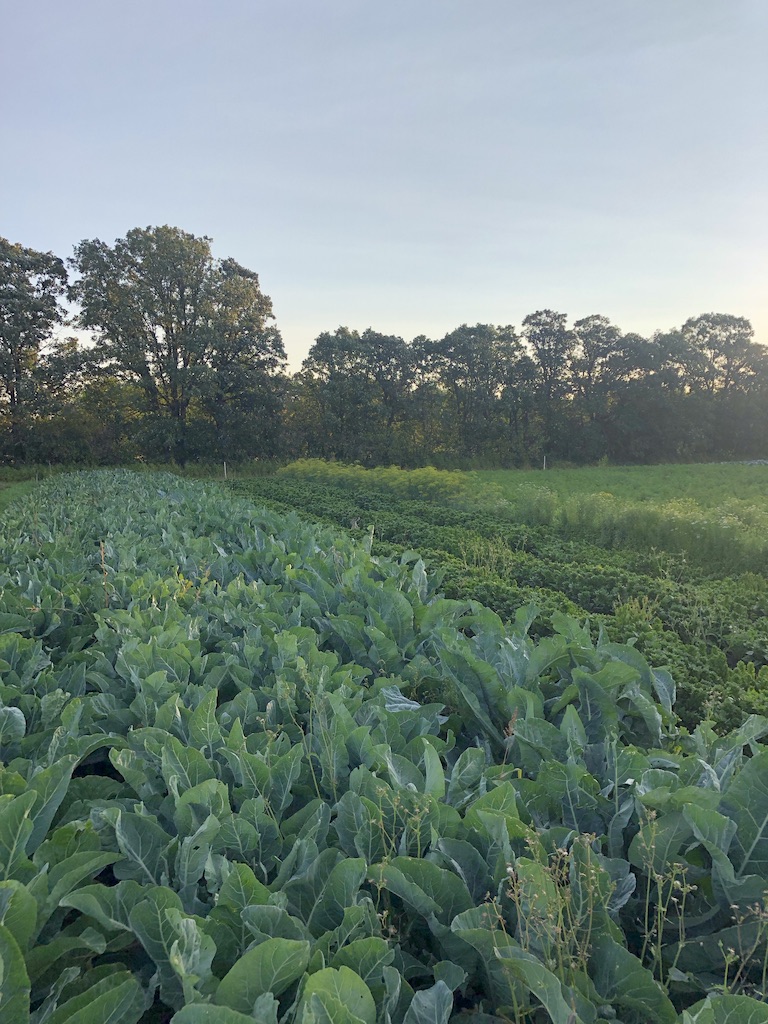 That's it for this week.
See you soon,
Jonathan, Sarah, Irina, Sandra, Tessa, Morgan, Michelle