We'll have the following veggies this week: slash : '/' indicates choice between those items.
lettuce mix, spinach, pea shoots, bok choi/nappa cabbage, radish /turnips, arugula/mizuna/baby kale mix, broccolini/kale/chard, cilantro/parsley, green onion,
The broccolini is tender and idea is to eat the whole plant including the stem which is the tastiest part.
On the farm this week:
Well pretty much every bird out there has decided to lay eggs in our field somewhere and it's getting a bit ridiculous!
First of all we have so many killdeer in our fields this year. Killdeer have the strategy of laying their eggs in the most exposed and vulnerable place possible and yet they're not extinct! When you get close to their nest the mother pretends that she's wounded and tries to lure you away. We have so many killdeer nests in our field now that basically wherever we're trying to work there's killdeer limping all around us trying to get our attention. I wish I could tell them some how that 'I know you're not wounded, you can give up that act!'. It's also stressful because I never know if I'm about to run over some eggs and I have to keep moving these eggs whenever I do see them. Here's some eggs I had to move so they didn't get run over while planting cabbage.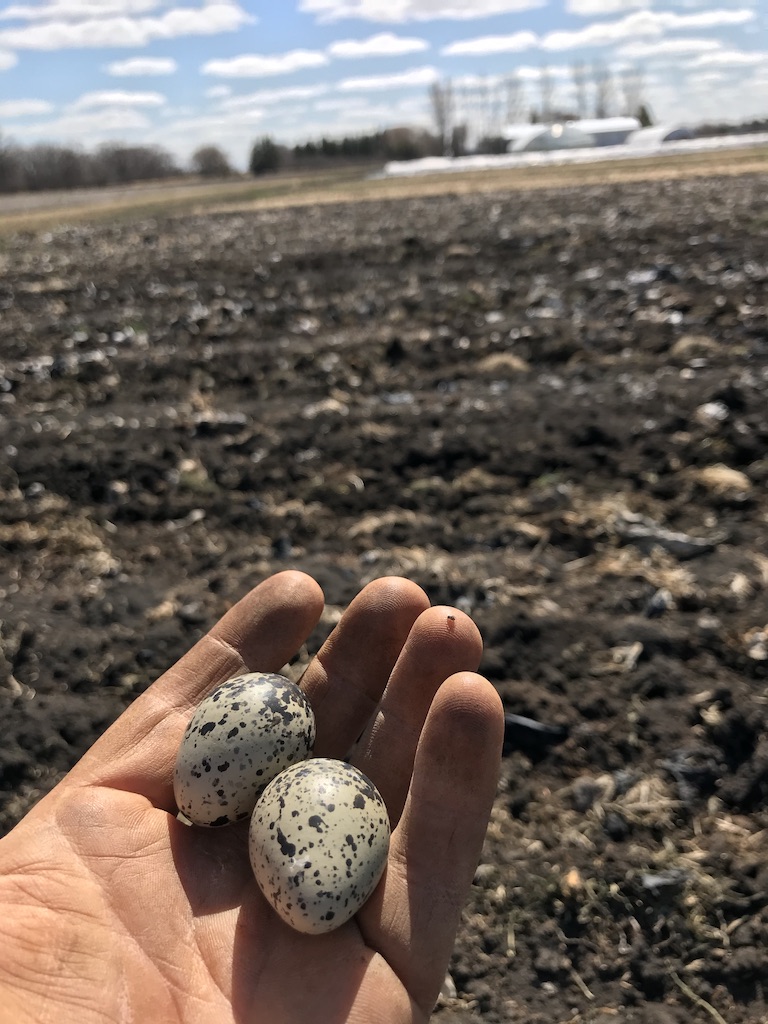 And now the geese saw this strategy and and seemed to think it was a good idea also, and so now we have geese that I'm assumed have laid eggs because they've been sitting there for days! Also, everytime birds lay eggs it's always been in the cabbages and it's been the case for years now.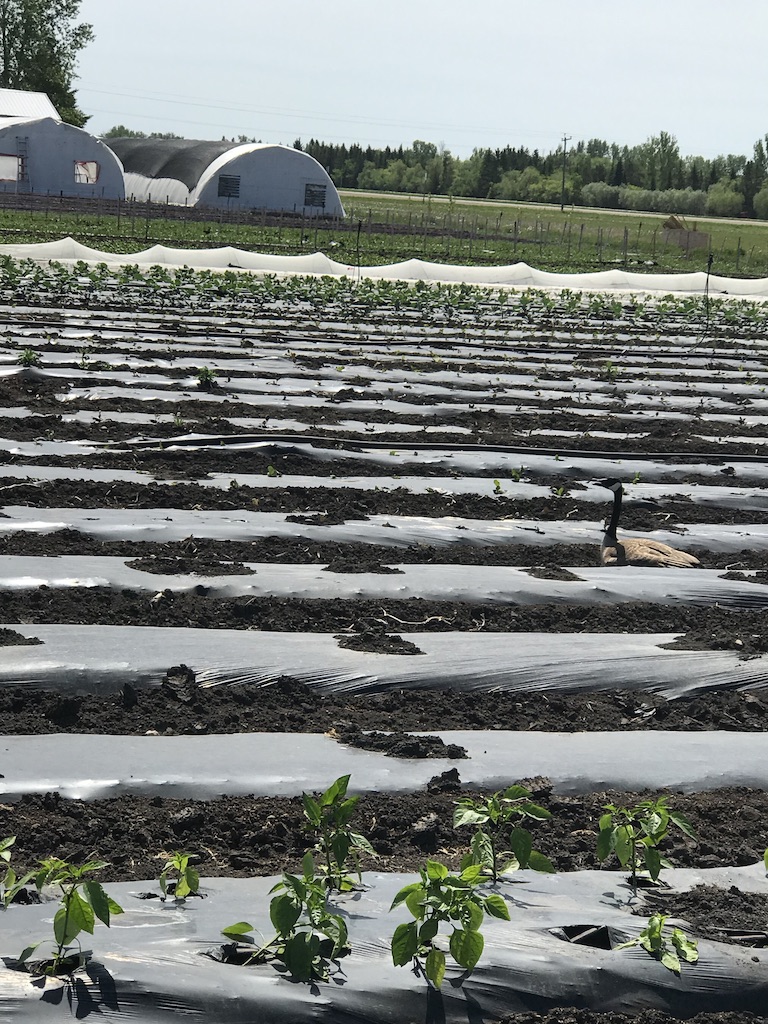 And finally we have ravens constantly roaming around in the fields. I took a picture of this one because it's a baby and super uncoordinated and doesn't seem to be able to fly yet.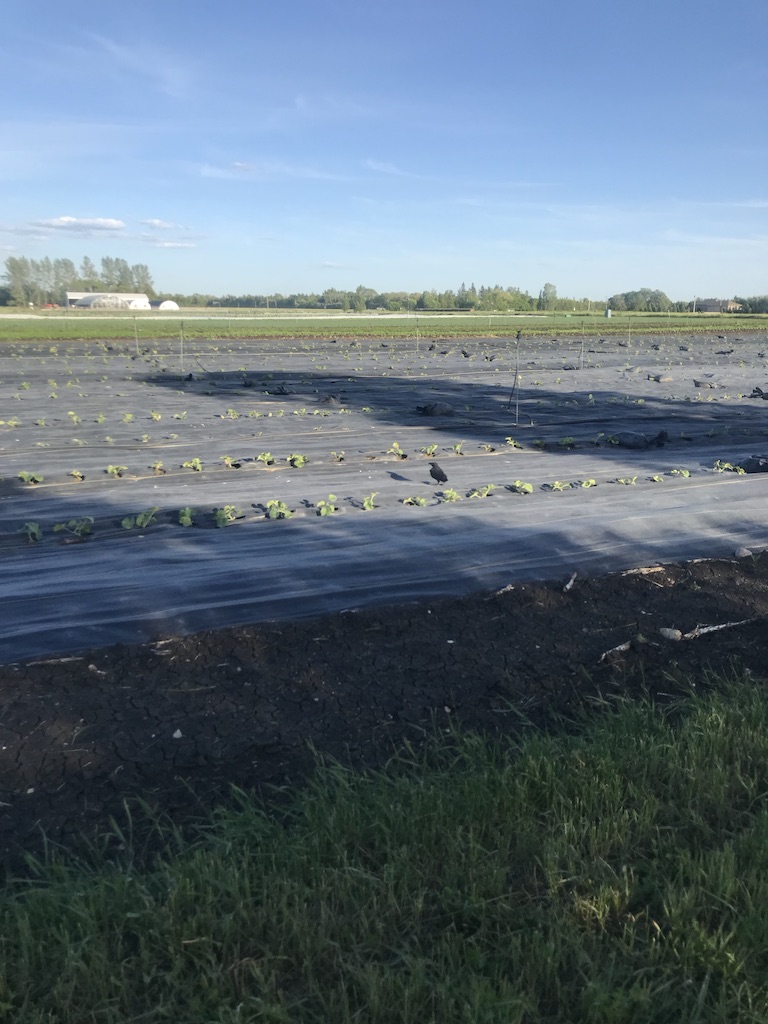 Finally. with this heat the asian greens will want to bolt quickly (our radishes are already bolting after one week!). So we are going to try to use them up and hope you can enjoy them over the next couple of weeks because we only have them in spring. Also, here's Hannah testing out our newest tool cutting arugula today! So for we've used this for cutting pea shoots which it seemed to work pretty well on and tomorrow it will get put to the test when we cut lettuce mix.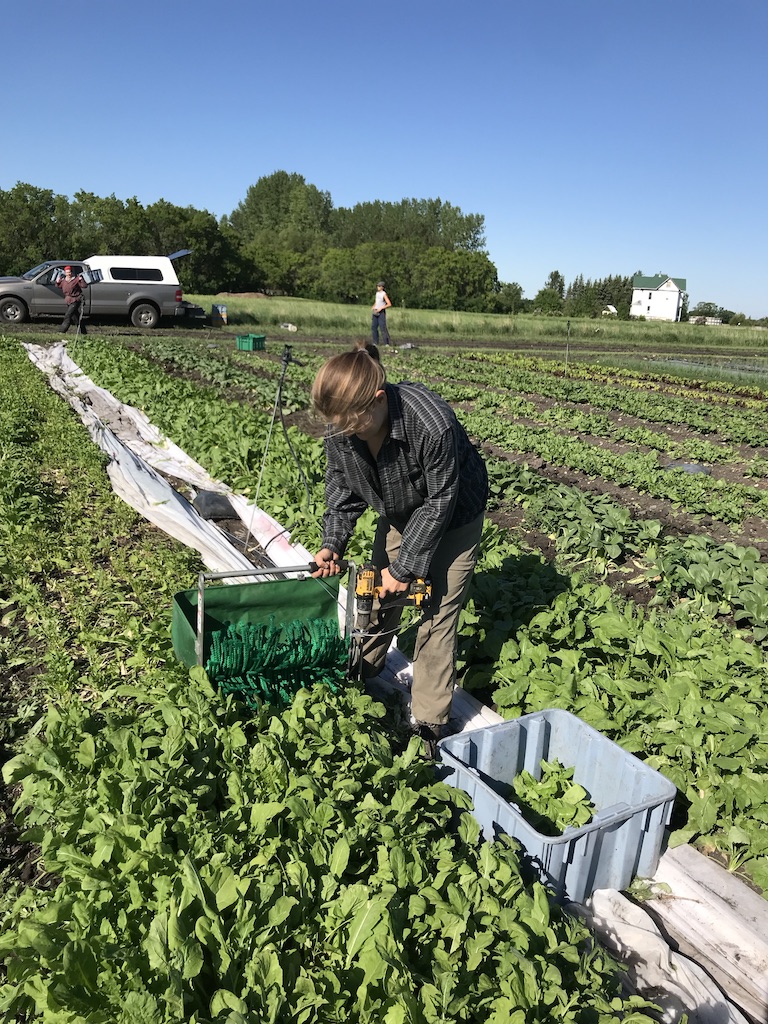 That's if for this week,
See you soon.
Jonathan, Sarah, Irina, Hannah, Kaitlyn, and other Sarah